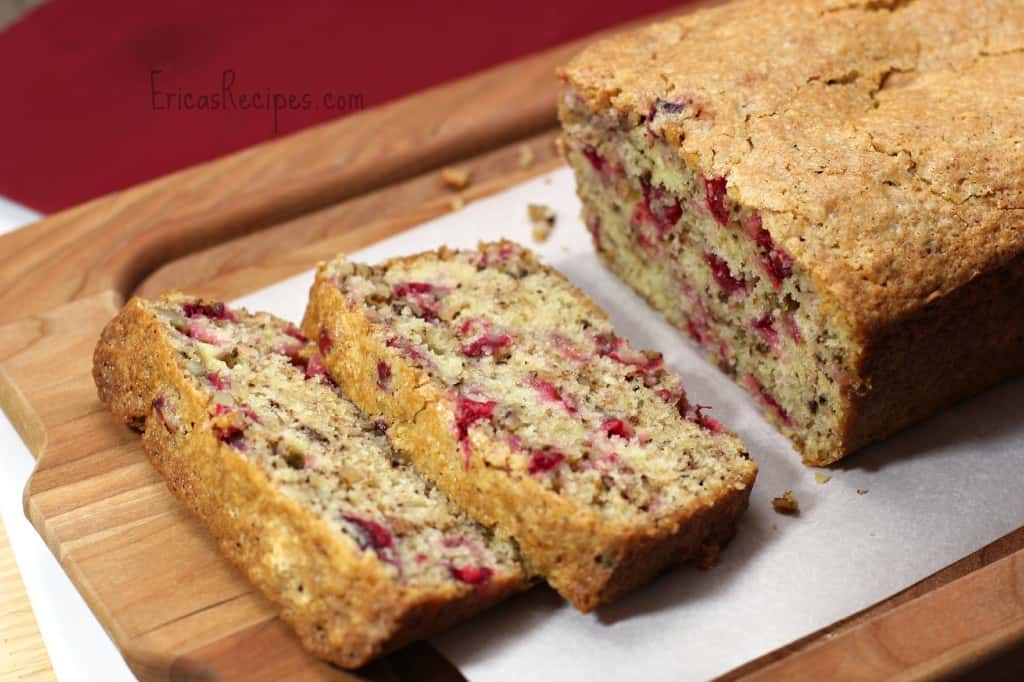 This recipe is absolute heritage. This is my grandmother's recipe, I grew up with it, and I have never tasted any quick bread that beats it.
Grammy Peggy's Cranberry Bread
2014-11-16 05:49:53
Ingredients
2 c all-purpose flour
½ t kosher salt
1-½ t baking powder
½ t baking soda
1 c sugar
½ c orange juice
¼ c boiling water
2 T shortening, melted
1 egg, lightly beaten
1 c cranberries, cut in half
½ c walnuts
Instructions
In a large mixing bowl, combine the dry ingredients and set aside. Add enough boiling water to the orange juice to make ¾ c liquid total. Add the liquid to the dry ingredients and mix. Add shortening, egg, cranberries, and nuts and pour into greased loaf pan. Bake at 325 for 1 hour.
Erica's Recipes https://ericasrecipes.com/
~✿♥✿~