Grilled Beer Kielbasa with Sausage and Stout Queso
Polska kielbasa, smothered in a delicious sausage and Guinness extra stout beer cheese sauce, and packaged in a pillowy bun. This super easy Grilled Beer Kielbasa recipe with Sausage and Stout Queso is perfect for feeding a crowd and every bit as crazy tasty as it looks.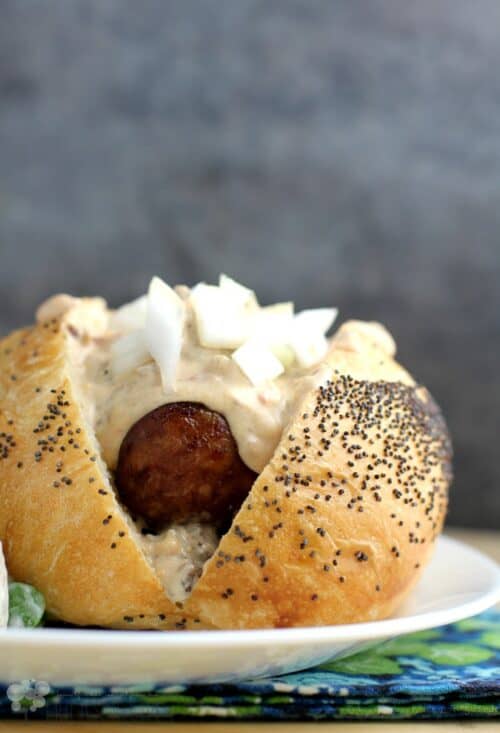 So here is my nod to Oktoberfest! To grilling and enjoying several beers and to hanging out and enjoying with friends.
Summer is finally over and football has finally started. Put down the back of the truck, break out the hibachi, pull up a cooler, and just have at it until gametime. Or anytime. Weekend-time. Whatever.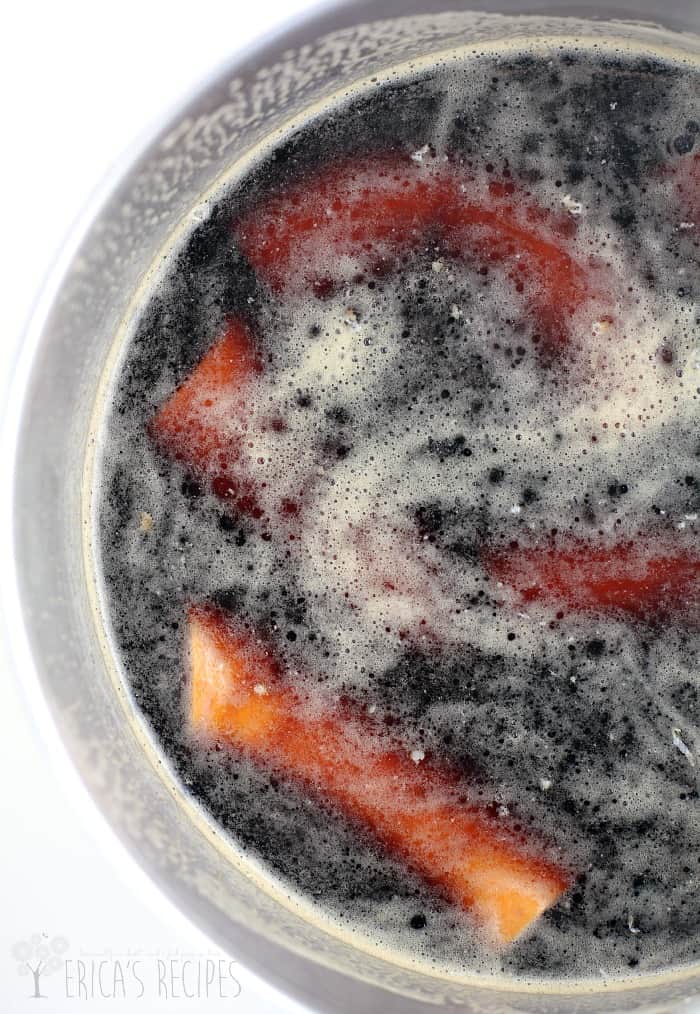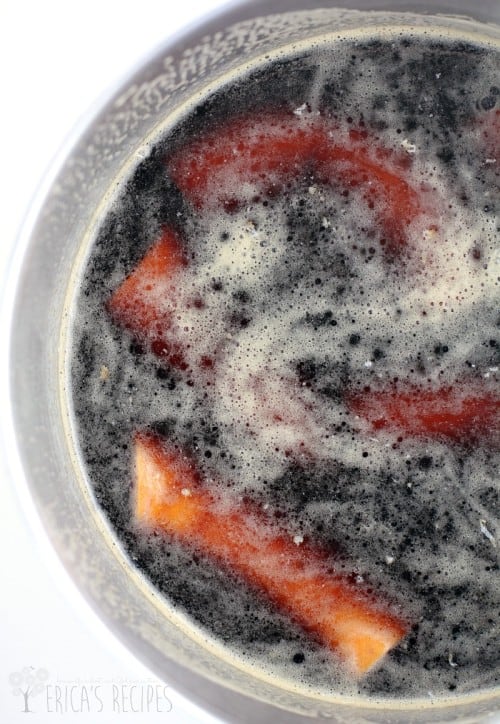 And Oktoberfest, that infectious German tradition, whether you go full-out with liederhosen and snitzel or if you just get together at your local watering hole. It is that time.
To me, the funny thing is this: while my facebook feed is filled with friends breaking out the sweaters and raking the leaves, in Florida our fall is a bit different. Different, as in we don't have one. The temperature drops from the 90s to the 80s. That is our fall.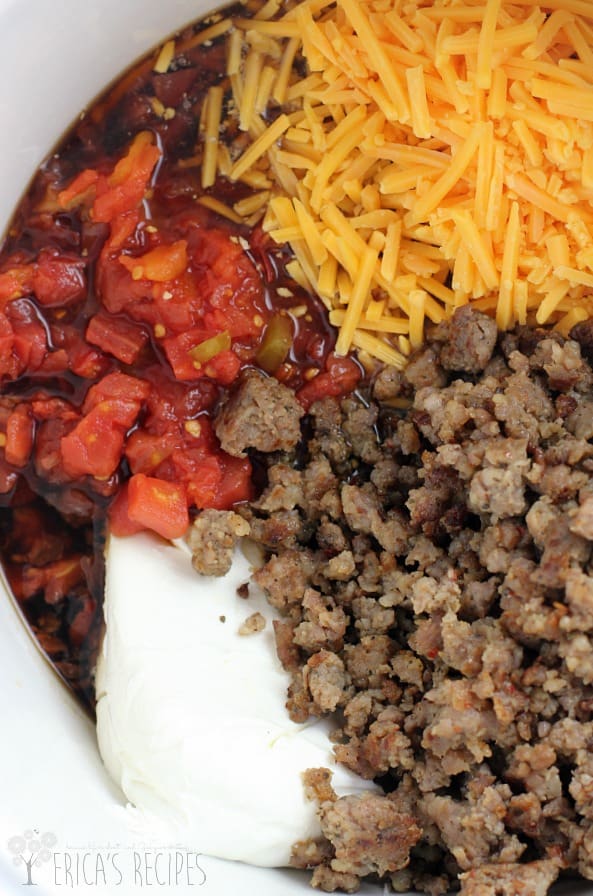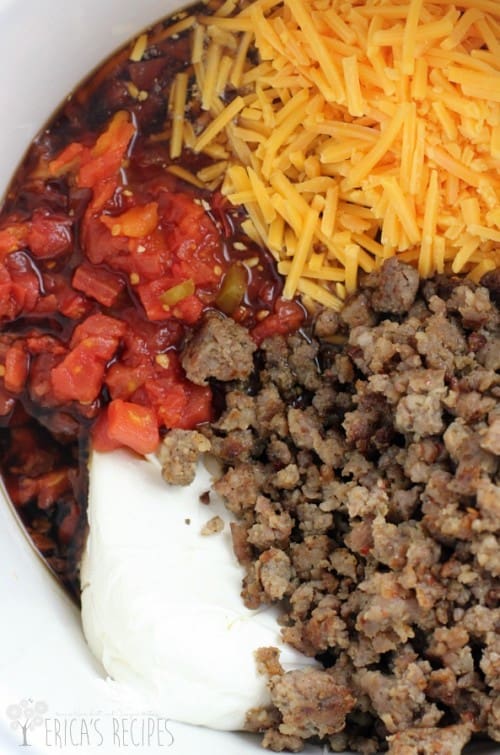 So while folks up north experience October with the beautiful fall colors of the trees and chill in the air… We here in Florida do not.
Our October is kinda the same as summer …just less of it. Still grilling by our pool enjoying the warm sun and easy ocean breezes wisping the palm trees.
But that does not mean we don't go full out getting our fall grub on. Complete with cozy crockpot…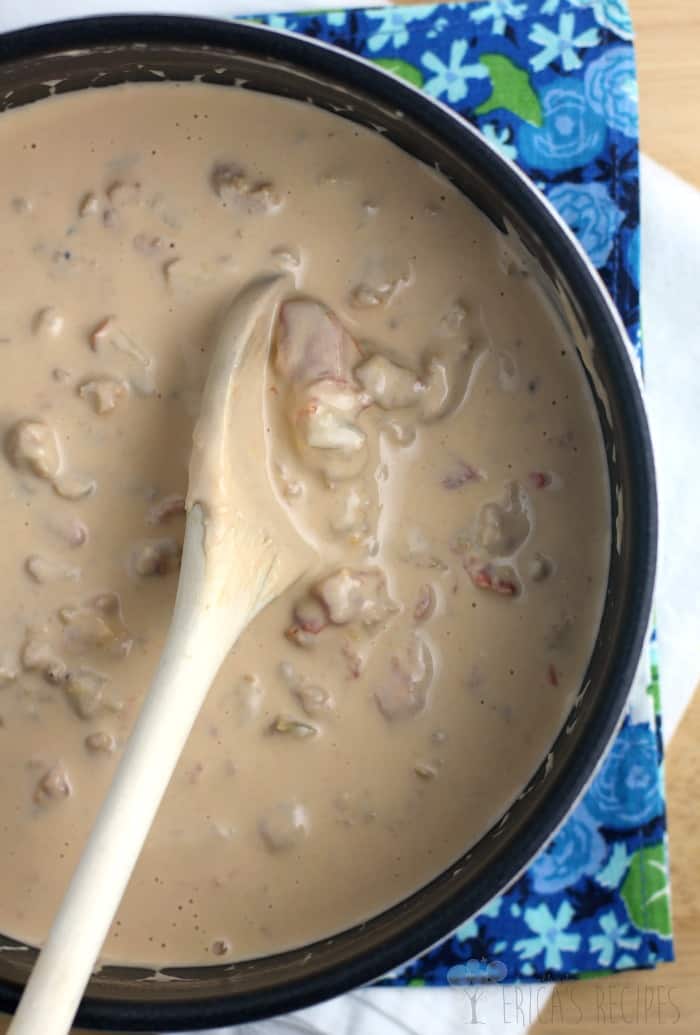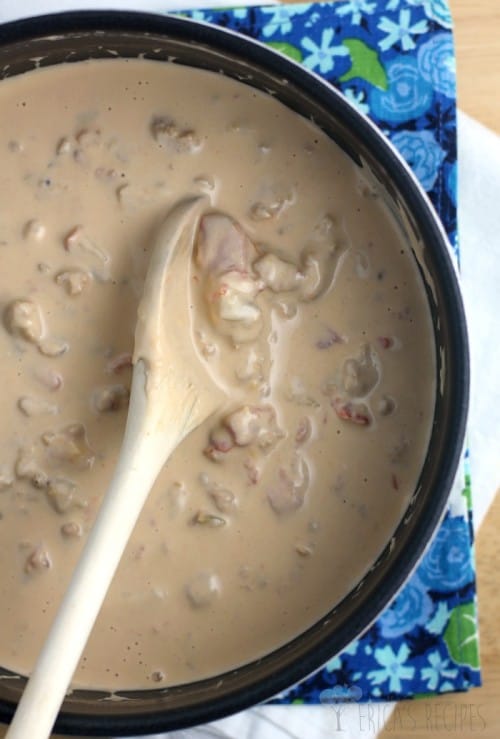 Okay, let's talk about this recipe …kids, this stuff is seriously a crowd-pleaser. Make this.
This is essentially a beer brats recipe, but I used kielbasa and Guinness extra stout beer. Then I smothered in a sausage queso, also with Guinness extra stout beer.
Serve. It. Up.
I have made this several times now, and it is very honestly totally totally yummayyy. First, we give our polska kielbasa a good simmer in the hearty stout beer.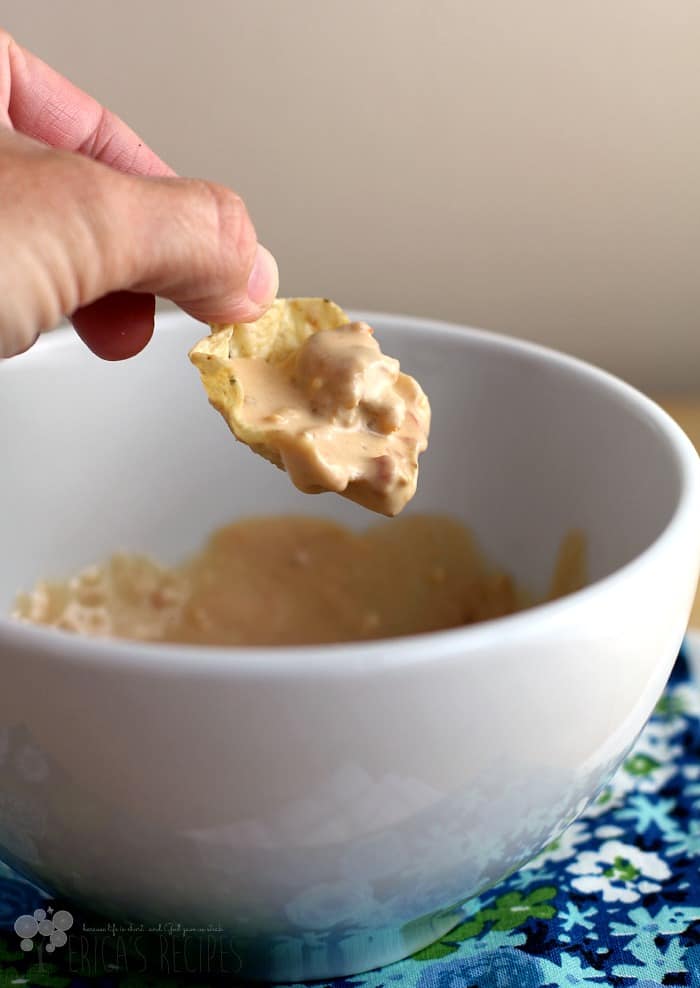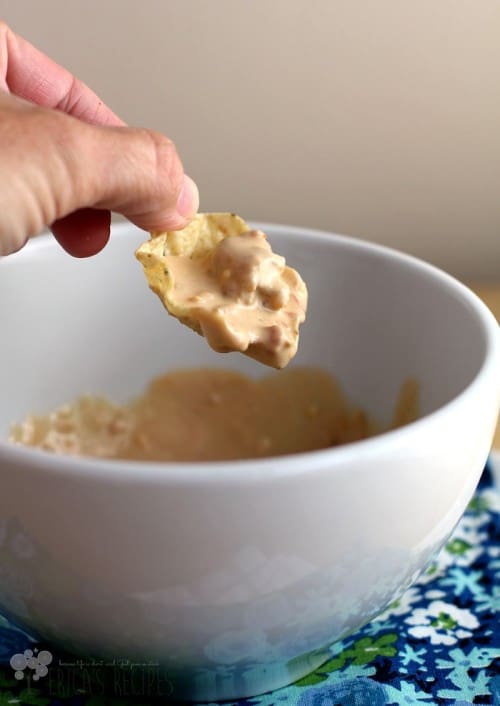 While that is happening, we throw a couple things in a crockpot. Let that go, and what we get is the best queso I have made yet.
Yes, this actually even beats out the Bestest Best Queso of Them All. Can you believe it?
(This is why I should stick to my own advice of never claiming a recipe is the best. Because you never know what you will create down the road).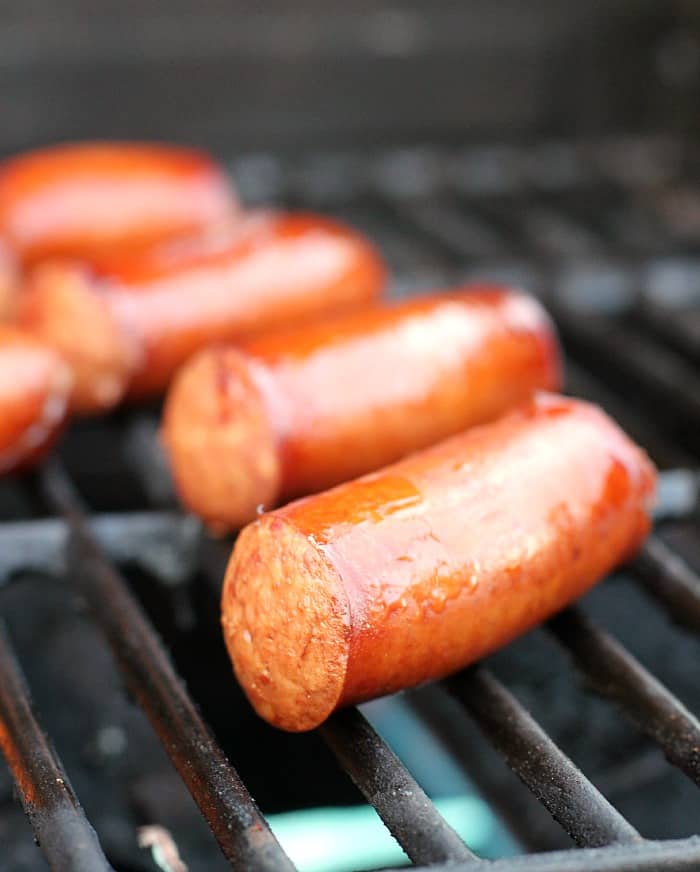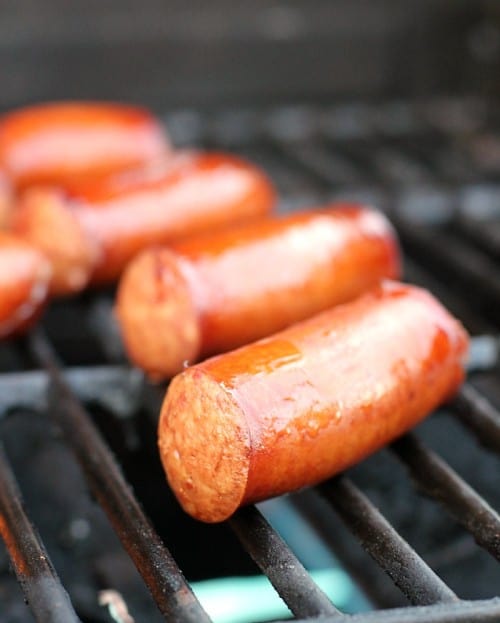 Then we fire up the grill to take the beered-up Hillshire Farm® Polska Kielbasa from yummy to perfect. Serve in a tasty bakery roll or bun topped with the hoppy queso of our dreams and a side of pumpkin beer. There can only be happiness.
This recipe can be scaled up to feed as many as you like. Up to 8-10 people, I would not up the queso because it does not take much for each kielbasa. I also like to cut the sausage into more reasonable portions – like 4 or 5 portions per sausage.
And use rolls from the grocery store bakery as the buns. I have used hot dog buns too and that works if that is what you have. Whichever. Of course, you could go full out… Cut the sausage into just 2 or 3 portions and serve them up in sub rolls. However you like.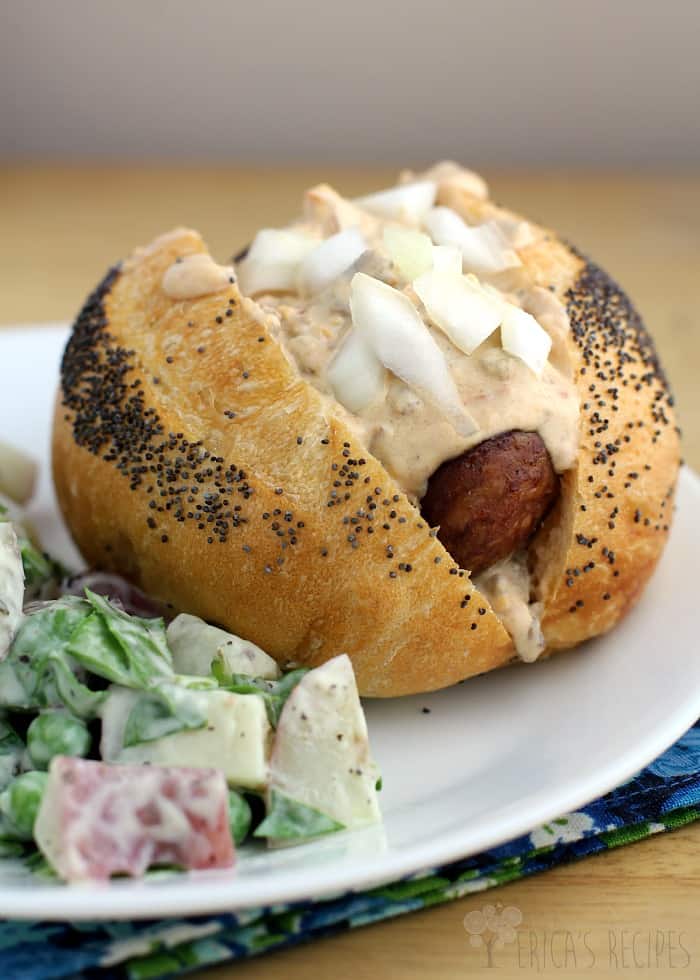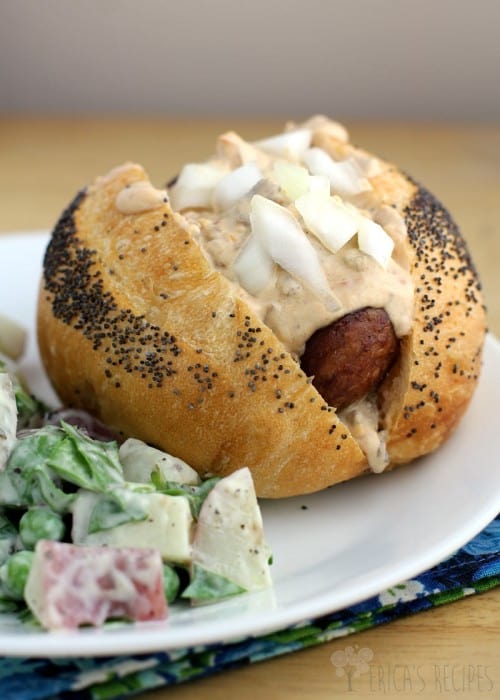 Be sure to have tortilla chips on the side for anyone that just wants to bask in the glory of this queso. So so so so good.
So this is it kids! Here is a super easy, fantastically good recipe for Oktoberfest, game day, or whenever you need some crowd-pleasing pub grub.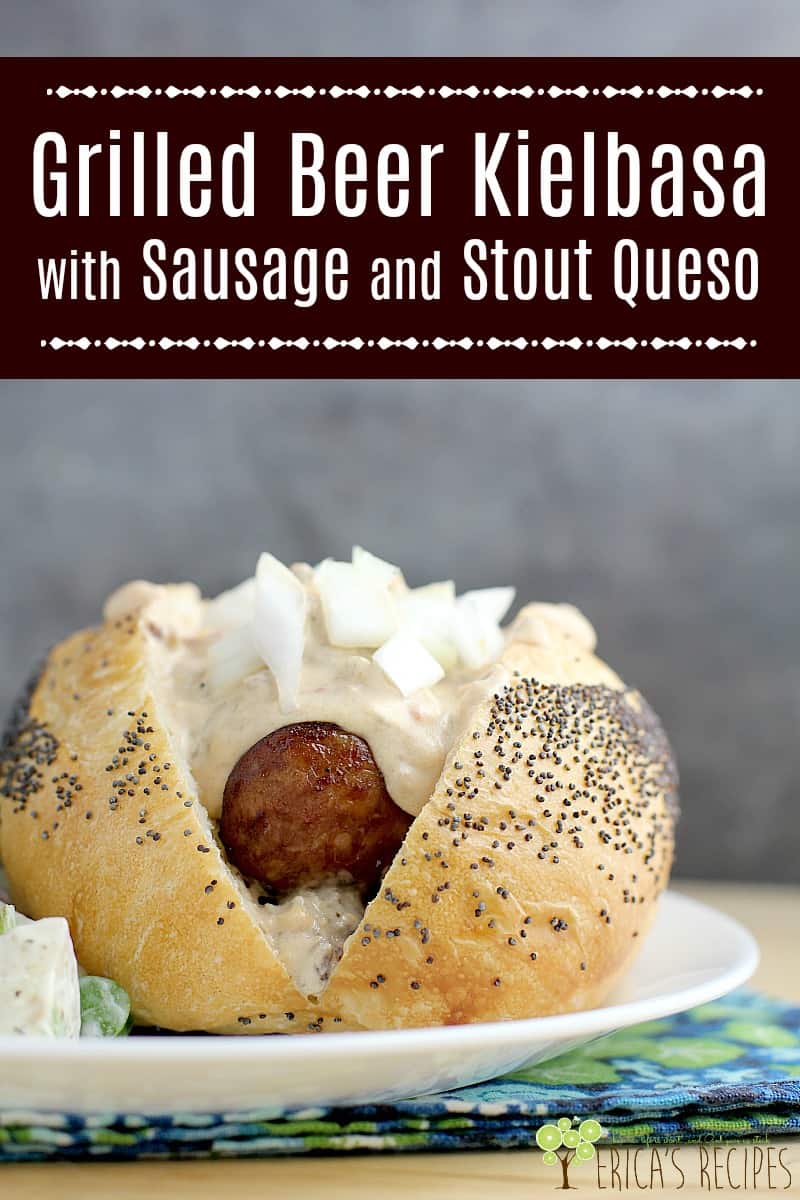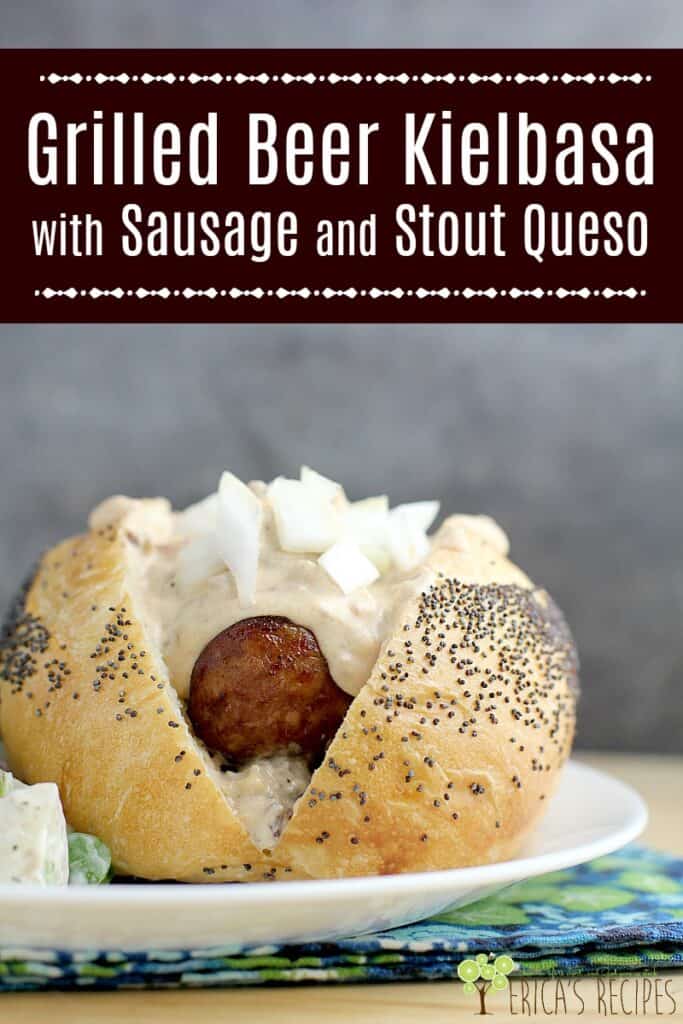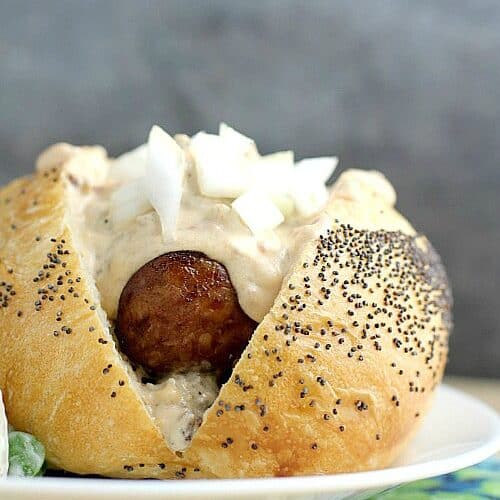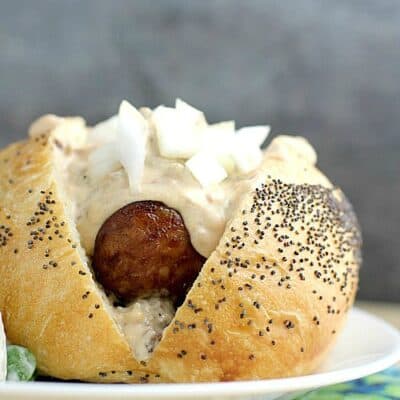 Grilled Beer Kielbasa with Sausage and Stout Queso
Polska kielbasa, smothered in a delicious sausage and Guinness extra stout beer cheese sauce, and packaged in a pillowy bun.
Ingredients
For the kielbasa
1

14 oz package polska kielbasa, cut into 4 or 5 portions (depending on your bun size)

1

12 oz extra stout beer

1

cup

diced onion

buns
Sausage and Stout Queso
1

lb

Italian hot sausage

casings removed, cooked and crumbled

2

8 oz pkgs cream cheese

2

cups

shredded sharp cheddar cheese

1

10 oz can diced tomatoes and green chiles, undrained

1

12 oz extra stout beer
Instructions
Throw all the ingredients for the Sausage and Stout Queso into the slow cooker. Set to High and let go an hour, stirring occasionally, until blended and creamy.

Meanwhile, put the Polska Kielbasa and a 12 oz stout in a saucepan to simmer. Simmer an hour while the queso cooks.

Heat the grill to high heat. Once ready, grill the sausages until well-marked with grill lines, and sizzling juicy hot.

Serve the Polska Kielbasa in rolls or hot dog buns, cut to size, topped with Sausage and Stout Queso and diced onion.
Notes
I have made this queso using pork sausage and chicken sausage. I prefer chicken sausage for this recipe, but they both work great.
The nutritional calculation is approximate and will vary with portion size (bun size), and it assumes all the queso is used which is unlikely.
Nutrition
Calorie count is purely an estimate calculated using an online application to serve as a guide and not to be taken as accurate nutritional information. Percent Daily Values are based on a 2,000 calorie diet.
Tried this recipe?
Leave a comment below and let me know!