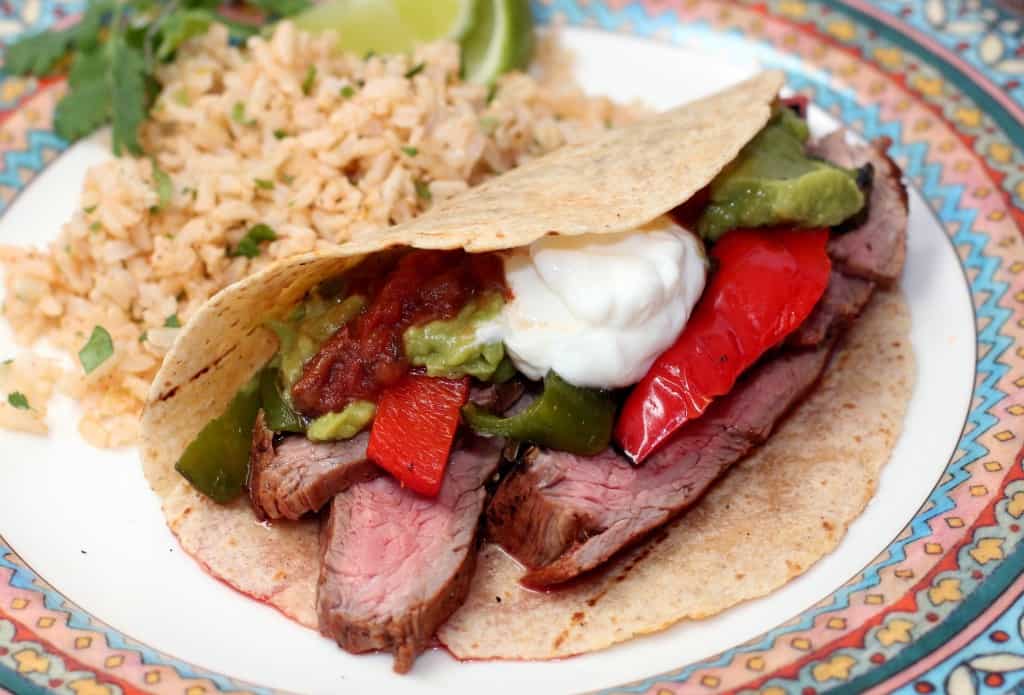 For years I kept trying to make fajitas using tequila in the marinade and was never happy with them. Then I switched to beer – PERFECT!
Fajitas!
Marinade:
3/4 c (6 oz) Corona beer
2 T olive oil
1 small onion, roughly chopped
1 jalapeno, roughly chopped
1/4 c fresh lime juice (1-2 limes)
zest of 1 lime
2-3 cloves garlic, roughly chopped
1 1/2 T Worcestershire sauce
1 1/2 T chili powder
1/2 t fresh ground pepper
1/2 t cayenne pepper
1 t cumin
1/2 t chipotle chili powder
2 t kosher salt
1/4 c chopped cilantro
steak (I use a ~1 1/4 lb flank or top sirloin steak)
fixings – whatever you fancy:
sliced onion, red bell pepper, and poblano peppers – all lightly brushed with olive oil and grilled with the steak
Roasted Tomato Salsa
sour cream
tortillas
Mix all the marinade ingredients and marinate steak overnight in the fridge.
Preheat grill on high. Grill steak covered on high, ~5 min per side. Serve with whatever fixings you like! Serves 4.
~✿♥✿~