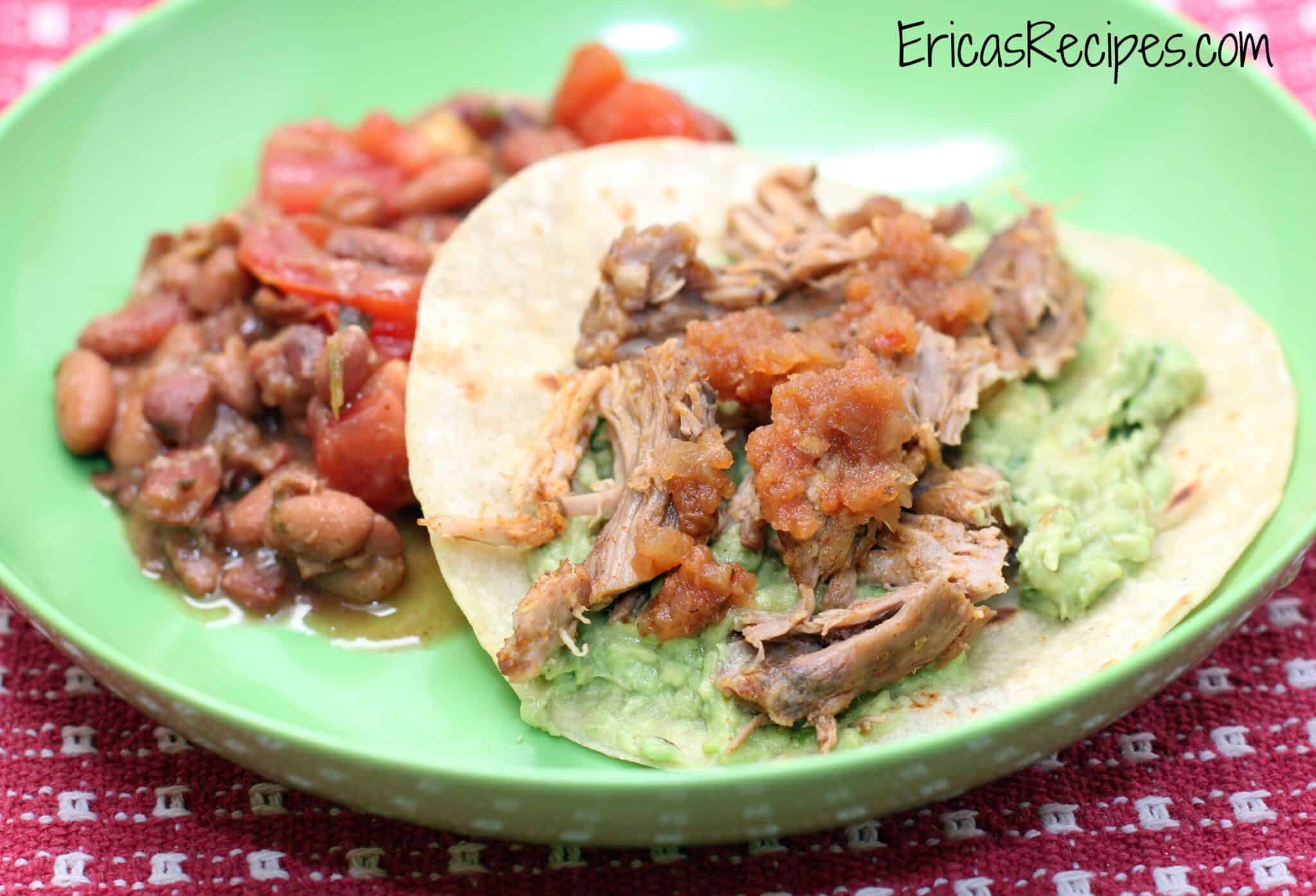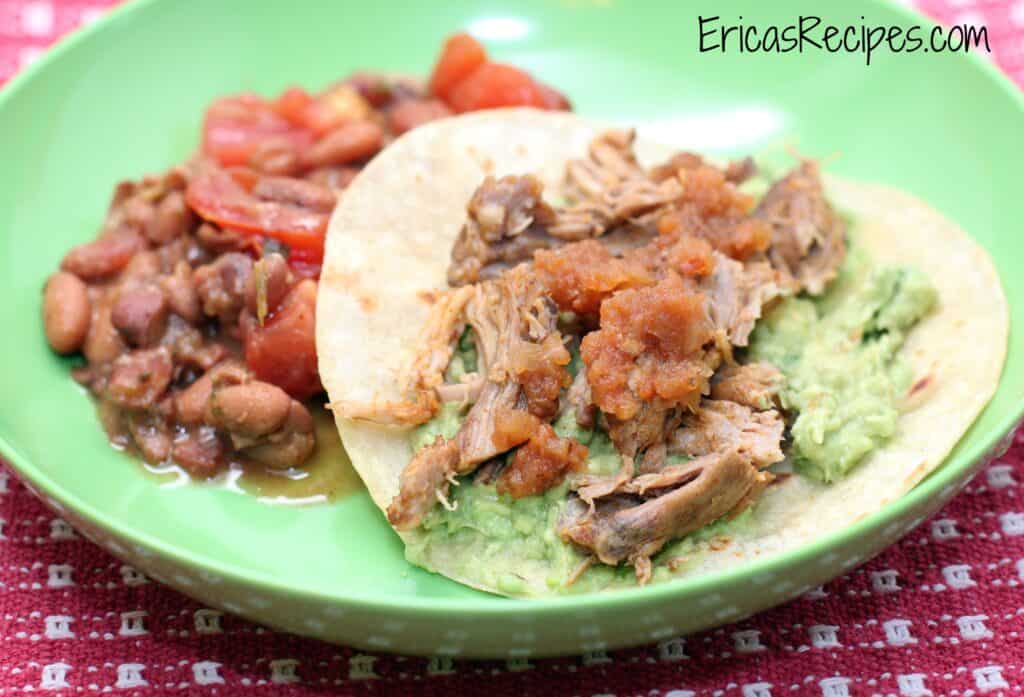 Pulled pork in a taco – what more could you ever want in life?
Carnitas!
2-3 lbs boneless country ribs (cut from the shoulder, not loin)
1 lime, juiced and zested
1 orange, juiced and zested
1/3 c Chicken Stock
corn tortillas
salsa (like my Roasted Tomato Salsa)
Preheat oven to 275. Put ribs in a 13×9 baking dish. Coat lightly with dry rub, zest of the lime, and zest of the orange, and let sit for 20 min. Add the chicken broth, juice of the lime, and juice of 1/2 orange into the bottom of the baking dish. Cover tightly with foil.
Bake ~2 hrs at 275. Remove from oven. Move ribs to a cutting board and let sit 5 min. Using 2 forks, pull meat into shreds. Put shredded meat into bowl – add 1/4 c pan drippings to the meat to keep moist. Taste and add salt if necessary.
Heat a nonstick frypan on medium-high. Spray corn tortillas with cooking spray, and lightly toast in the frying pan, flipping once to lightly toast each side. Serve the pork in the tortillas with salsa and guacamole.
In the photo above, I also had made my Frijoles a la Charra – yummy beans!
~✿♥✿~