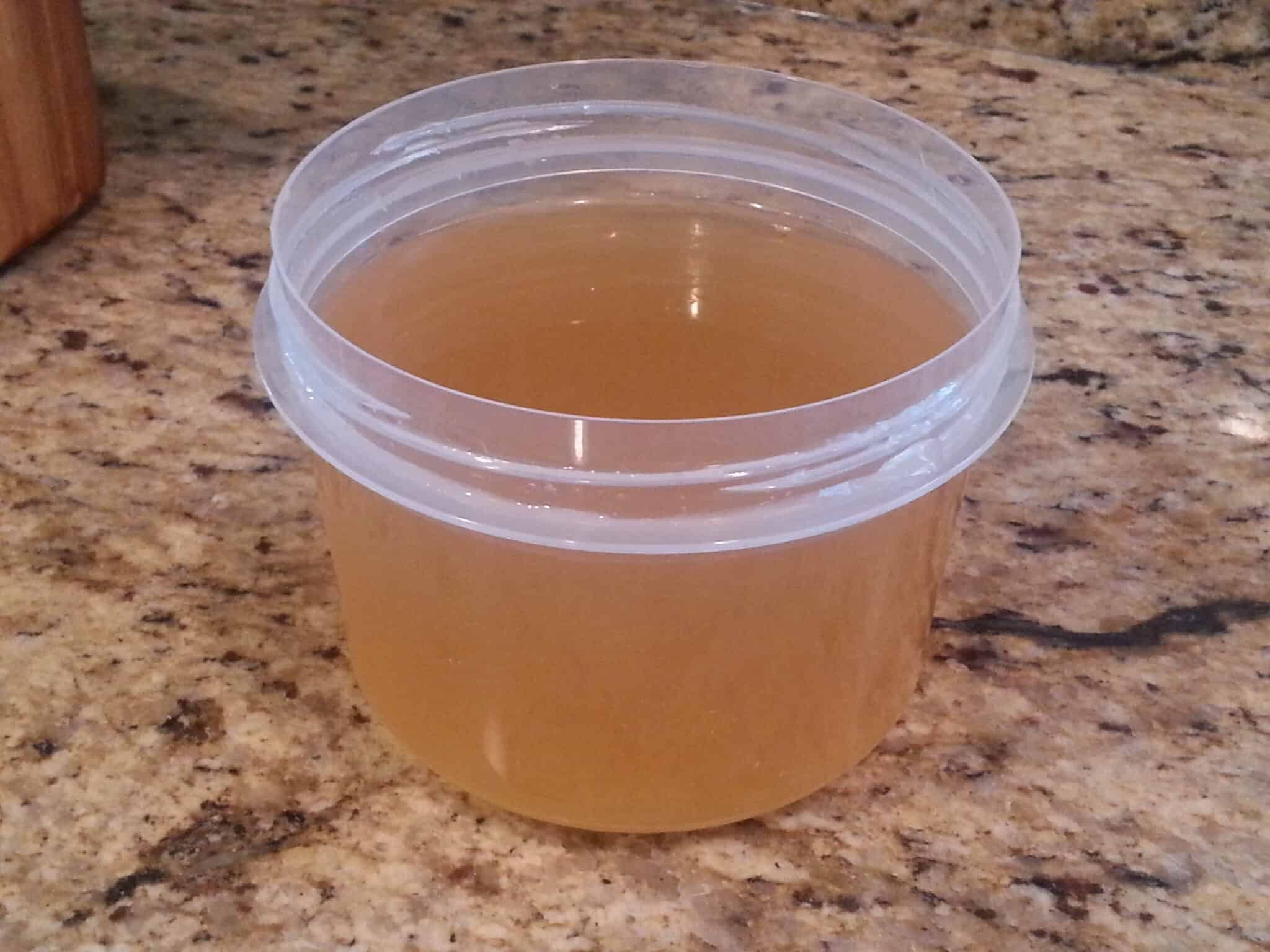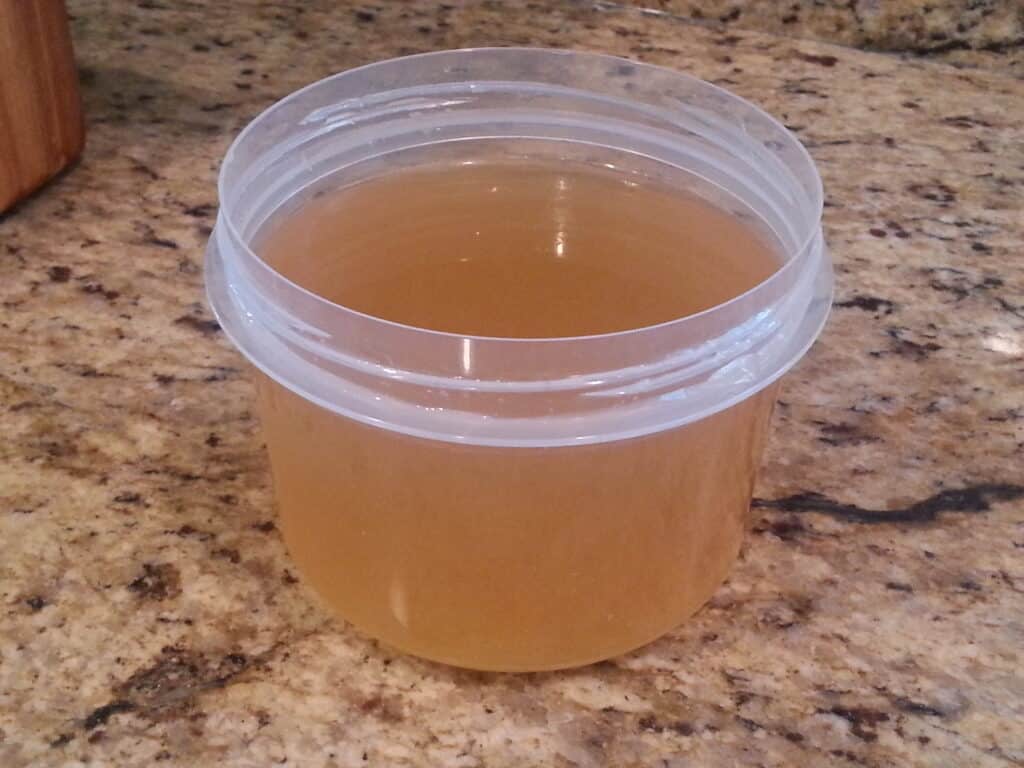 A couple years ago, I finally started making my own stock. Wow, what a difference it makes! And SO easy! I freeze this in 2c and 4c quantities.
Chicken Stock
1 carcass from a ~5 pound bird, meat removed for another use, plus the reserved giblets (*see Note)
1 large carrot, quartered
1 celery stalk, quartered
1 small onion, halved
½ bunch fresh thyme
handful fresh parsley
10-ish whole peppercorns
1 large bay leaf
4 cloves garlic (*see Note)
Throw everything into a large stock pot. Cover with water. Simmer 8 hrs, adding water as necessary. Remove pot from heat and allow to cool. Strain stock through a fine mesh strainer into a different container. Chill. Skim off the fat. Add enough water to end up with 4-5 quarts.
*Note: for the bird, I usually use my Roast Chicken with Lemon and Garlic recipe, reserving the giblets. Because I roast the chicken with garlic and lemons, I use some of that roasted garlic AWESOMENESS to make the stock. And I use a lot – like half a bulb. And a couple of the lemons too.