Blueberry Nut Buttermilk Bundt Cake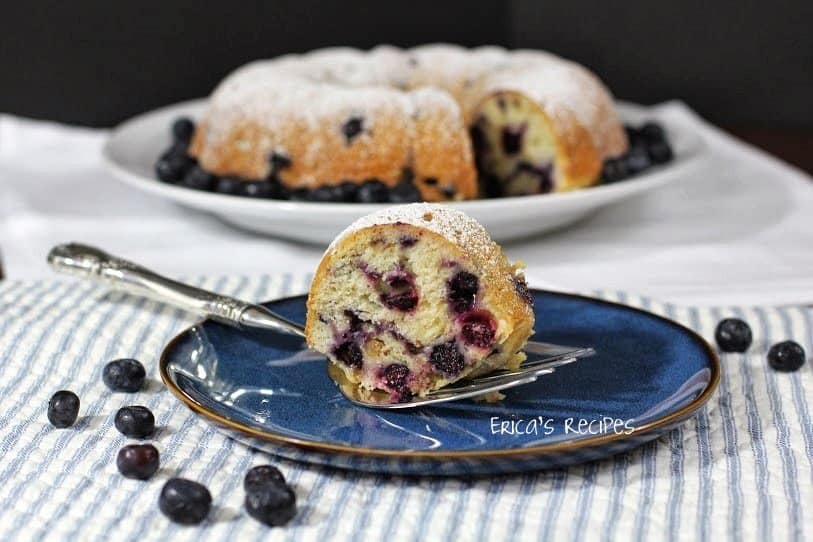 This is a traditional blueberry cake recipe I've adapted from one my sister has been making for years. It has that classic bit of density that accompanies coffee or tea so perfectly.
Blueberry Nut Buttermilk Bundt Cake
1½ c sugar
¼ c vegetable oil
¼ c applesauce
2 eggs
½ t lemon zest
¾ c buttermilk
2½ c flour
½ t kosher salt
2 t baking powder
½ c finely chopped walnuts
2 c blueberries
In a large mixing bowl, combine the sugar, oil, applesauce, eggs, and buttermilk. In a separate bowl, combine the flour, salt, and baking powder. Add the dry ingredients to the wet, mixing just until incorporated. Add the nuts and berries. Pour into a greased and floured tube or bundt pan. Bake at 350 for 50-60 min just until an inserted toothpick comes out clean.
~✿♥✿~