Arugula and Cucumber Salad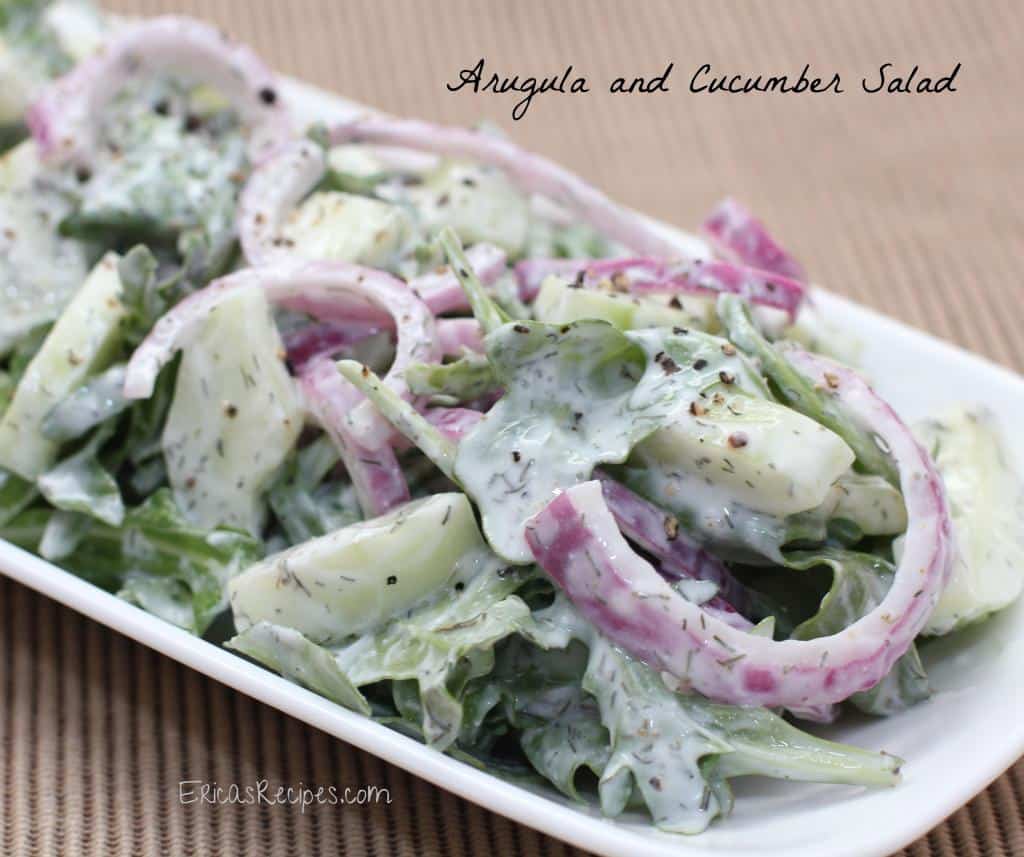 This light and peppery salad with a hint of dill is so good and perfect for spring or summer!
Arugula and Cucumber Salad
Dressing:
½ c light sour cream
2 T lemon juice
2 T milk
2 t dried dill
1 t sugar
¼ t kosher salt
¼ t coarsely ground black pepper
Salad:
2 c arugula
½ c red onion, sliced
1 medium cucumber, cut lengthwise into quarters, seeded, and sliced
In a bowl, combine the dressing ingredients. In a separate large bowl, toss together the arugula, onion, and cucumber. Add the dressing and toss. Serves 6-8 as a side salad.
~✿♥✿~