Succulent pork, served over sweet and savory dressing with cherries, leeks, and walnuts, and topped with a richly divine gravy. Ready in 40 minutes, let this fantastic Roasted Tenderloin with Cherry-Leek Dressing recipe become part of your spring dinner rotation.
This dinner post is sponsored.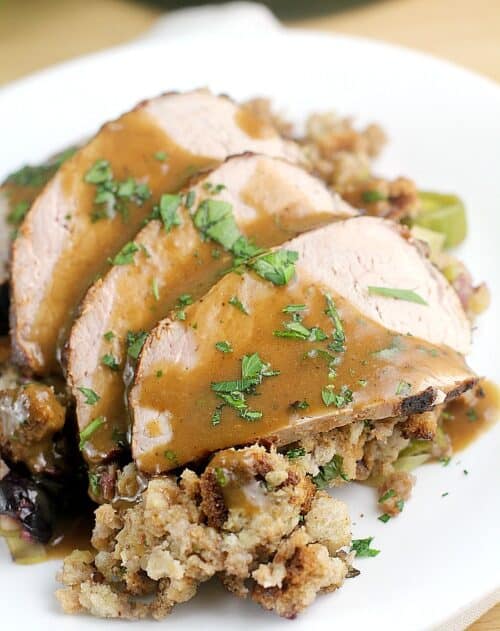 Guys! This one is SO easy! I cannot even handle how good this dinner was. And just SO dang easy. By using marinated fresh pork, then making the easiest stuffing (with CHERRIES no less), we get a weeknight perfect dinner. With no stress, no angst …Just a delicious dinner you can proudly serve your family. This recipe is gold.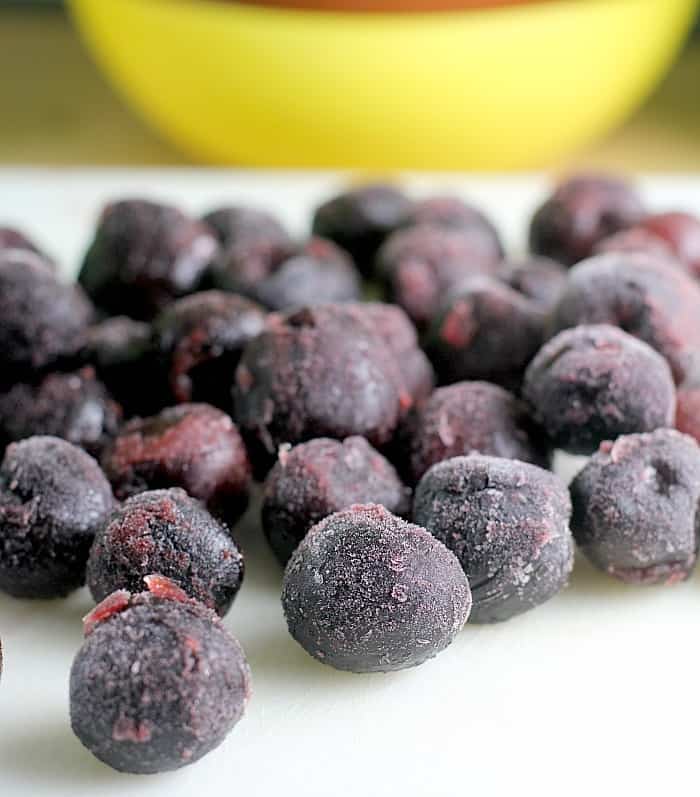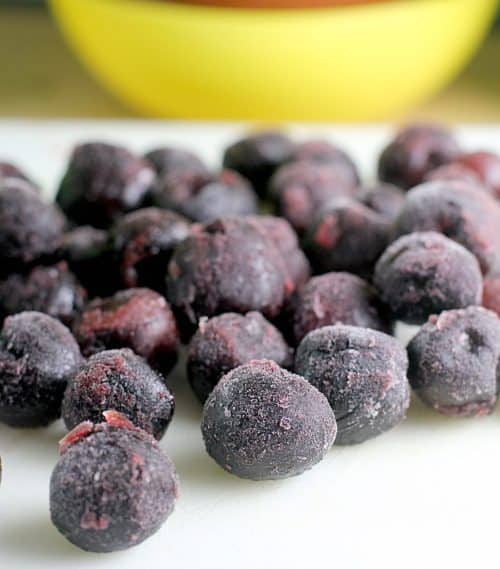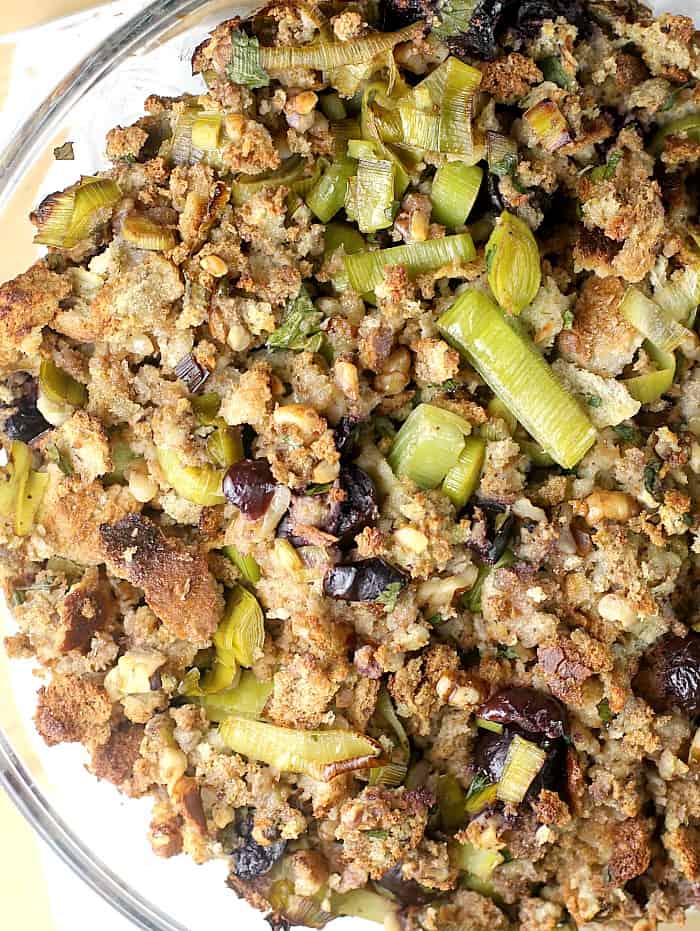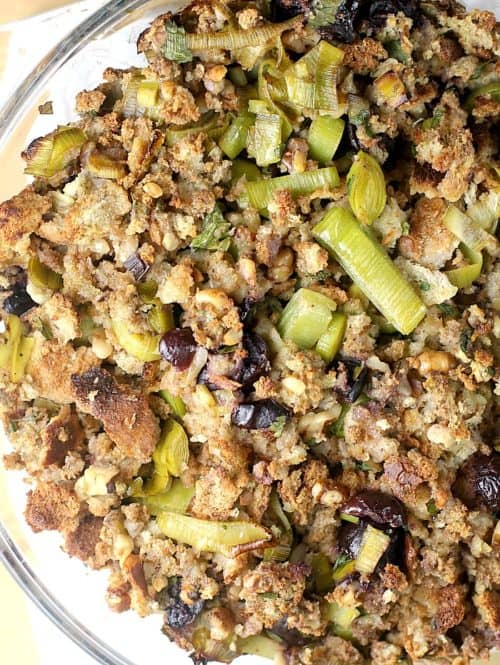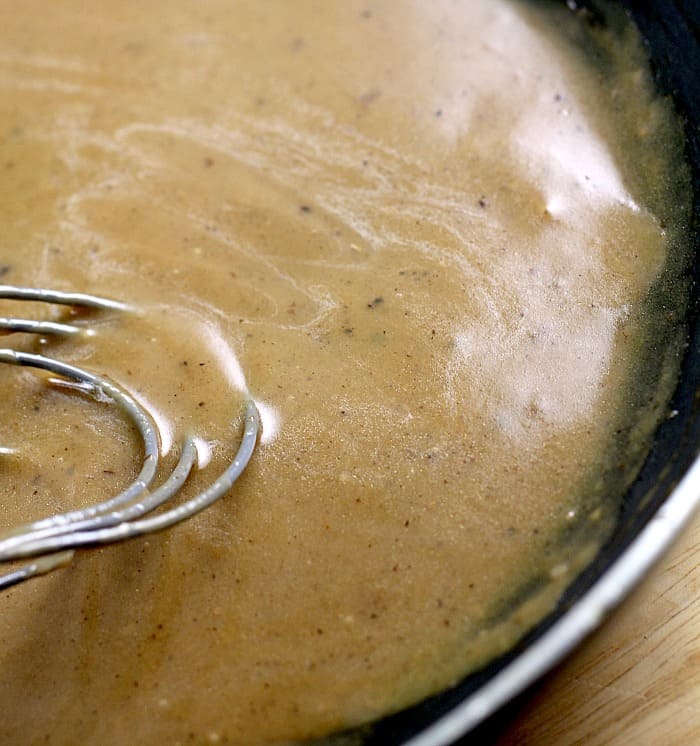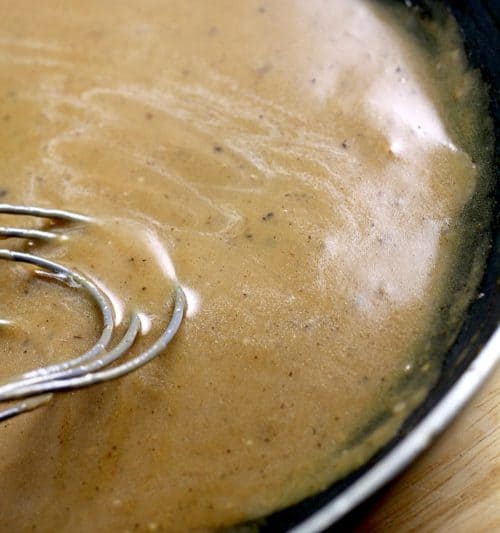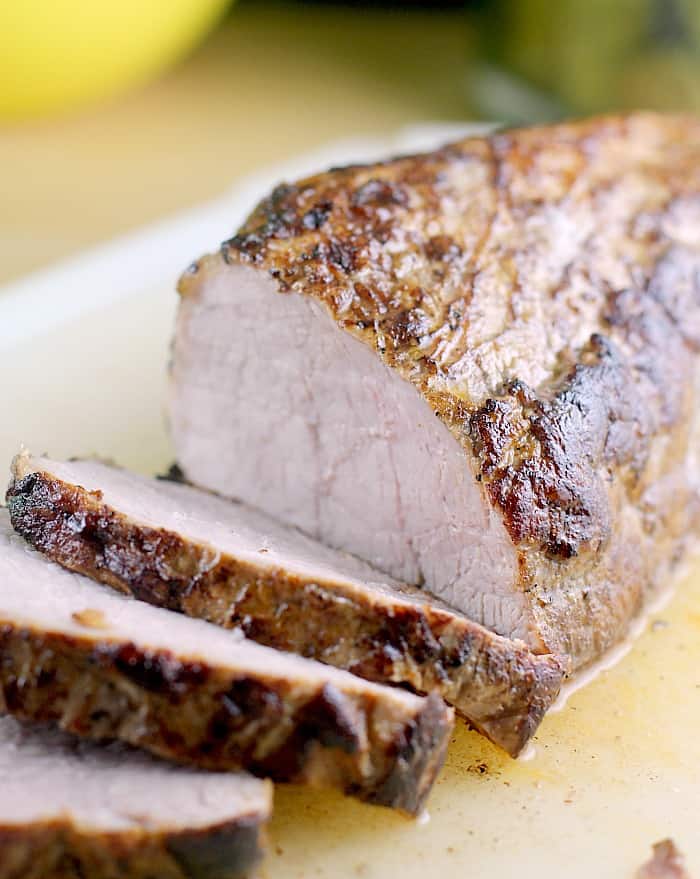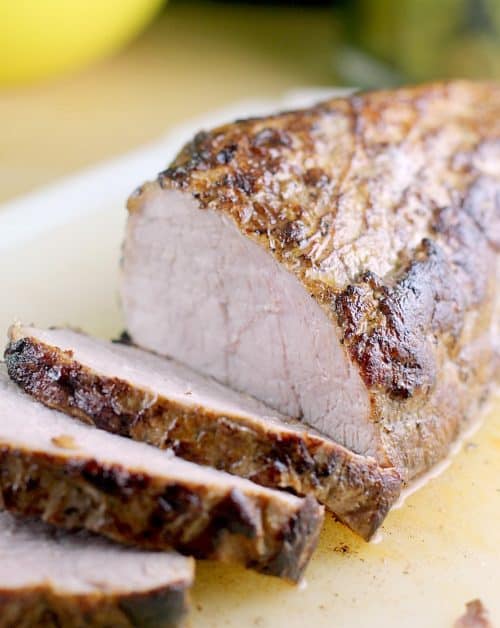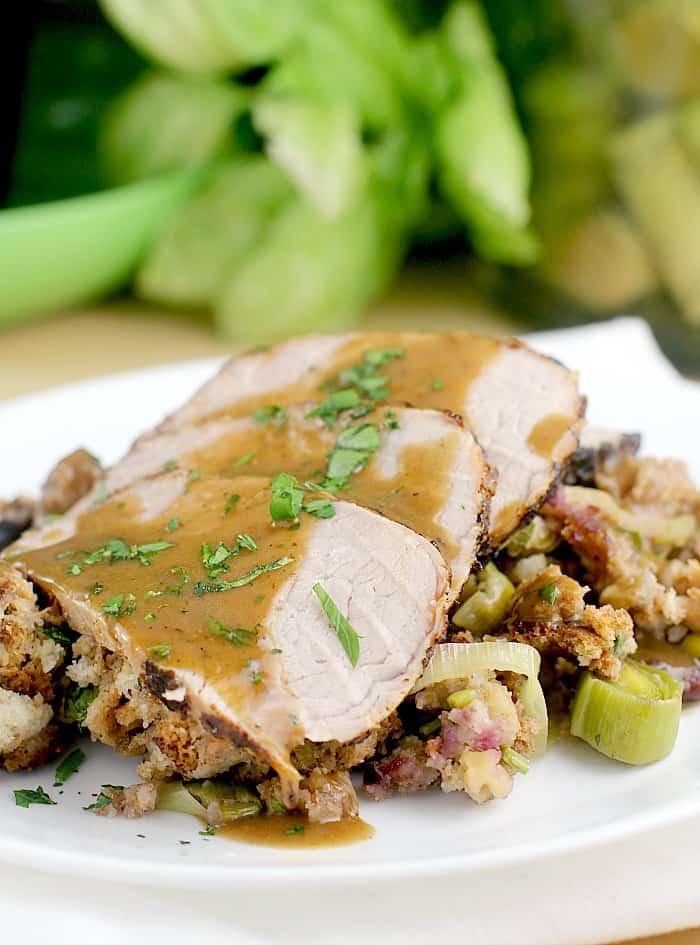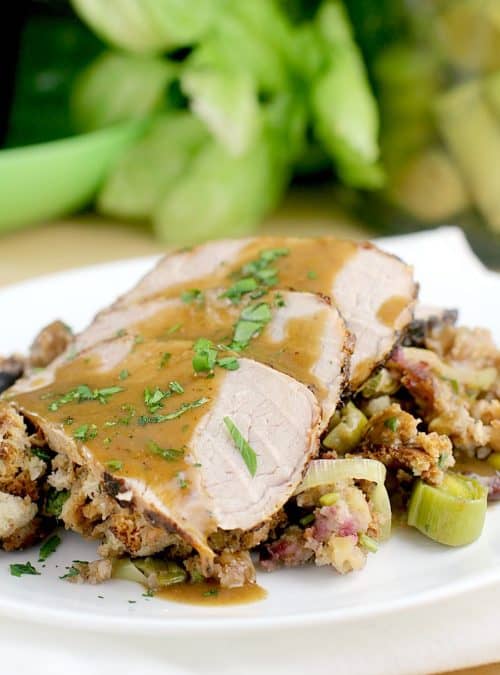 So the basis for this dinner is the pork. I have gotten in the habit of generally once a week or so, cooking up pork tenderloin from Walmart like this for my family. I used to get one and put it to marinate the night before. Now though, with life so ridiculously busy, I skip even that step and buy the pork already marinated. It is FOURTH quarter of the school year people! ….(pssst, we are 9 weeks away from having survived middle school! I will throw MYSELF a party when we finish this school year.)
Anyways, Smithfield® has a whole bunch of fresh pork loin, tenderloin, and filet options available at Walmart in all kinds of marinades. So even on a weeknight, we can let our imagination run wild and create a fabulous dinner real fast. Seriously, I made a Cherry-Leek Dressing of all things to go with this pork, and then gravy too, and this dinner was amazing.
I am personally partial to tenderloin, because it is more forgiving to overcooking in case I get distracted or something. And it reheats the best for lunch leftovers the next day too I think. But regardless, if you just cook to that magical 155-160F (err on the low side since the meat will continue to cook as it rests), your dinner will be perfect.
So for my Roasted Tenderloin with Cherry-Leek Dressing recipe here, we quite literally just throw together a dressing — I actually hate calling it dressing. It's stuffing. I just think since it wasn't actually stuffed in anything, I should call it dressing. But whatever. Point being, we give the leeks a quick saute to soften, then throw the rest together for that step. When coming up with this recipe, I immediately thought of sweet, beautiful spring cherries as an add. And leeks! Ahhh spring leeks – yummy leeks with their subtle, but definitely there, oniony kick. Yummmm. The weather may be warming, tulips are starting to sprout, and days are starting to get longer …but this dressing has all the comfort like a cozy winter meal.
Next, we prep the Smithfield® pork. I took a couple minutes to sear it …1) to lock in juices, but mainly 2) to get the browned bits and yum-yums in the pan to use for the gravy. Because gravy is awesome. And gravy is a requirement for any stuffing, or dressing, always. …Then we just pop it in the oven to finish. So flavorful, and SO easy for a weeknight. Cook to temperature, and it comes out just right every time.
So that's it folks. This Roasted Tenderloin with Cherry-Leek Dressing dinner was delicious, the dressing alone is to die for and the pork is easy to prepare. This recipe is no-brainer, so add it your weeknight dinner rotation.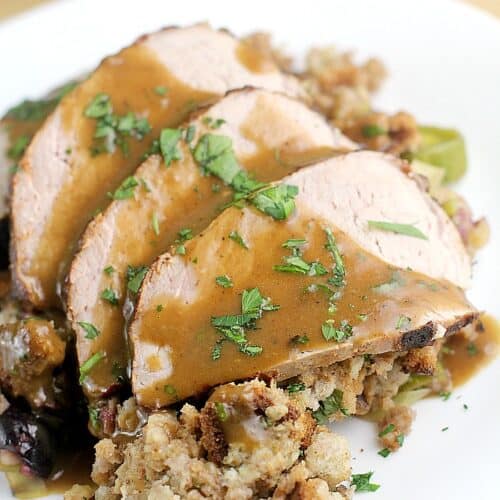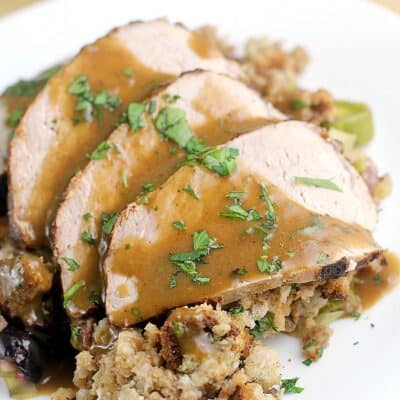 Roasted Tenderloin with Cherry-Leek Dressing
Succulent pork, served over sweet and savory dressing with cherries, leeks, and walnuts, and topped with a richly divine gravy. Ready in 40 minutes, let this fantastic Roasted Tenderloin with Cherry-Leek Dressing recipe become part of your spring dinner rotation.
Ingredients
2

Tbsp

extra virgin olive oil

divided

7

oz

crushed seasoned herb stuffing

half a 14 oz bag

1

cup

chopped pitted cherries

thawed if frozen

2

large leeks

white and light green parts only, thinly sliced

½

cup

chopped walnuts

1

egg

lightly beaten

¼

cup

Italian flat-leaf parsley

½

tsp

kosher salt

¼

tsp

fresh cracked pepper

2 ½

cups

vegetable or chicken stock

divided

1

Smithfield® Slow Roasted Golden Rotisserie Tenderloin

or flavor of choice

1

Tbsp

all-purpose flour
Instructions
Using a large, nonstick skillet, heat 1 tablespoon olive oil over high heat. Add the leeks and saute until softened and fragrant. Remove pan from the stove.

Transfer the leeks to a large mixing bowl. Add the cherries, walnuts, egg, parsley, a couple good pinches each salt and pepper (heavier with the salt), and 1 cup stock. Put the dressing in a casserole dish. Cover tightly with foil.

Put the same large, nonstick skillet back on the stove to heat with the remaining tablespoon olive oil. Add the pork and sear ~1-½ minutes per side until seared all over. Transfer the pork to a bake dish and put in the oven to cook. At the same time, put the dressing in the oven to cook as well.

While pork and dressing are cooking, prepare the gravy. Put the skillet with the pan drippings on medium-high heat. Add the flour and stir in, scraping up the browned bits from the pan, to form a roux. Whisk in the remaining 1-½ cup stock and heat until thickened. Taste for seasoning and add a bit of chopped parsley if desired.

Let the pork cook ~30-35 minutes or until an inserted thermometer reads 155-160°F. Once done, remove the pork from the oven. and transfer to a cutting board to rest 10 minutes.

At that time, remove the foil cover from the dressing, and let it cook during this rest time for 10 minutes. During this time, also use a rubber spatula to scrape any additional pan juices from the bake dish into the prepared gravy.

Serve the pork sliced over the dressing, topped with gravy. Yields: 4 servings.
Nutrition
Calories:
465
kcal
(23%)
|
Carbohydrates:
31
g
(10%)
|
Protein:
30
g
(60%)
|
Fat:
26
g
(40%)
|
Saturated Fat:
4
g
(25%)
|
Polyunsaturated Fat:
8
g
|
Monounsaturated Fat:
7
g
|
Cholesterol:
123
mg
(41%)
|
Sodium:
1068
mg
(46%)
|
Potassium:
173
mg
(5%)
|
Fiber:
4
g
(17%)
|
Sugar:
7
g
(8%)
|
Vitamin C:
9
mg
(11%)
|
Calcium:
220
mg
(22%)
|
Iron:
3
mg
(17%)
Calorie count is purely an estimate calculated using an online application to serve as a guide and not to be taken as accurate nutritional information. Percent Daily Values are based on a 2,000 calorie diet.
Tried this recipe?
Leave a comment below and let me know!
~✿♥✿~
Leave me a comment! What foods do you most look forward to each spring?