Get in those healthy fats and protein with egg and avocado, with a touch of indulgence from just a bit of bacon and cheese. Eggs Baked in Avocado are a perfect balance to eat for your health and love it too.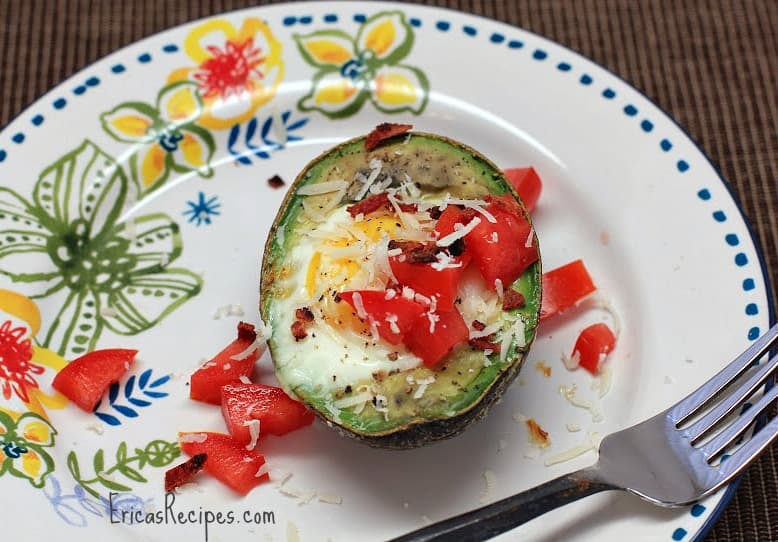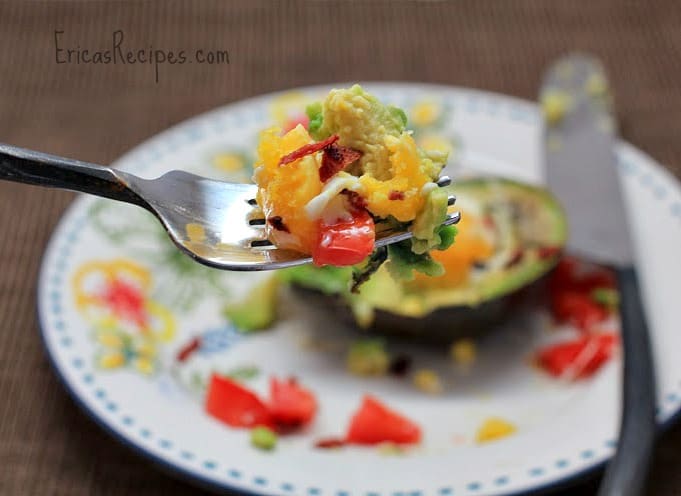 Focus on healthy fats much? I sure do. Healthy fats are crucial. And with my physical training these days, I'm really making sure I pack them in. Avocados are a great source of fiber, potassium, and vitamin C, and the fats in avocados are known to fight inflammation. Eggs are a nutritional jackpot of vitamins and minerals. They're also a great source of choline which is what your body uses to break down fats for energy. So if you are an athlete, this dish is perfect for you! If you're not an athlete, it's still perfect 🙂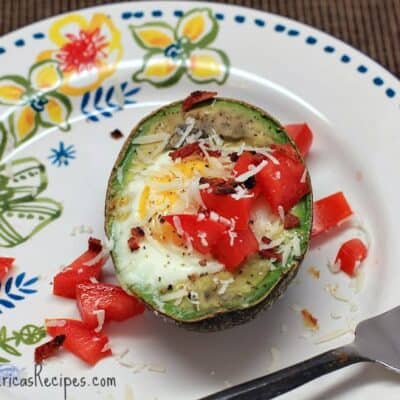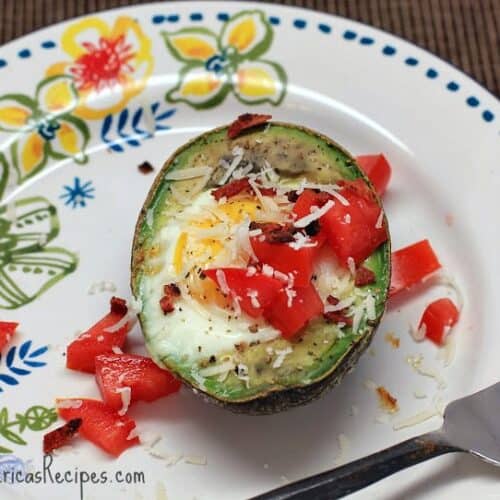 Eggs Baked in Avocado
Ingredients
1

avocado

2

eggs

kosher salt

fresh cracked pepper

2

slices

turkey bacon

cooked and chopped

1

plum tomato

seeded and diced

2

t

freshly grated asiago cheese
Instructions
Heat oven to 400F.

Cut the avocado in half, turning to separate one side off the pit and away from the other half. Using your knife, schwack the pit, give a gentle twist, and pop the pit out.

Using a spoon, enlarge each avocado hole to be large enough to hold an egg. Gently crack an egg into each avocado half. Season with salt and pepper. Bake until egg is cooked to desired doneness (10-15 minutes). Serve topped with bacon, tomato, and cheese. Yield: 2 servings.
~✿♥✿~