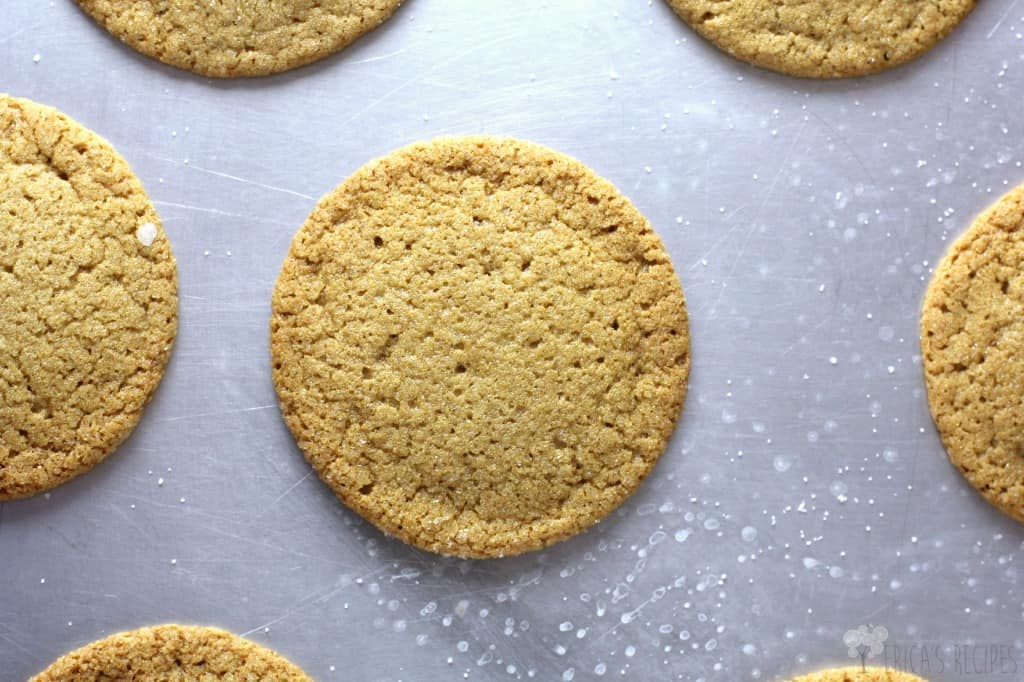 These chewy cookies are simple the best gingersnaps! Not overpowering – just the right balance of spice.
Gingersnaps
2014-11-17 07:27:22
Ingredients
1-1/2 c unsalted butter, softened
2-3/4 c granulated sugar, divided
2 eggs
1/2 c dark molasses
1/2 t pure vanilla extract
3-1/2 c all-purpose flour
1/2 c whole wheat flour
2 t baking soda
2 t cinnamon
2 t ground cloves
2 t ginger
Instructions
Beat butter until creamy. Gradually work in 2 c sugar. Continue creaming until light. Beat in eggs and molasses thoroughly.
Sift together flour, baking soda, cinnamon, cloves, and ginger. Gradually beat in flour mixture into creamed mixture. Beat hard. Mixture will be soft, so chill dough about an hour for easier handling.
Roll balls of dough about the size of a walnut in the remaining sugar. Place on greased cookie sheet 2-in apart (will flatten during cooking). Bake at 375 for 10 min.
Erica's Recipes https://ericasrecipes.com/
~✿♥✿~