Gorgeous pasta made with the simplest of ingredients and ready in only 10 minutes. Let your summer tomato bounty sing in this healthy, fresh, vegetarian dinner.
This Fresh Tomato Pasta dinner post is sponsored.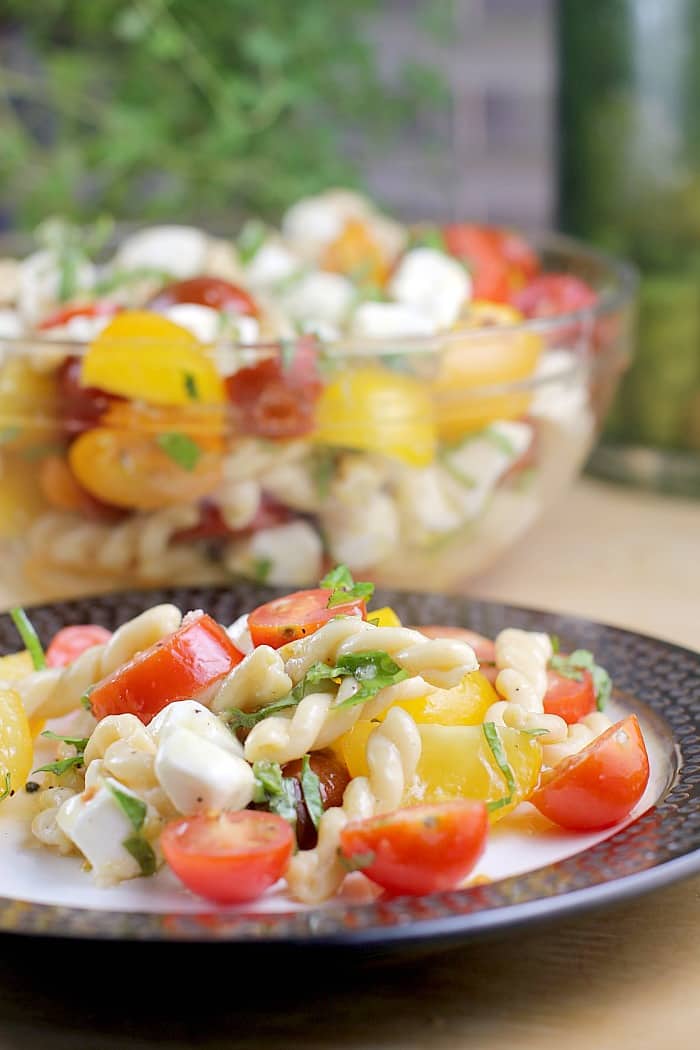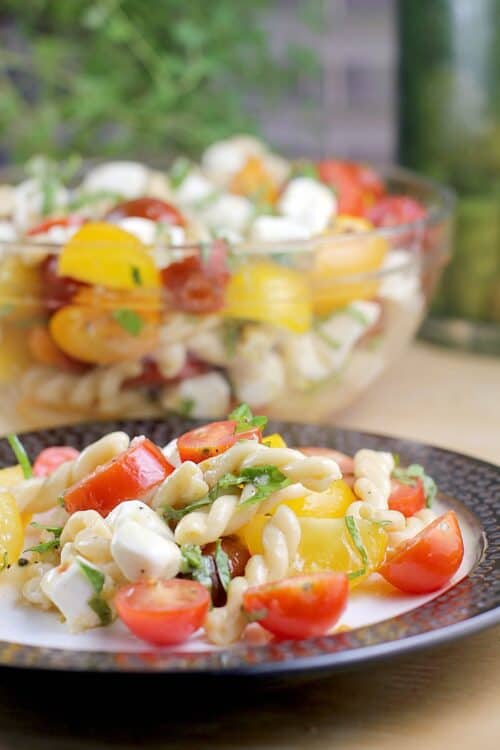 Tomatoes, herbs, cheese. Dressed in a divine vinaigrette. I think this is one of those recipes that would make any Italian proud. Because this Fresh Tomato Pasta recipe is completely understated but elegant at the same time. Simple, but kinda not simple. And it is because it's all about the ingredients. Use junk ingredients, and it will be just meh. Use quality ingredients – fresh mozzarella, real olive oil, beautiful heirloom tomatoes, good pasta, and basil, and you will find the flavors meld into something other worldly.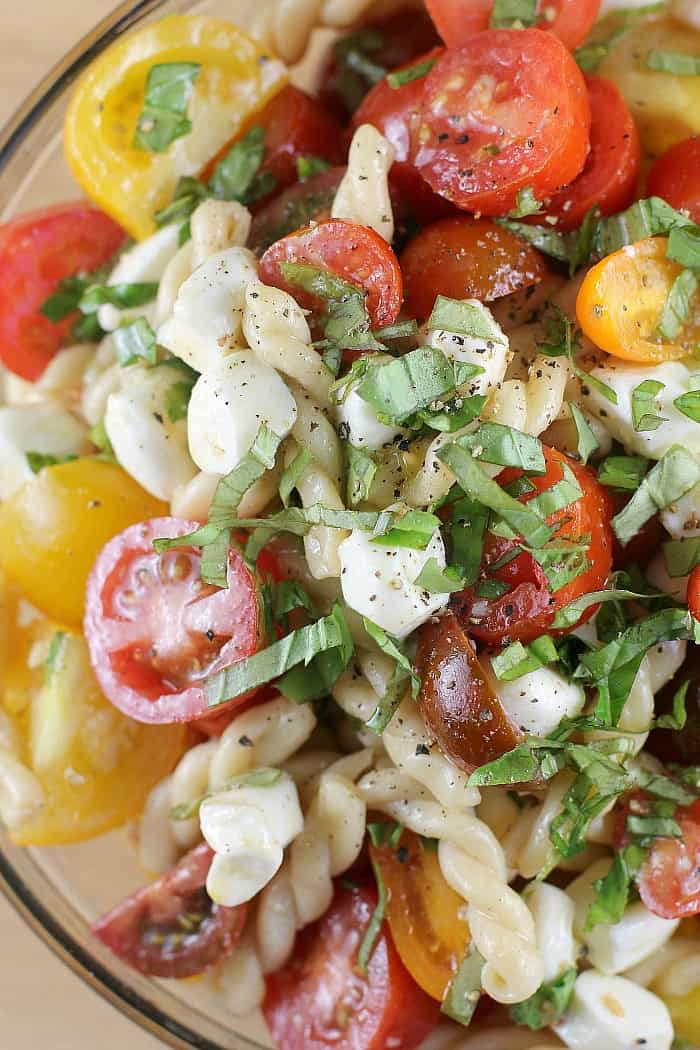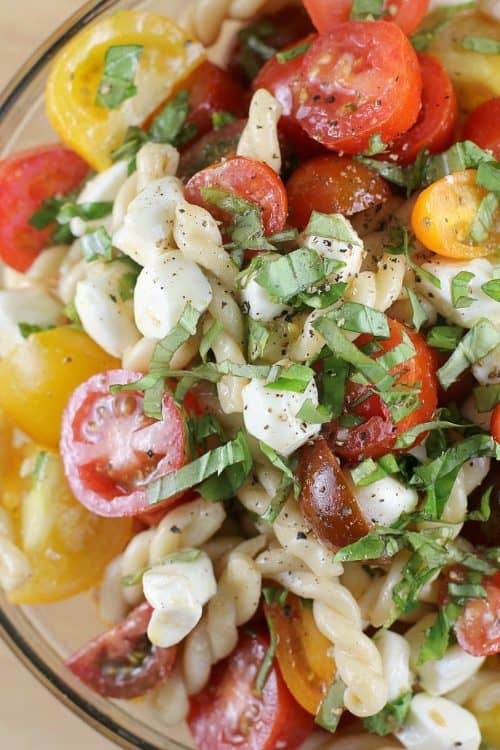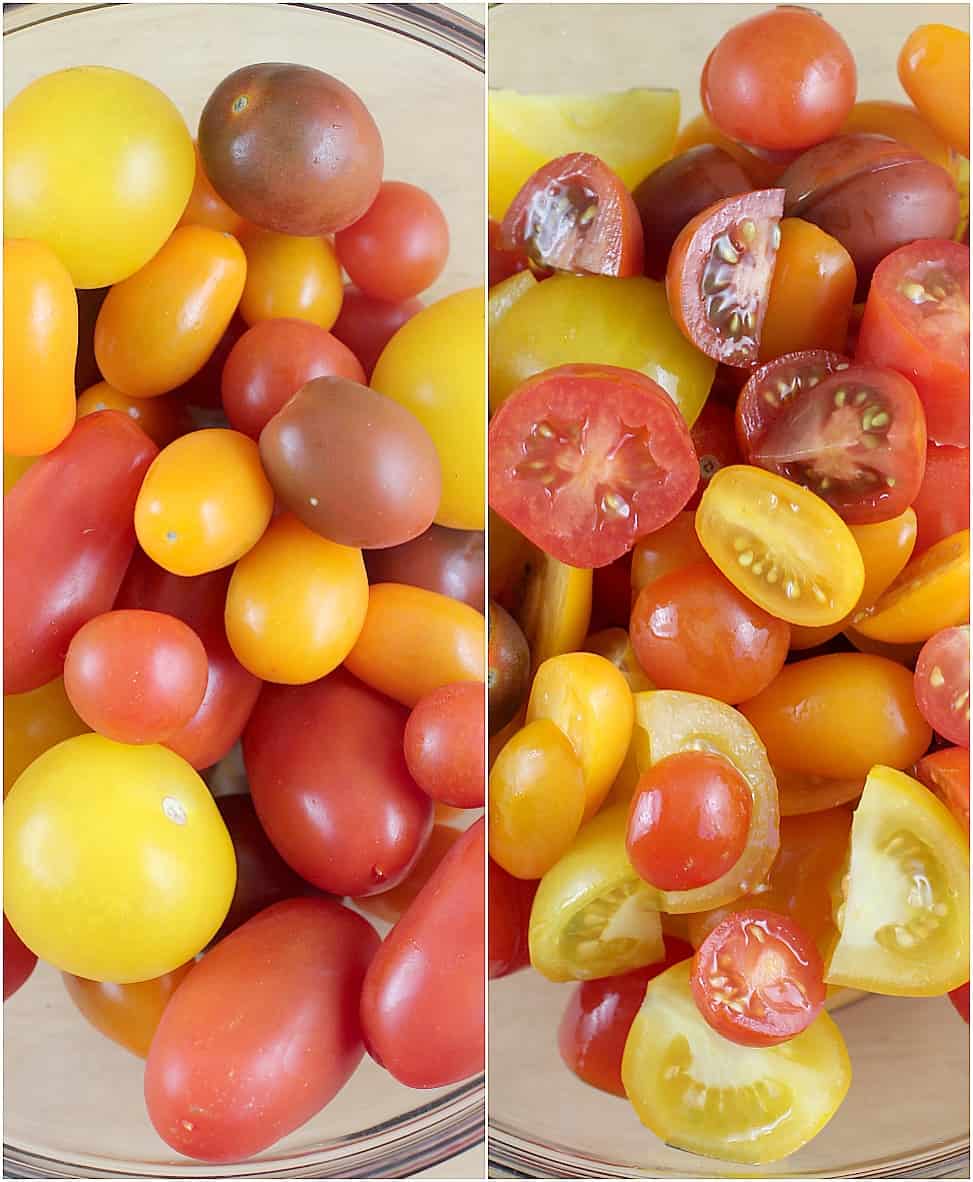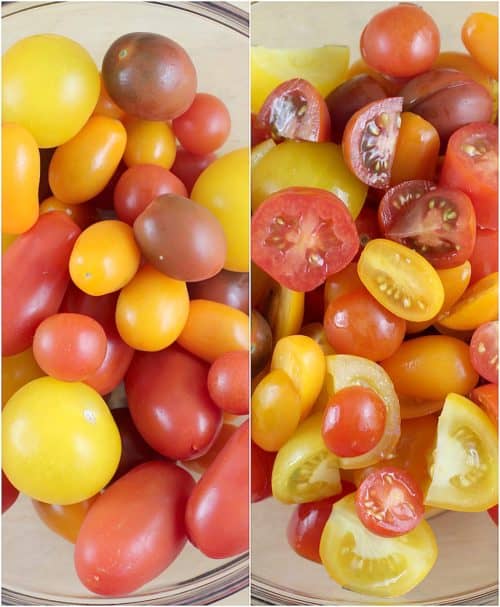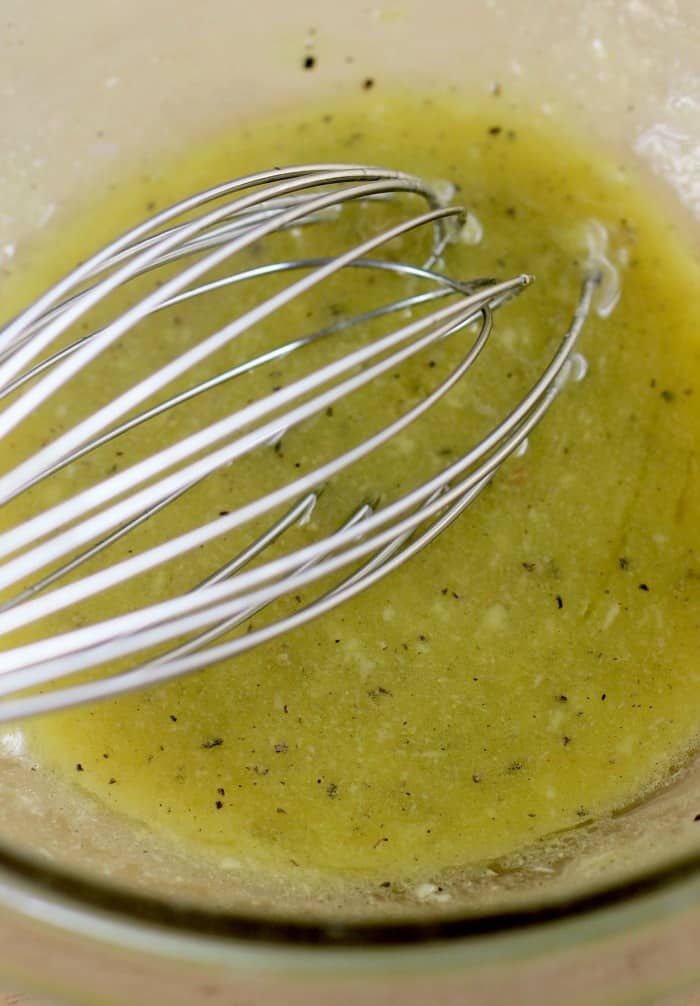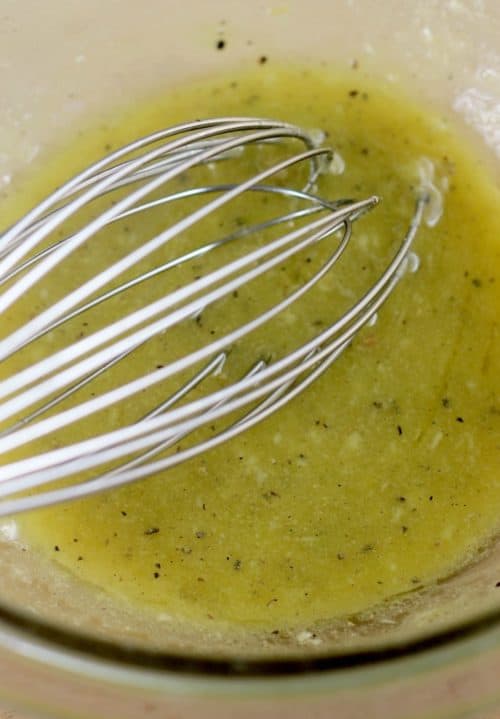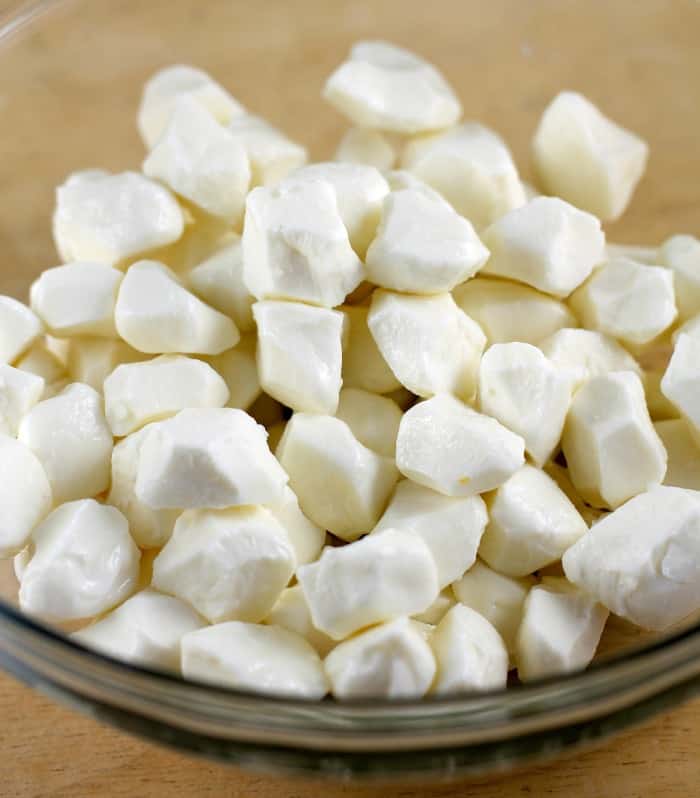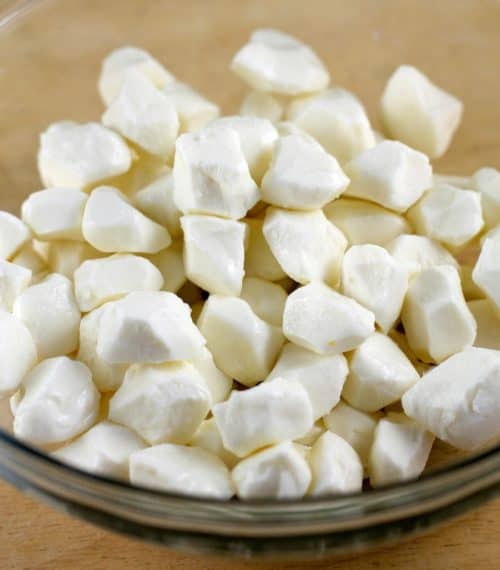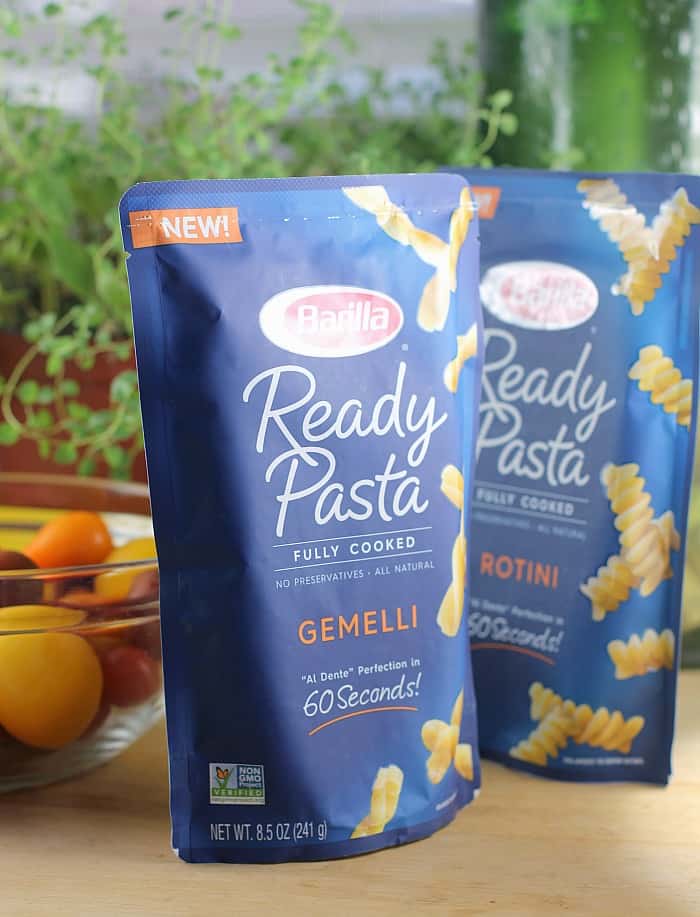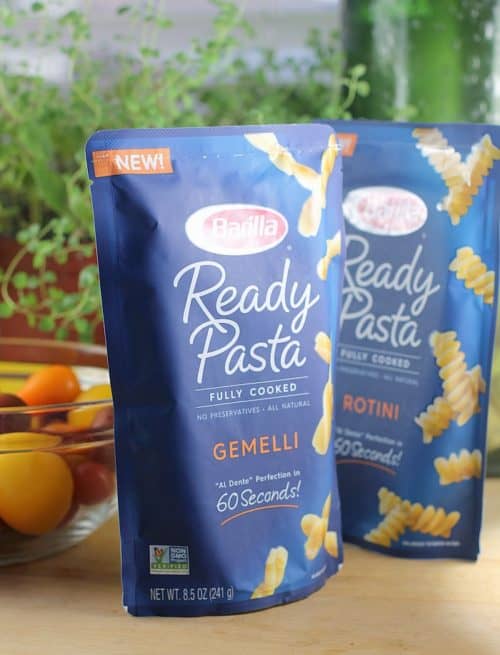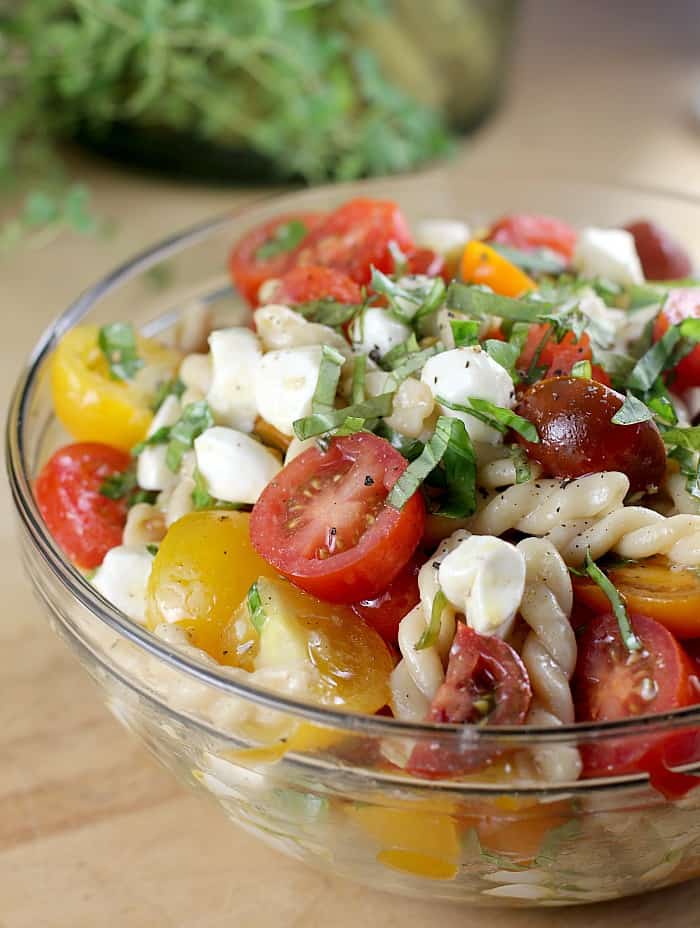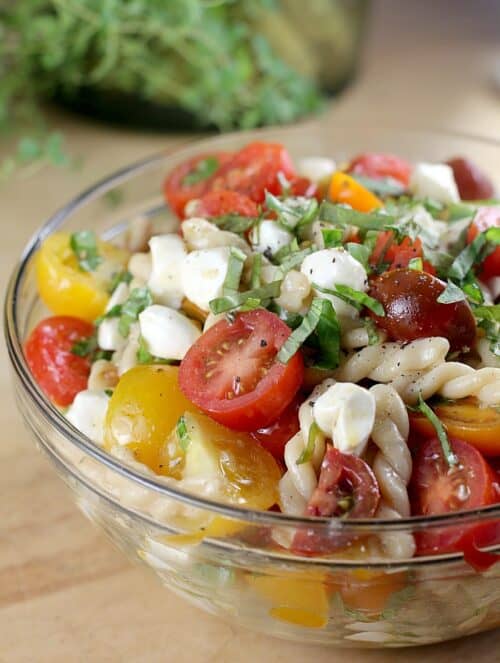 Ahhhh, scrolling down did you spot that bag of pasta?? Because that is my new weeknight best friend. That right there is Barilla pasta, in a new ready-to-go product. "Ready Pasta" and the ingredients are no different than dry Barilla other than olive oil and a pinch of sea salt. Yassss, no more waiting 20 minutes for a pot of water to boil. Just 60 seconds in the microwave, and this al dente pasta is there for you. AND, you don't even have to do that (whaaaaat?), because tonight I added it directly to a veggie-scampi-kinda thing I was cooking stove-top, and even that worked.
Pasta in 60 seconds. I think this moves us to another evolutionary era or something.
But LEGIT, this Barilla pasta is a game changer for me. I am a crazy mom, I need crazy easy to happen. I also recently started using Walmart free grocery pickup (where I enter everything I want online, pay, then just Go. Get. It. So winning.) Every ingredient here, I got at Walmart including these beautiful tomatoes. Because my garden isn't doing much yet. But it will. ?
Now, this vinaigrette. I adore this vinaigrette. Very honestly. It is basic, for sure, but I added a bit of Dijon and horseradish to make it sing too. This would be an excellent dressing for salad greens too. Or green beans. Or steamed asparagus… Clearly also, fresh lemon is a must. Also, good olive oil. I can't stand hoity-toities on TV or what-not telling me to "buy the best of this or that". So, I am fully aware of how I am sounding right now. But olive oil is one of those things – you gotta read labels and get a good/real one. Because most are imposters. One thing I have learned is that I do not need to buy imported olive oil. Sunny California produces some of the best olive oils there are, and they cost less because they are not imported – so now I just look for the product certification seals on the bottles and call it good. ?
So, I have covered the pasta, tomatoes, vinaigrette …only thing left is the cheese. Which is self explanatory. Because it's cheese.
?
So that's it folks! This Fresh Tomato Pasta recipe is the bomb bomb diggity bomb. Healthy, insanely easy, and really pretty too. Outstanding flavors from simple ingredients. Like good food is meant to be.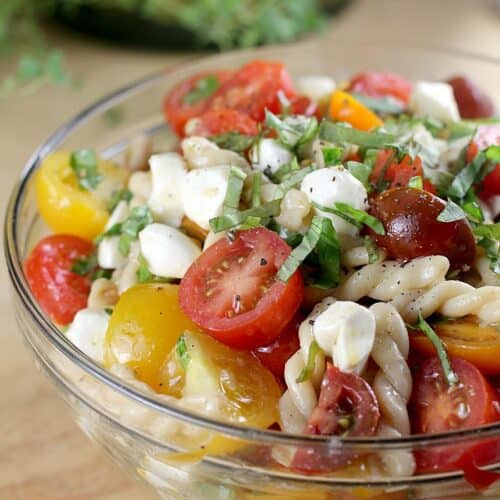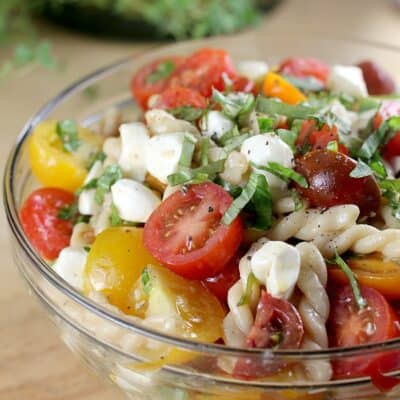 Fresh Tomato Pasta in Lemony Vinaigrette (Ready in 10 Minutes!)
Gorgeous pasta made with the simplest of ingredients and ready in only 10 minutes. Let your summer tomato bounty sing in this healthy, fresh, vegetarian dinner.
Ingredients
24

oz

mixed cherry and grape tomatoes

1/4

cup

fresh basil leaves

chopped

1

8 oz pkg fresh mozzarella "pearls"

1

8 oz pkg Barilla Ready Gemelli Pasta

For the Vinaigrette

juice of half a lemon

1

tsp

Dijon mustard

1/2

tsp

kosher salt

couple good pinches fresh cracked pepper

1/4

tsp

prepared horseradish

1

clove

garlic

minced

1/4

cup

extra virgin olive oil
Instructions
Cut the tomatoes into bite sized pieces: have the grape tomatoes the long way, half the small cherry tomatoes, quarter the larger ones, so they end up uniform-ish, but pretty.

Whisk together the ingredients for the vinaigrette, drizzling in the olive oil last while whisking constantly to thicken and make a bit of an emulsion.

Cook the pasta according to package directions. (Literally, this is 60 seconds in the microwave)

Toss everything together in a large bowl: tomatoes, pasta, vinaigrette, basil, and cheese. Taste for seasoning. Serves 2-3 as a main dish, 4-5 as a side.
Calorie count is purely an estimate calculated using an online application to serve as a guide and not to be taken as accurate nutritional information. Percent Daily Values are based on a 2,000 calorie diet.
Tried this recipe?
Leave a comment below and let me know!
~✿♥✿~
Leave me a comment! Otherwise I'm just talking to myself here. And that's no fun.