10 Healthy Snack Ideas for the Workweek
We all need healthy, EASY snack ideas during the busy week, right? So here are my TEN Healthy Snack Ideas for the Workweek, my go-to's for healthier, convenient munching.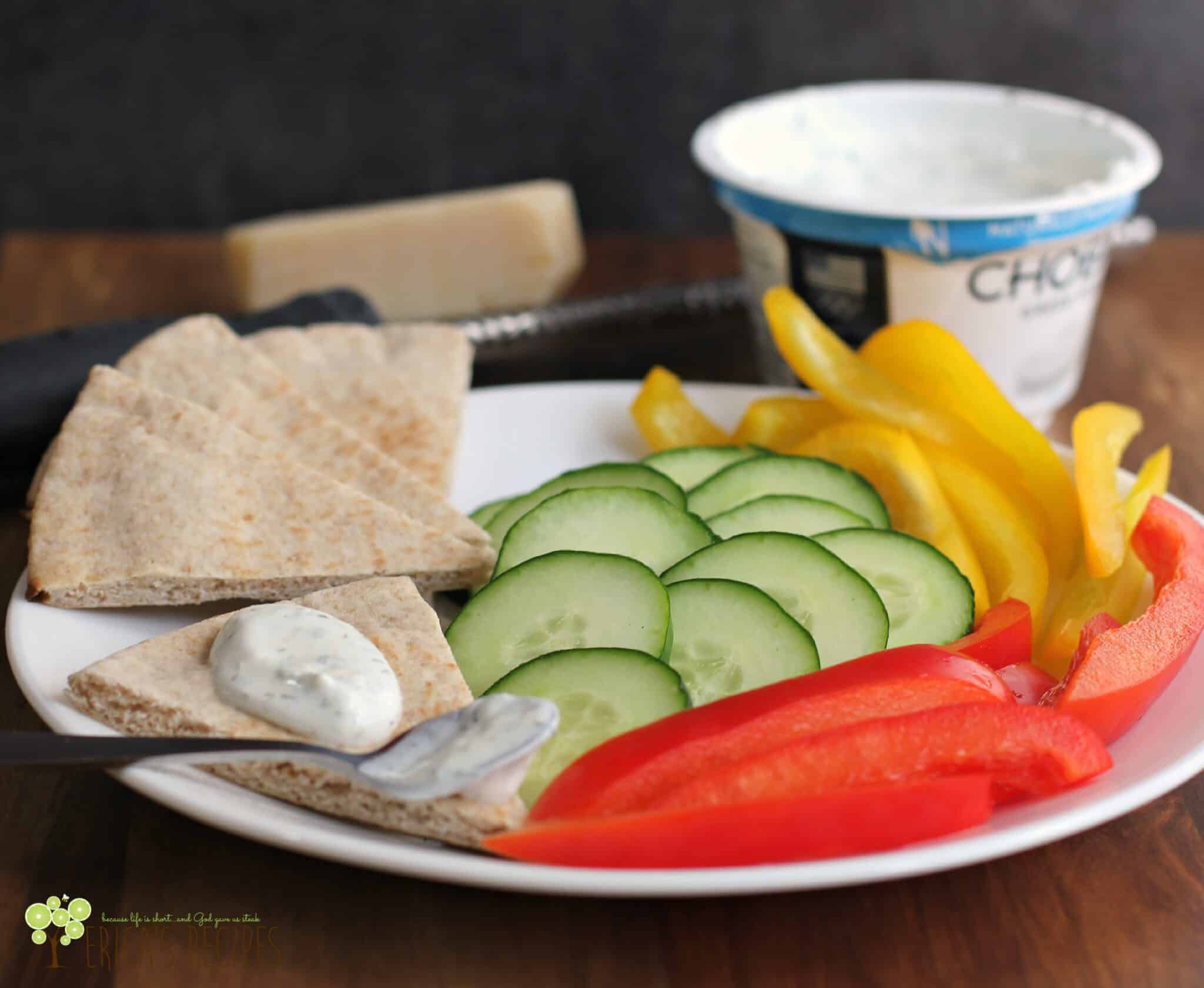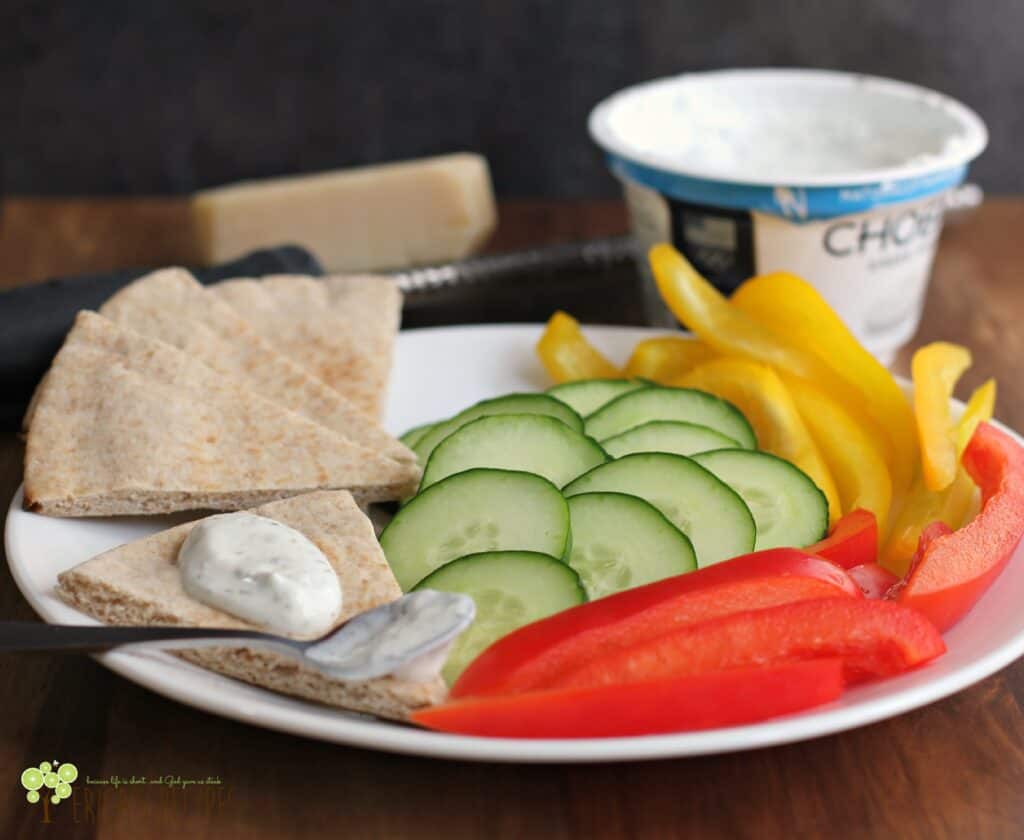 I am often asked for ideas for healthy snacks, so I thought I would do up a post on the topic. Not that I have any stellar secrets or overly creative ideas for everyday snacks, but I am 42, I've popped out 2 kids, and I'm fit. So I figure I must be doing something right balancing my healthier weekday habits with my weekend indulgences. Really I just hope you will get a couple new ideas – God knows I'm always looking for more myself 🙂
I have a day job – a desk job, in fact. So I sit on my duff for a good part of the day. This is not good, even for someone who exercises as much as I do. Typically, I do an hour or two of running, swimming, and/or biking, 5-6 days a week, but I don't think even this makes up for the 8 hours per day spent in the semi-reclined position I assume at my desk. Also, I tend to graze at work. I eat much more during the work week than I do on the weekends. It doesn't help that we have a "magic table" in the common area where food just "magically" appears every day either.
This is precisely why I started my Healthy Week Lunch Series, because I need structure. I need foods planned ahead of time. If I'm at work unprepared and have to run out to get something, I will get something terrible. We're talking Whopper or Taco Hell, because I'll say it, the Doritos Locos Taco is delicious….Anyway, I know this about myself, so I plan in advance and have healthy foods accessible. In addition to my Healthy Lunches, this includes snacks, and here are ten easy snacks I keep in regular rotation.
Any brand names I mention are included because I really do eat them in real life, and I am picky. I am not being paid for endorsing anything …though it would be great if I were.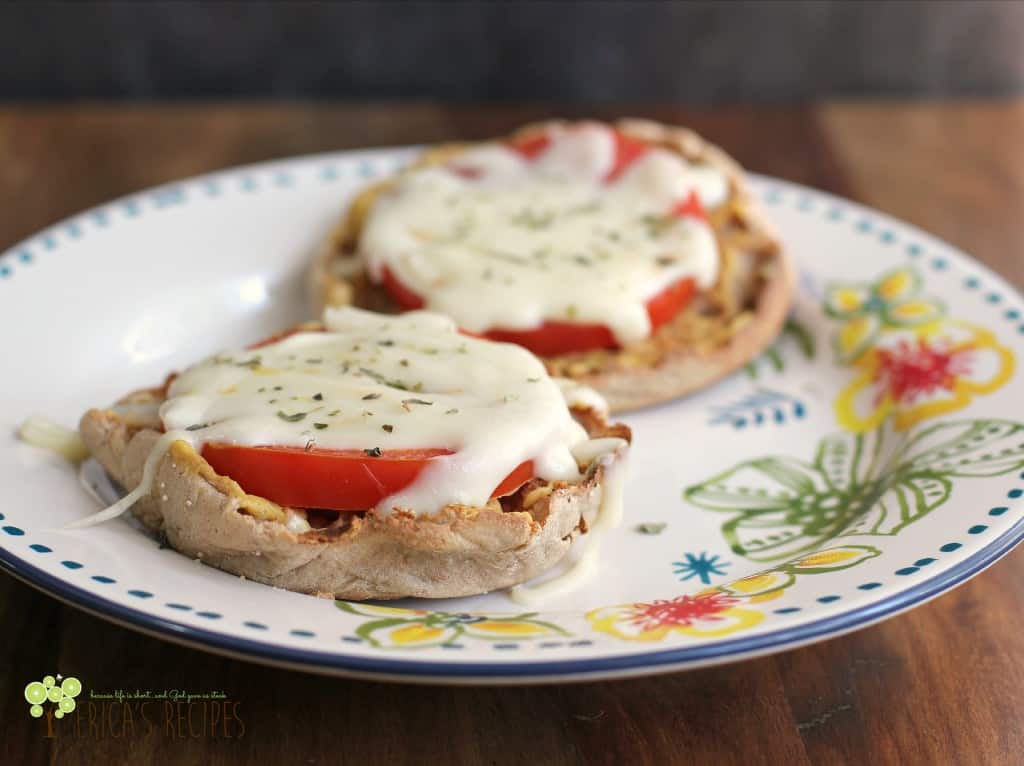 1. Whole wheat English muffin topped with peanut butter and honey.
I love Thomas' whole wheat English muffins, and I have one most mornings for breakfast with an egg and my Super Good Morning Green Smoothie. I also keep English muffins at work for snacks. Earth Balance makes an outstanding coconut oil-blended peanut butter that I am currently addicted to, and I keep a jar of that and honey at work as well. Then I just toast the English muffin, spread each half with a smidge of peanut butter and drizzle with honey.
2. Margherita English muffin pizza.
Told you I love English muffins! So, just take one and toast it up. Spread a little dijon mustard and top each half with a slice of tomato. Take a string cheese, and pull it apart laying the strings over each pizza. Give it a quick zap in the microwave to melt the cheese, finish with a little sprinkling of dried herbs (such as oregano, basil, or Herbs de Provence), and you have a very yummy treat.
3. Quick Cheese Quesadilla.
I simply take a whole wheat tortilla (I like La Banderita brand) and wrap it around a slice of cheese (colby jack, pepperjack, or cheddar). Then I give it a quick 10 second zap in the microwave and eat it with a guacamole mini pack for dipping.
4. Banana and nuts.
My usual, pre-workout snack is a banana and a small handful nuts – almonds, walnuts, cashews, whatever. Nuts give protein and anti-inflammatory fats, and the bananas give quick fuel. I hate petering out during workouts or, even worse, being hungry. This snack is perfect.
5. Greek yogurt with granola.
After a long, inner battle, I have come to embrace Greek yogurt. I have tried it in a lunch here and a smoothie here. And as long as it is one from a short list of flavors I like, I will eat it with 2 tablespoons granola added. This is another great pre-workout snack because of the protein in the yogurt and carbs in the granola.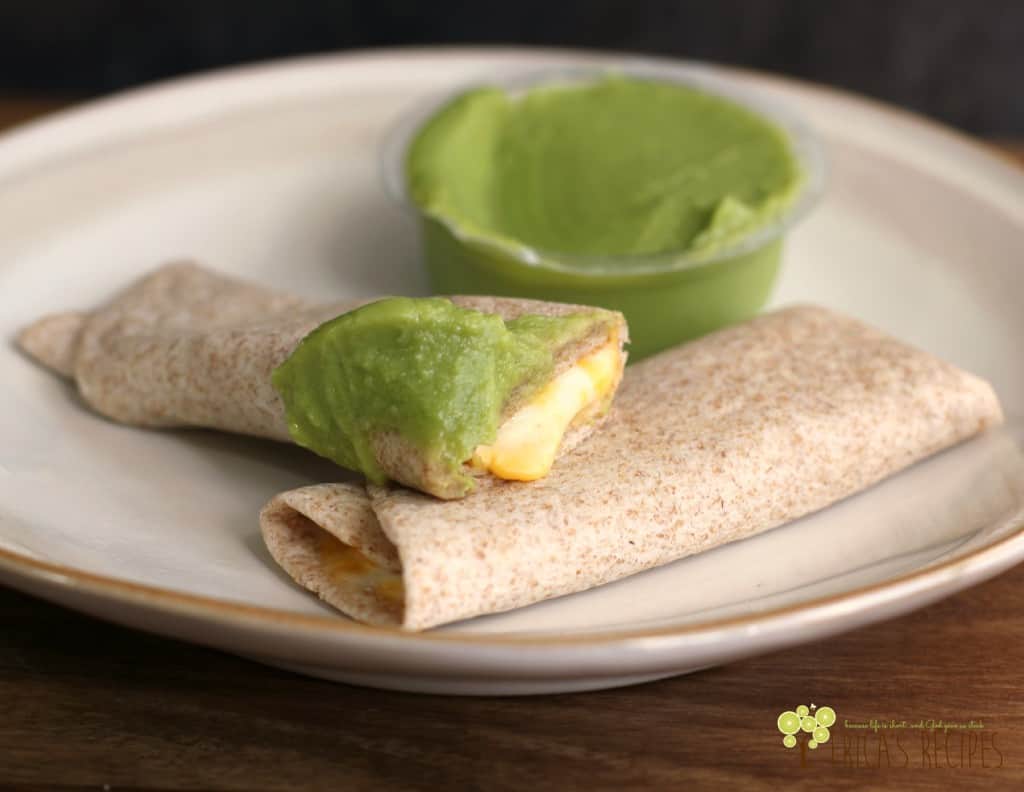 6. Carrots, whole wheat pita, and hummus.
I like to make hummus, but I also stock up on Sabra when it goes on sale BOGO at Publix. This snack, with half a pita, 2 tablespoons hummus, and a handful carrots, is great for me because I'm not a fan of raw carrots, but I do like them dipped in hummus.
7. Half whole wheat bagel with light garlic and herb cheese spread.
By light garlic and herb cheese spread, I mean Boursin. The light version is not as good as the original, but I wouldn't expect it to be anyway. It is close enough though, so I can get my fix. One tablespoon light Boursin spread on one half a bagel is plenty. Every so often, I pick up some whole wheat bagels at the grocery bakery and keep them in the freezer at work.
8. Cottage cheese and shredded wheat crackers.
With 18 grams of protein, this snack will fill you up for less than 200 calories. I like reduced fat Triscuits because they do have a crispier texture than Original. Five crackers is always enough for me to top with 1/2 c cottage cheese. I get 2% cottage cheese because I think 1% or fat free cottage cheese taste gross.
9. Veggies and pita with yogurt-dill dip.
For a quick, tzatziki-esque dip, take 1/2 c plain Greek yogurt and add a teaspoon lemon juice, pinch kosher salt, 1/8 t onion powder, 1/2 teaspoon dried dill, and 1 tablespoon freshly grated Parmigiano-Reggiano cheese – do this the night before to take to work the next day. This is an easy dip for veggies and whole wheat pita wedges …and another way I have discovered that Greek yogurt can be made delicious.
10. Peanut butter and sliced apple.
This classic snack is classic for a reason: Apple is very good with peanut butter. Here, again, I use Earth Balance coconut oil-blended peanut butter. I'm not even that much of a fan of apples, but I am a fan of anything smeared with peanut butter.