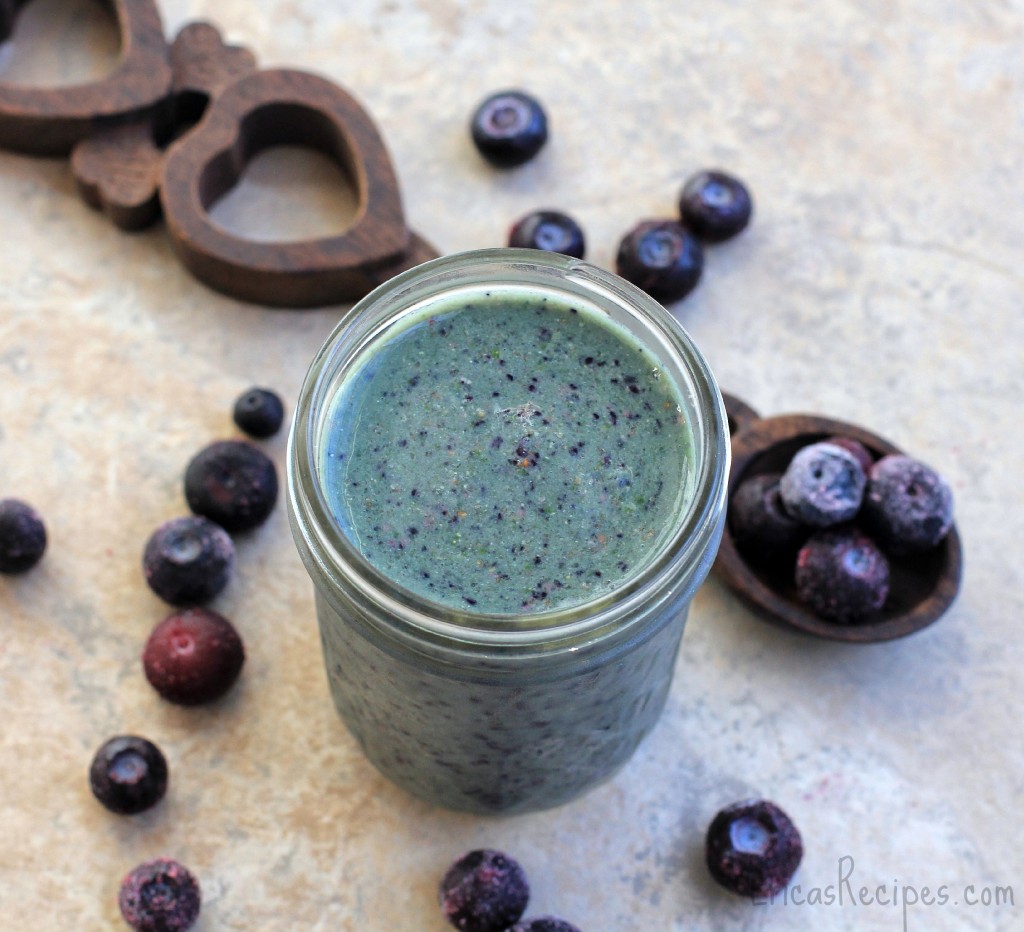 Don't be put off by the spinach, this just tastes like vanilla, banana, and blueberries. So delicious and healthy, it'll keep you 'regular', and I've been told it cures hangovers.
My Super Good Morning Green Smoothie 
2015-03-19 17:55:14
Ingredients
1/2 banana, frozen
1/2 c frozen blueberries
1 c vanilla almond milk, unsweetened
1/2 to 1 T flax seeds, freshly ground
1 scoop vanilla protein powder
1 handful spinach
Instructions
Blend it up and drink right away.
Erica's Recipes https://ericasrecipes.com/
~✿♥✿~