Horseradish Roast Potatoes
With basic ingredients, this Horseradish Roast Potatoes recipe is the obvious, side-dish go-to to complement anything coming off your grill for that extra special steakhouse feel.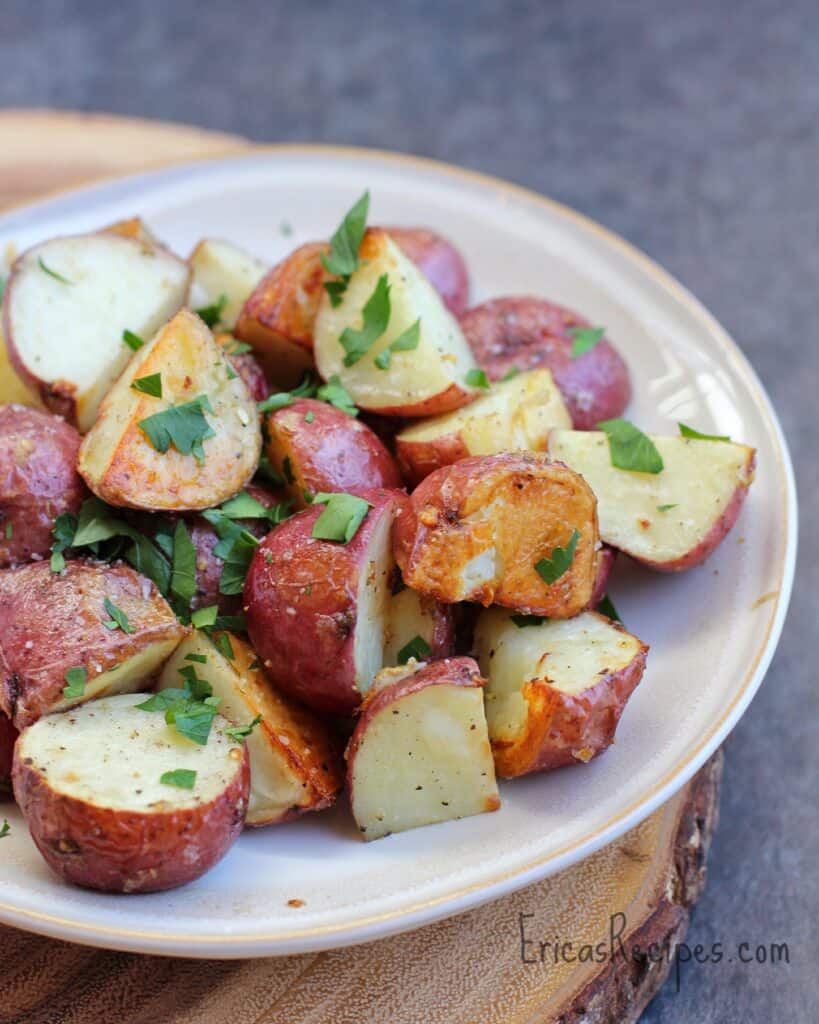 And tonight I give you ….a quick and easy side dish.
At first, I had planned to add bacon. Horseradish and bacon of course had a ring to it …and Lord knows we food bloggers are always looking for that draw to bring folks to our site. But while I was cutting up these beautiful potatoes, I got to thinking. The horseradish with crispy roasted potatoes was enough. Not everything has to be complicated or indulgent; sometimes …oftentimes ..the simplest of recipes are the best.
And with that decision, what was going to be sinfully cooked in bacon grease suddenly became oven-roasted healthy too.
I cook red-skinned potatoes like this quite often. It is sooo versatile to cook potatoes this way – you can change up the seasonings, use different herbs, add veggies, throw in some parmesan. Anything goes. And it's fast. Toss them in the oven and set the timer is about all you have to do.
This simple version with horseradish goes with almost anything you can imagine and is wonderfully reminiscent of steakhouse taters. I served this batch with some stuffed chicken thighs I'll post soon. So my hope is that you will think of this as a useful base recipe with endless possibilities!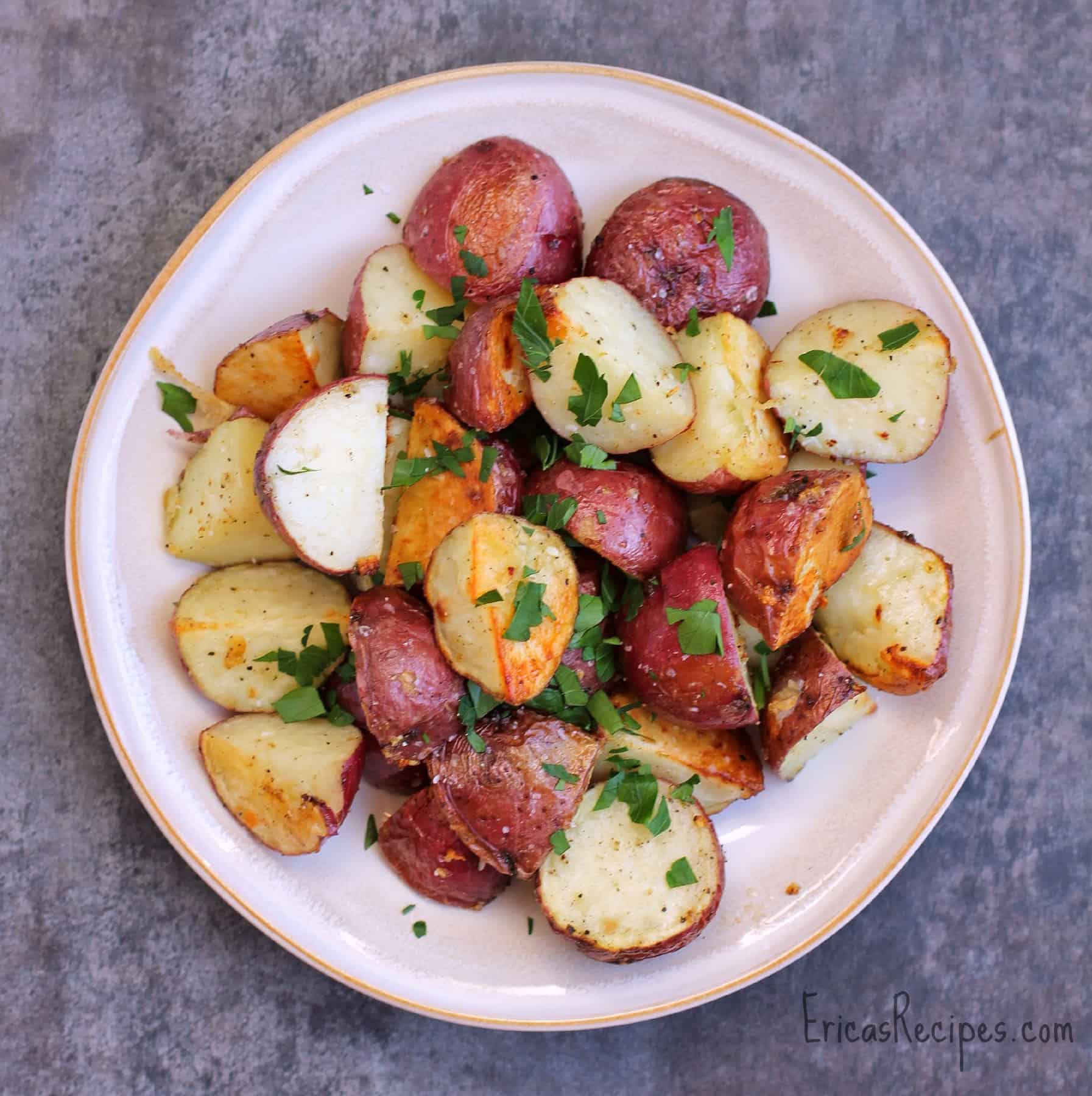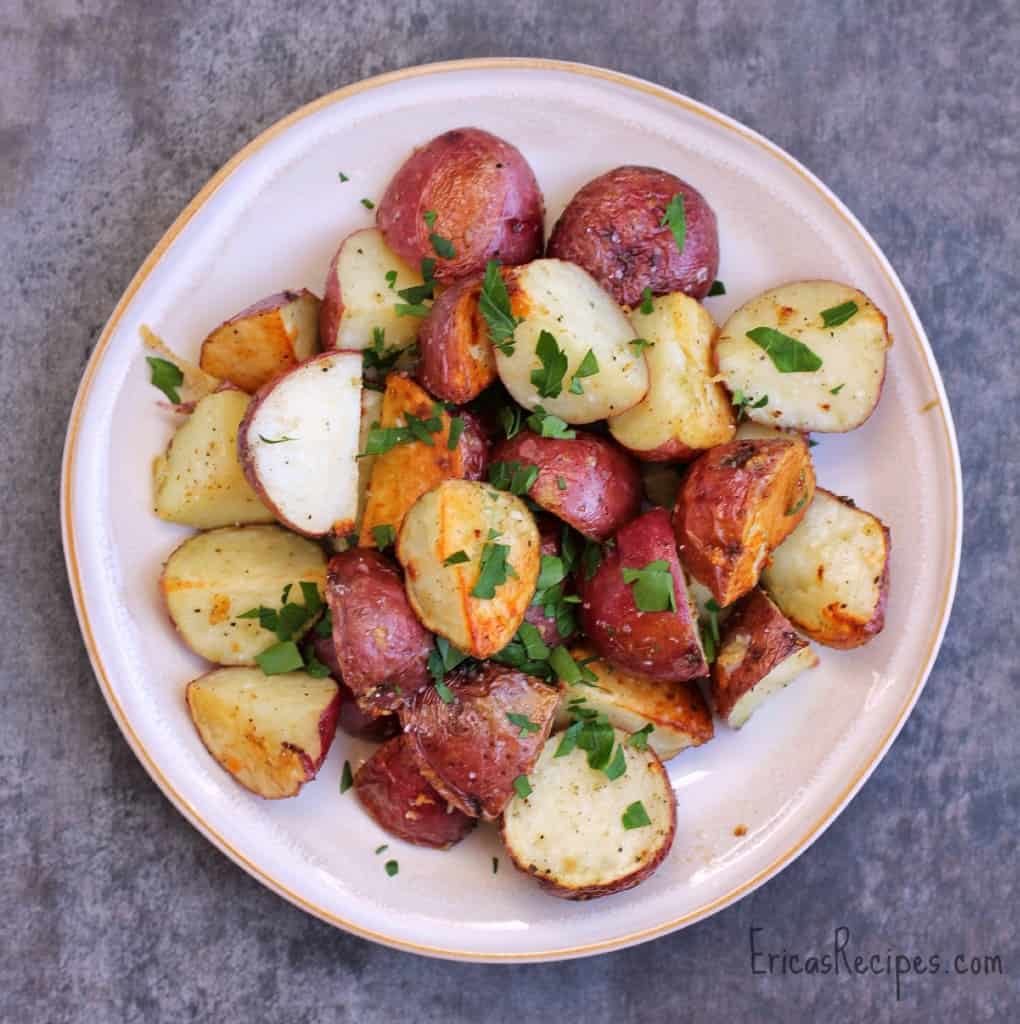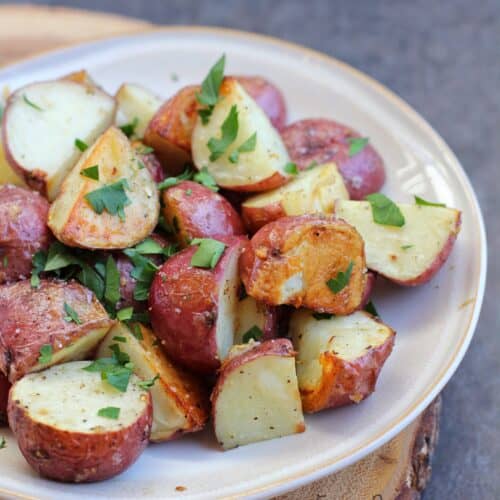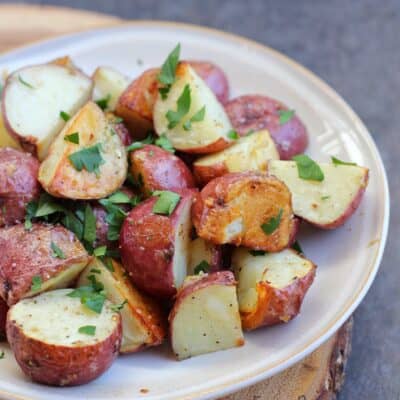 Horseradish Roast Potatoes
Ingredients
1

lb

small new potatoes

halved (cut larger ones into quarters)

1

T

extra virgin olive oil

1

t

prepared horseradish

1

t

kosher salt

¼

t

fresh cracked pepper

1

T

fresh chopped parsley
Instructions
Heat oven to 400F.

Put the potatoes on a rimmed bake sheet. Drizzle with the oil and sprinkle over the horseradish, salt, and pepper. Toss the potatoes to coat and evenly distribute horseradish and seasonings.

Bake at 400F for 20-25 minutes or until potatoes are toasty and cooked through. Sprinkle over the parsley and serve. Yield: 4 servings.
Calorie count is purely an estimate calculated using an online application to serve as a guide and not to be taken as accurate nutritional information. Percent Daily Values are based on a 2,000 calorie diet.
Tried this recipe?
Leave a comment below and let me know!