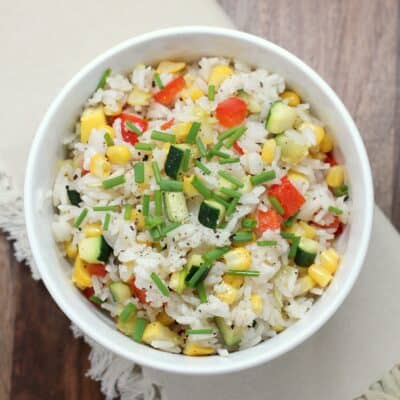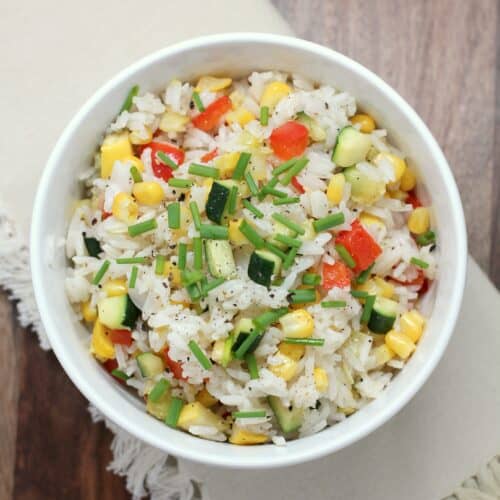 Kid-Friendly Confetti Rice 
Heat oven to 400F.

Place the diced veggies on a rimmed bake sheet. Toss in the olive oil. Season with a couple pinches kosher salt and fresh cracked pepper.

Cook the rice according to package directions. At the same time, put the veggies in the oven at 400F for 15 minutes to cook. Both the rice and veggies will then be done at about the same time.

To a large bowl, add the cooked rice and light butter and combine as the butter melts (something needs to be added to the rice or it'll get all gummy. I like Olivio spread because it's just butter, olive oil, and a little canola oil). Add the cooked veggies, corn, chives, and a pinch pepper to the rice. Taste for seasoning and add more salt to taste (it will need salt). Yield: 4 adult-sized servings.
Calorie count is purely an estimate calculated using an online application to serve as a guide and not to be taken as accurate nutritional information. Percent Daily Values are based on a 2,000 calorie diet.