Tomato and Baby Artichoke Salad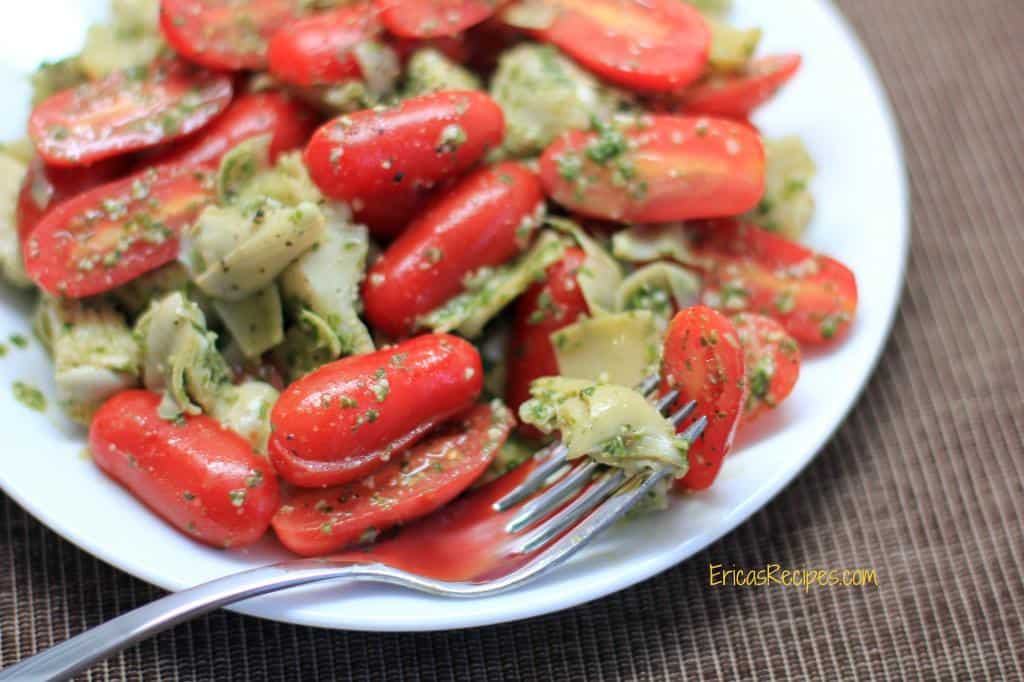 I will usually make this right when I've made a fresh batch of pesto. So yummy, pretty, and it couldn't be easier to make!
Tomato and Baby Artichoke Salad
2 T Basil Pesto
2 T red wine vinegar
12 oz quartered marinated baby artichoke hearts, drained
10 oz ripe baby plum or cherry tomatoes, halved
fresh cracked pepper
Whisk pesto and vinegar in salad bowl until well blended. Add the artichoke hearts and tomatoes and toss. Serve with cracked pepper on top. Serves 4.
~✿♥✿~