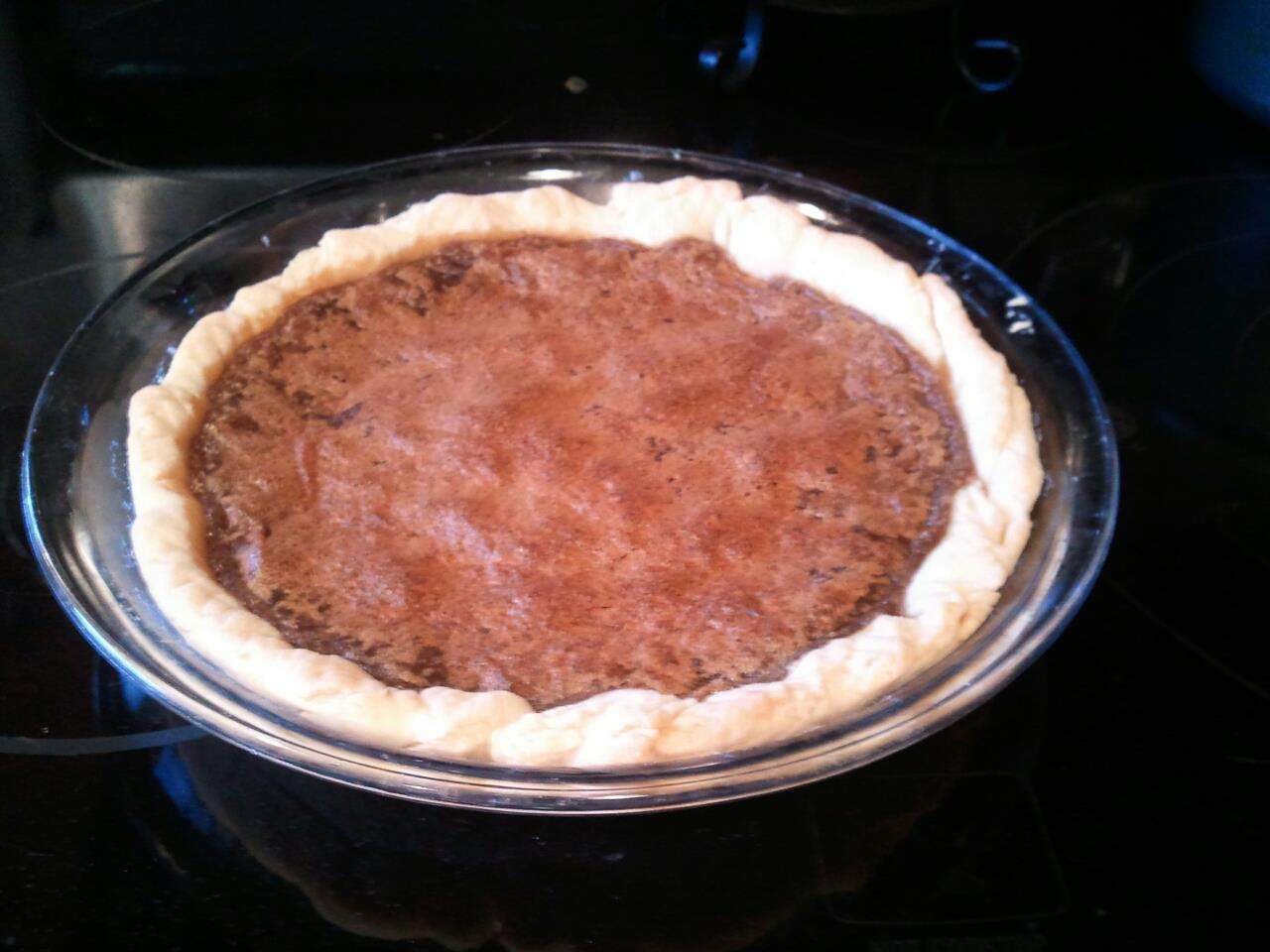 This is a family tradition on my husband's side. It's really different and becomes this indescribably rich, nutty, brown sugar pie that is amazing.
Taffy Pie
Beat 1 large egg very lightly with a whisk just enough to mix the white and yolk.
Add (all at once):
1 cup brown sugar
1 tbsp boiling water
1 tbsp melted unsalted butter
1 tbsp vanilla
1/8 tsp kosher salt
Stir filling ingredients together lightly. Pour in unbaked pie crust shell. Bake 25 min at 375F (if your oven runs hot use 325).
Note: Keep your eye on it as it approaches the end of the baking time. The sugar melts and caramelizes, and there is a fine line between caramelizing and burning. When you see the filling boiling and turning dark brown with the pie shell looking toasty, it's probably ready to come out of the oven.
~✿♥✿~