Quick Black Bean and Corn Salad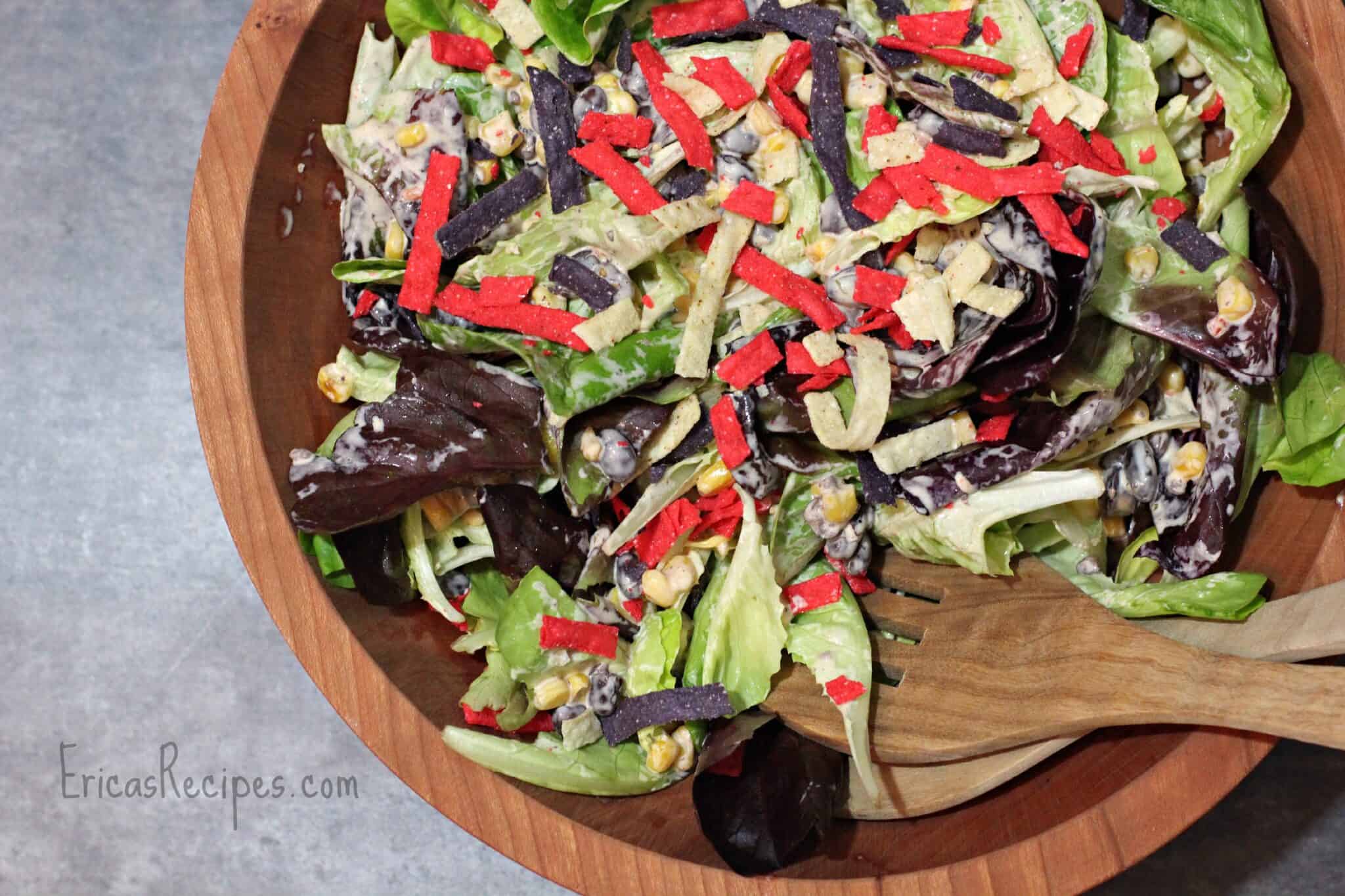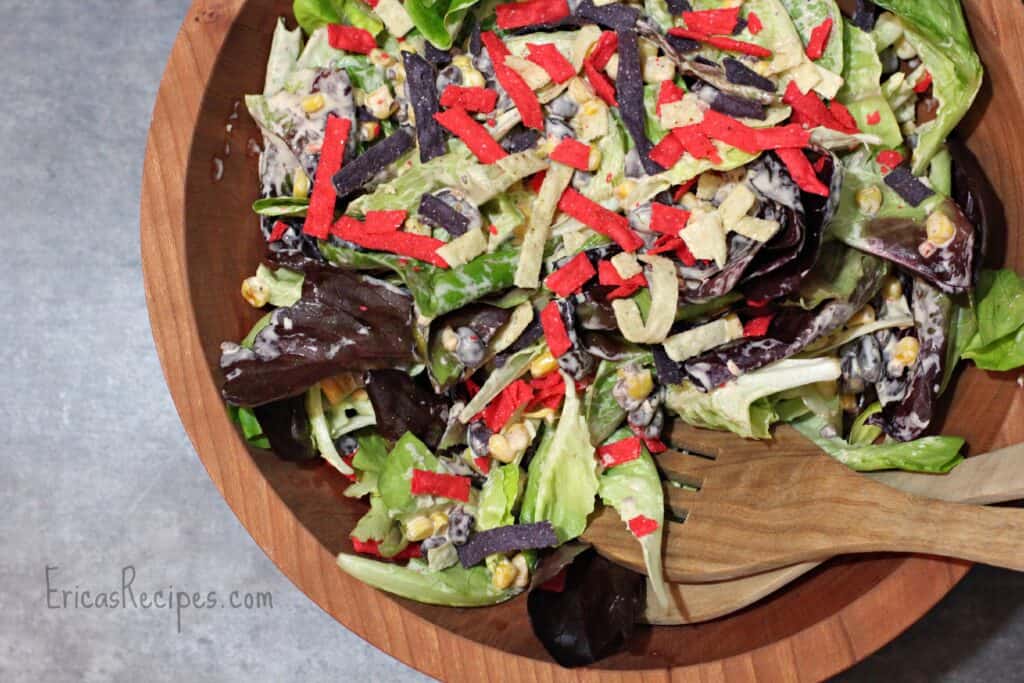 This salad is such a great option to have in the repertoire. Perfect for summer, perfect for when you don't have much time to prepare, and perfect to serve when you've got visitors. Very easy to make, and it pairs with so many main dishes. Yummy!
Quick Black Bean and Corn Salad
1 (15.25 oz) can whole corn kernels, drained and rinsed
1/2 T extra-virgin olive oil
1 bag fancy salad greens (5–8 oz)
1 c tri-color tortilla salad crouton strips, broken into large pieces
1 (15-oz) can black beans, drained and rinsed
1/2 cup Spicy ranch (Hidden Valley makes one. Alternatively, you can use light ranch dressing and add 1-2 T Red Hot pepper sauce)
1 t dried oregano
Saute the corn in the oil over med-high until tender and lightly browned. Transfer corn to salad bowl. Combine the corn with all the ingredients; toss and serve. (Makes 6 servings.)
I always make this salad with my Citrus Grilled Chicken.
~✿♥✿~