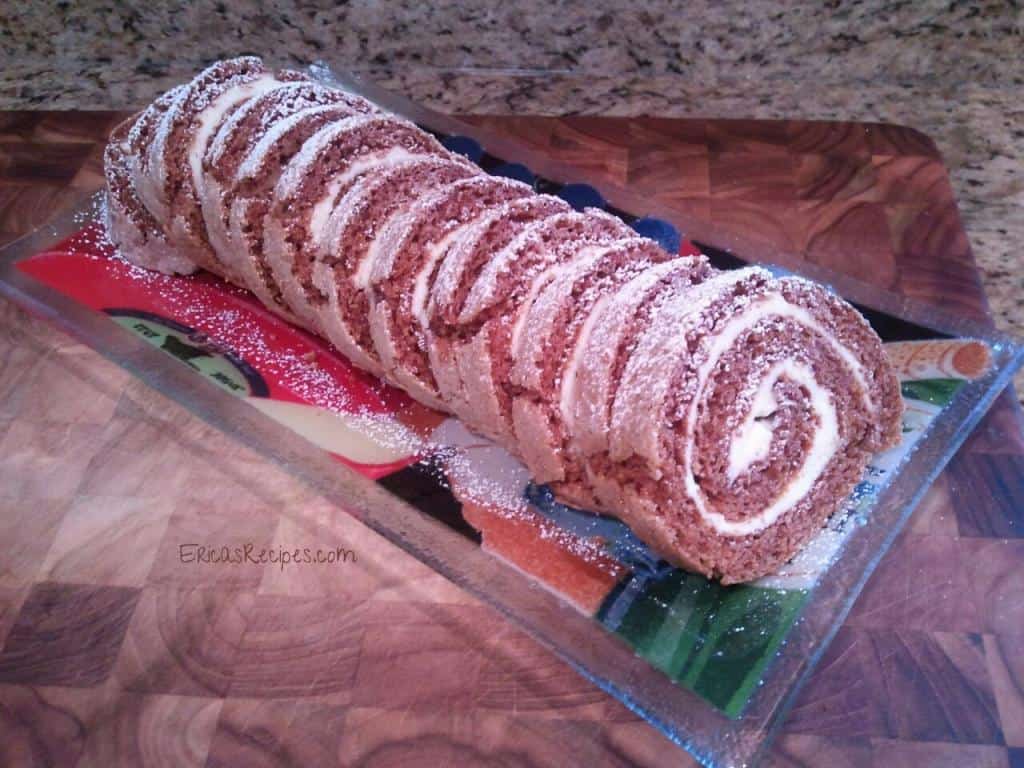 How gorgeous is this?!
Pumpkin Roll
Cake:
3 eggs
1 c granulated sugar
2/3 c pumpkin
1 t lemon juice
¾ c all-purpose flour
1 t each baking powder and baking soda
2 t cinnamon
½ t ground cloves and nutmeg
¼ t kosher salt
¼ c chopped nuts
Filling:
1 c powdered sugar
8 oz cream cheese
4 T unsalted butter
1 t vanilla extract
Beat eggs on high 5 min. Gradually add sugar, then stir in pumpkin and lemon juice. Mix all dry ingredients and fold into pumpkin mixture. Sprat a jellyroll pan with cooking spray and line with wax paper. Respray paper and flour it. Put mixture into pan and sprinkle with nuts. Bake 375 for 15 min. Sprinkle powdered sugar on a lint-free towel and turn cake onto it. Roll up jelly-roll style. Let cool for 45 min, unroll, and fill.
Mix all together and beat until smooth. Unroll cake and spread on filling – careful of the edges so when you roll it back up it doesn't squeeze out. Reroll cake and chill in freezer for a couple hours. Serve sliced.
~✿♥✿~