No Bake Peanut Butter Cookies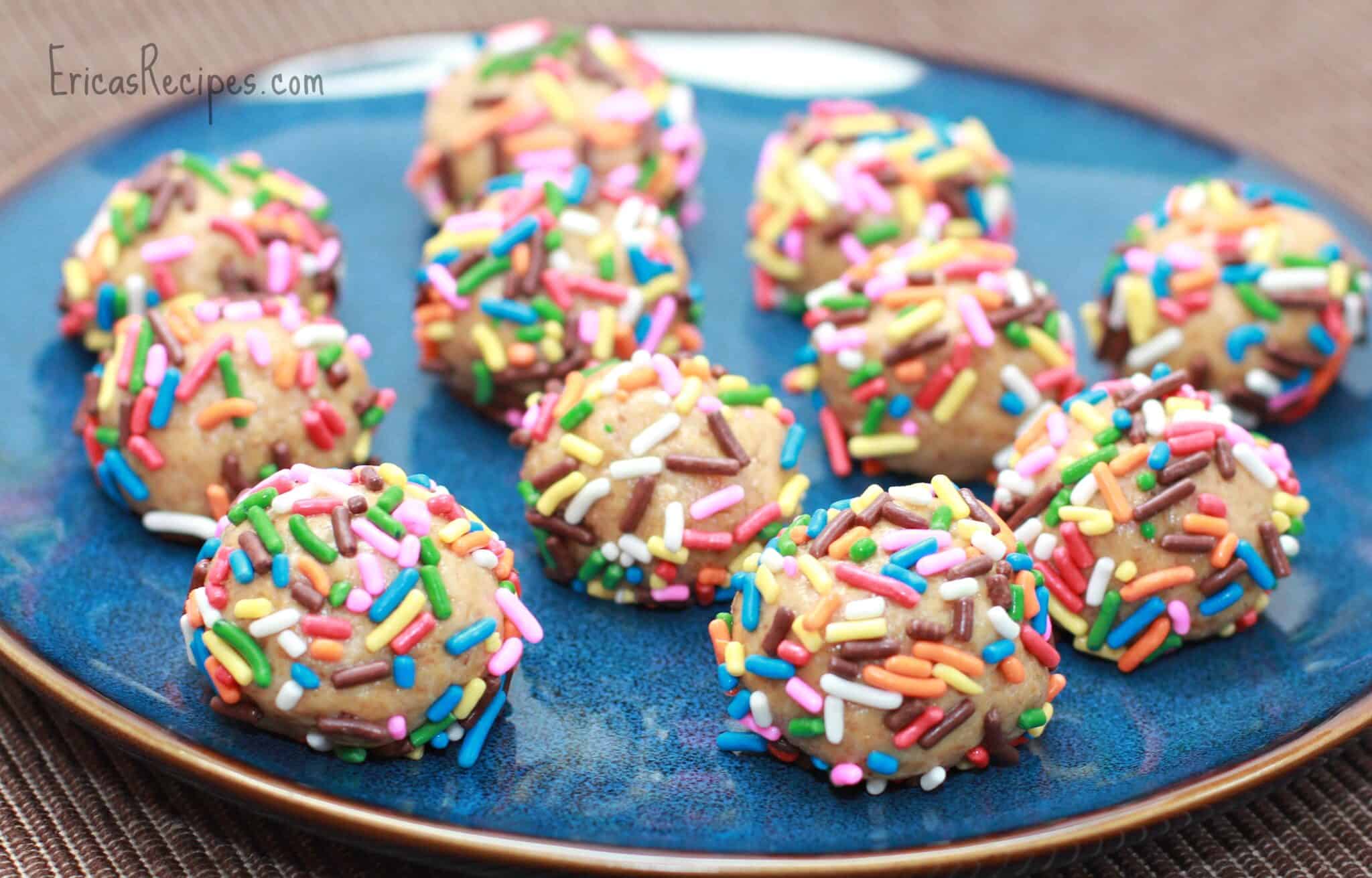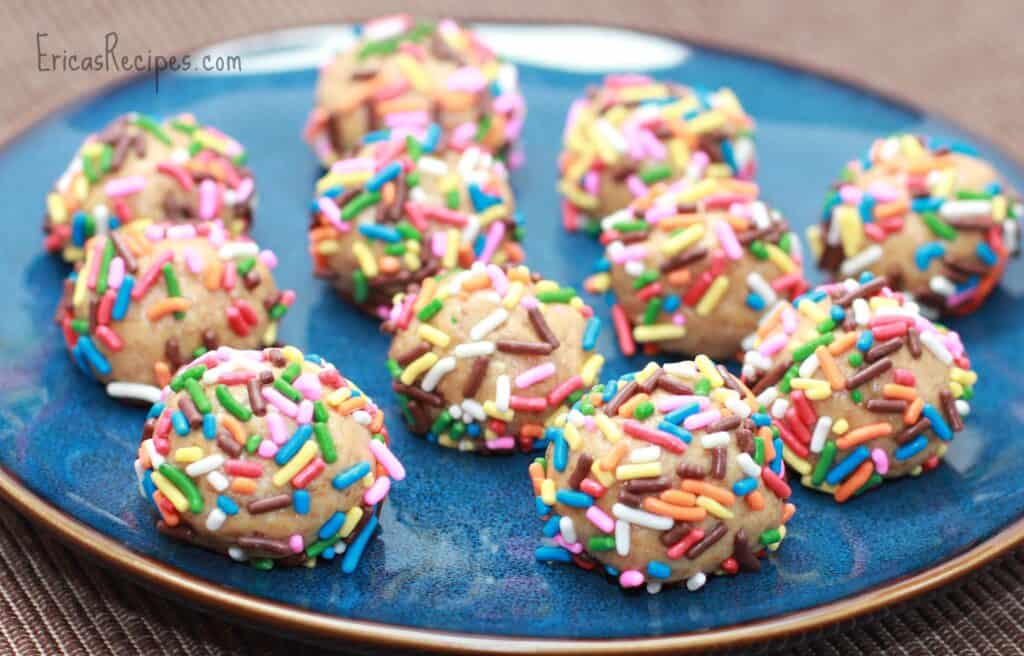 It cracks me up that this recipe is adapted from one I got in 7th grade Home Ec, and these are my family's favorite cookie! This recipe is super quick and easy to make – my daughter made the batch pictured above.
No Bake Peanut Butter Cookies
½ c honey
½ c peanut butter
¾ c powdered milk
½ c wheat germ
colored ice cream sprinkles (jimmies)
Mix all ingredients and roll into 1-in balls. Roll each ball in jimmies. Store in the refrigerator.
~✿♥✿~