Mustard and Dill Crusted Salmon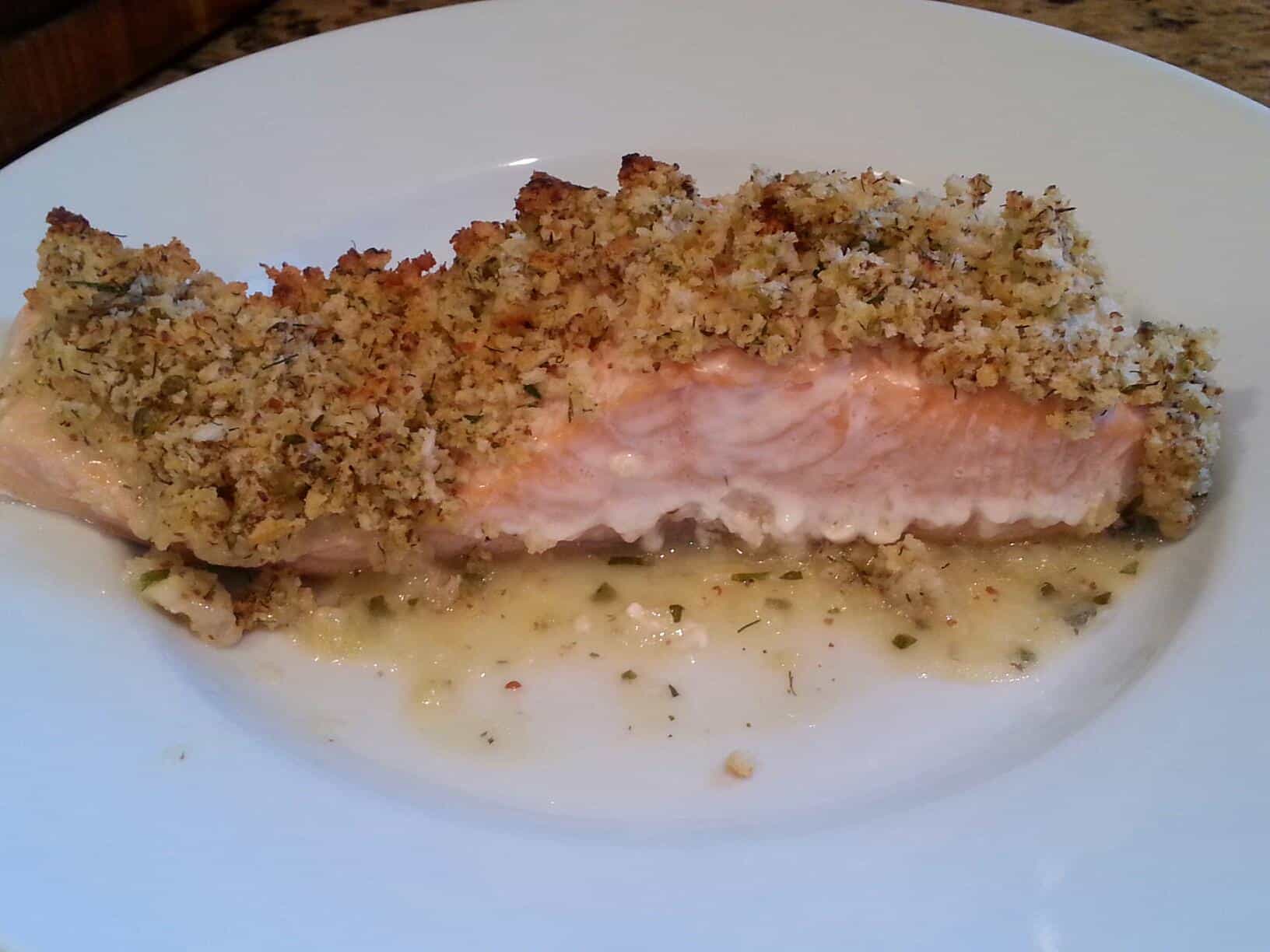 This recipe is super quick and very good. I adapted this from a Publix Apron's recipe – grocery store recipes, who knew?
Mustard and Dill Crusted Salmon
1 1/2 lb salmon filet, skin removed and cut into 4 portions
2 T unsalted butter
1/4 t Garlic and Herb seasoning (I like McCormick brand)
3 T Grey Poupon Country Harvest Course Ground or Country Dijon mustard
2 T fresh chives, minced
1/2 t dried dill
1/4 t celery seeds
1 c Panko breadcrumbs
1 c Gia Russo Francais simmer sauce
Preheat oven to 400.
In a 13×9 baking dish, spread the Francais sauce. Then lay the salmon on the sauce. Separately in a small bowl, combine remaining ingredients and top on the fish. Bake 15-20 min until fish flakes easily.
To serve, spoon some sauce on the plate, then top with the fish. Garnish with more chives. Serves 4.
~✿♥✿~