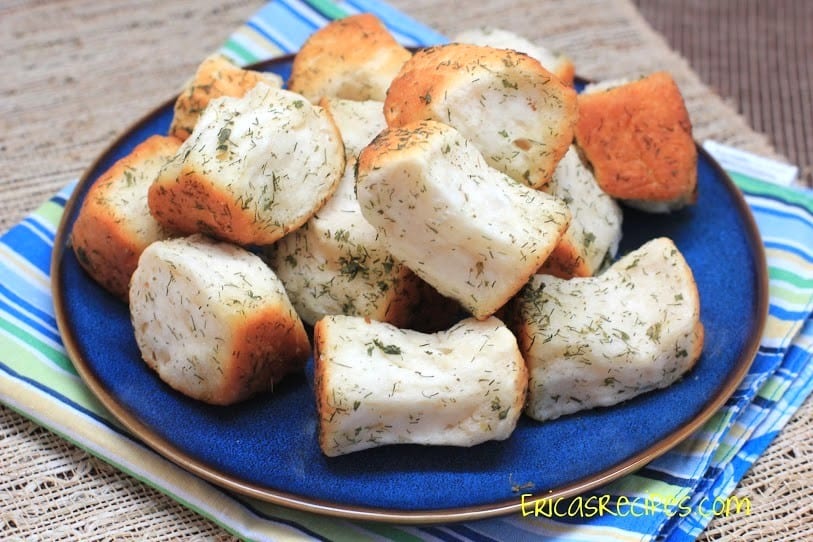 Nothing gourmet about this – just throw it together. They are so good! The batch in these photos was made entirely by my daughter. And the photos too!
Mini Lemon-Herb Biscuits
1 tube (8-ct) Pillsbury Grands Southern-style biscuits
2 t fresh parsley, minced
1 1/2 t dried dill
1/4 t onion powder
1/4 c unsalted butter, melted
pinch kosher salt
1/2 t fresh lemon zest
Preheat oven to 425F.
Combine the butter, parsley, dill, onion powder, salt, and lemon zest in a bowl. Cut each biscuit into quarters, and roll each piece into a ball. Toss the dough balls in the herb-lemon butter, and pour all in a round 8-in cake pan.
Bake until puffed and golden (13-15 minutes). Invert onto a dish (to get them out of the pan), then invert again onto a serving dish. Serve!
~✿♥✿~