For your kid's next sleepover or birthday party, make a batch of Mini Hot Dog Corn Cakes. Sure to be a hit!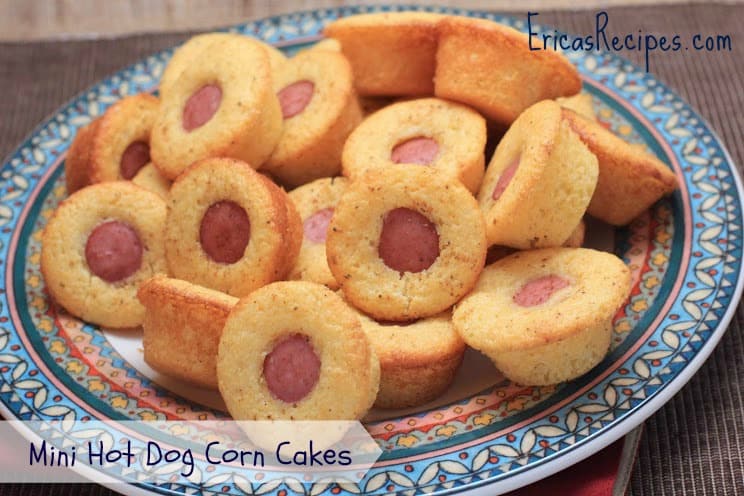 I make these little guys regularly for my kids. Kindof a no-brainer these are always such a hit! Tonight, I made them for my daughter's slumber party, and decided to finally take some pics before they were devoured!
Mini Hot Dog Corn Cakes
1 box Jiffy cornbread mix
1/2 c buttermilk
1 egg
6 hot dogs
Old Bay seasoning
cooking spray
Heat oven to 400F.
In a medium bowl, combine the cornbread mix, buttermilk, and egg. Spoon into 24 mini cupcake tins sprayed with cooking spray.
For the hot dogs, cut off the rounded ends, then cut each dog into quarters. Insert each into a batter-filled muffin tin. Sprinkle tops with Old Bay. Bake at 400F until cornbread is cooked through and edges are browned (approximately 15 minutes). Serve with ketchup or bbq sauce.
~✿♥✿~