Microwave Popcorn without the Chemicals
Microwave Popcorn without the Chemicals! Here's a little trick to have warm, yummy, healthier popcorn at home.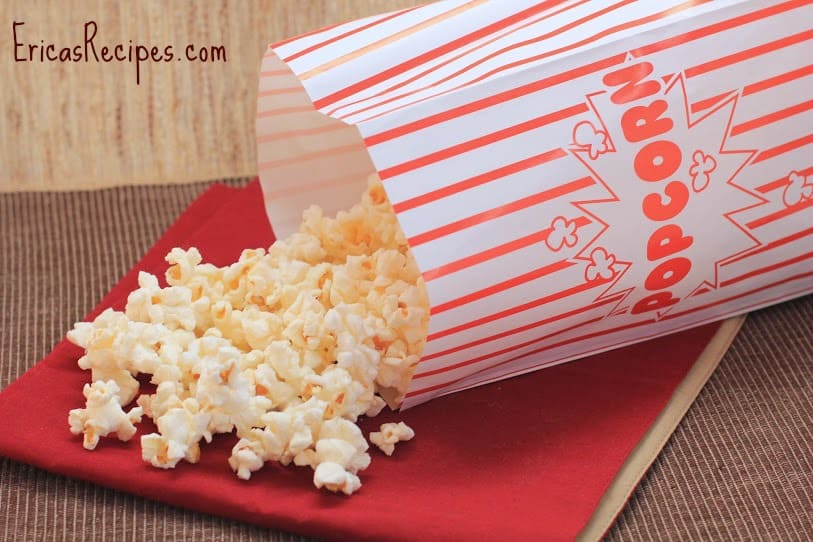 Popcorn makes my 3 year old son happy. Very. Happy. But microwave popcorn is loaded with chemicals and while the jury may be out on how potentially damaging these chemicals are, I'm thinking perfluorooctanoic acid and the diacetyl fumes can't be good. My son needed an intervention, or maybe I did because I was the one caving and letting him eat so much of the stuff. So I tried this alternative that is just as quick and easy, but cheaper and so much healthier. And now my son and I are both very happy.
Microwave Popcorn without the Chemicals
1/4 c uncooked popcorn kernels
2 t butter
1/2 t kosher salt
Put the popcorn, butter, and salt in a brown paper bag. Microwave on high 2 minutes (may want to set the bag on a couple paper towels because the bag will absorb much of the butter). Done!
Note: I first tried this with unsalted butter and found that batch to be bland. Then I tried it with Olivio (a spreadable butter) and that batch tasted great!
This recipe was adapted from one at The Foodie Affair.
~✿♥✿~