Jalapeno Margarita is a fun twist for summer refreshment.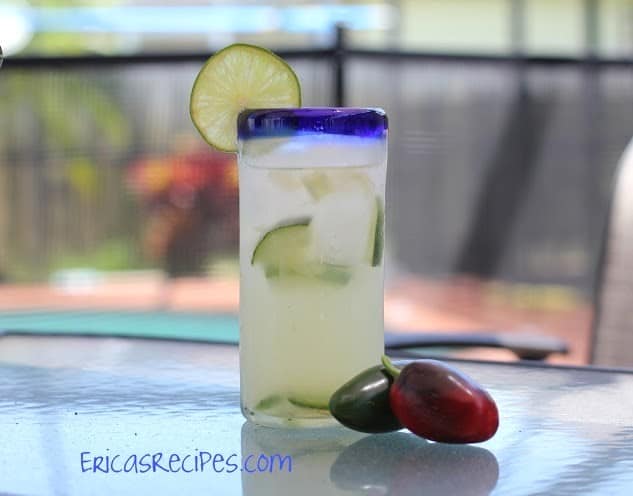 This little drinkie drink is interesting, tasty, and truly different.
Jalapeno Margarita
1 1/2 oz clear tequila (such as Jose Cuervo Especial Silver)
1/2 oz triple sec liqueur
1 (1/4-inch) slice jalapeno
1 (1/2-inch) slice cucumber
juice of 3 limes (~3 oz)
1 t sugar
ice
In a cup, add the tequila, cucumber, and jalapeno. Muddle a little to break up the cucumber and jalapeno a bit. Add the remaining ingredients, mix, and pour into your serving glass. Enjoy!
~✿♥✿~