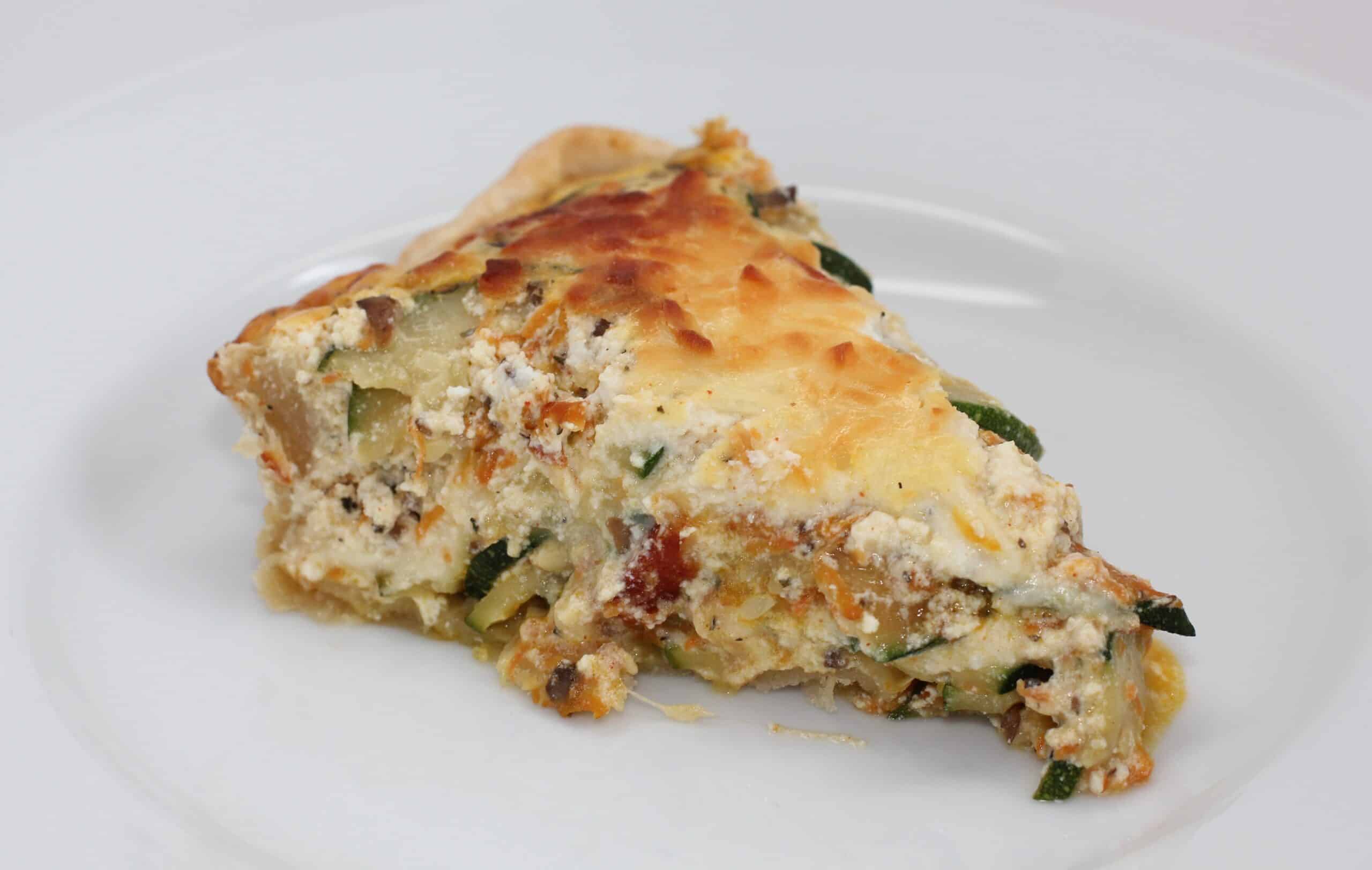 I made this for brunch one day literally just to use up stuff in the fridge. The result was so delicious! One I will definitely make again (probably for the same reason as this one).
Italian Zucchini Quiche
1 Perfect Pie Crust recipe
2 T unsalted butter
1 ½ lb zucchini, shredded (*Note)
¾ c shredded carrot
1 c chopped mushrooms
kosher salt
4 eggs, lightly beaten
1 c part-skim ricotta
½ c half and half
¾ t kosher salt
½ t dried oregano
½ t dried basil
¼ t garlic powder
¼ t paprika
freshly ground black pepper
1 ½ c shredded mozzarella, divided
Preheat oven to 425F.
Put the pie crust in a 9-in pie plate. Line with parchment paper and fill with pie weights or beans. Bake at 425 for 7min, reduce oven to 350, and bake 8min more. Remove from oven and remove the pie weights.
Melt butter in a large skillet over medium heat; add the zucchini, carrots, and mushrooms and sprinkle lightly with a little salt to help the veggies soften. Cook, stirring occasionally, until vegetables are tender, about 10 minutes. Put the veggies in a kitchen towel and squeeze out the excess water – you can skip this step if desired, but the quiche will come out a little wet.
Combine ricotta cheese, half-and-half, eggs, salt, oregano, basil, garlic powder, paprika, and pepper in a large bowl.
Place half the zucchini mixture in the crust. Sprinkle with half the mozzarella cheese and add half the ricotta egg mixture. Repeat layers. Bake 35-45min at 350 until cooked through and set.
*Note: For the photo above, I used sliced zucchini, but I found the quiche difficult to cut because of that. Using shredded zucchini would solve that problem, and that's what I'll do when I make this again.
~✿♥✿~