Grammy Peggy's Oatmeal Cookies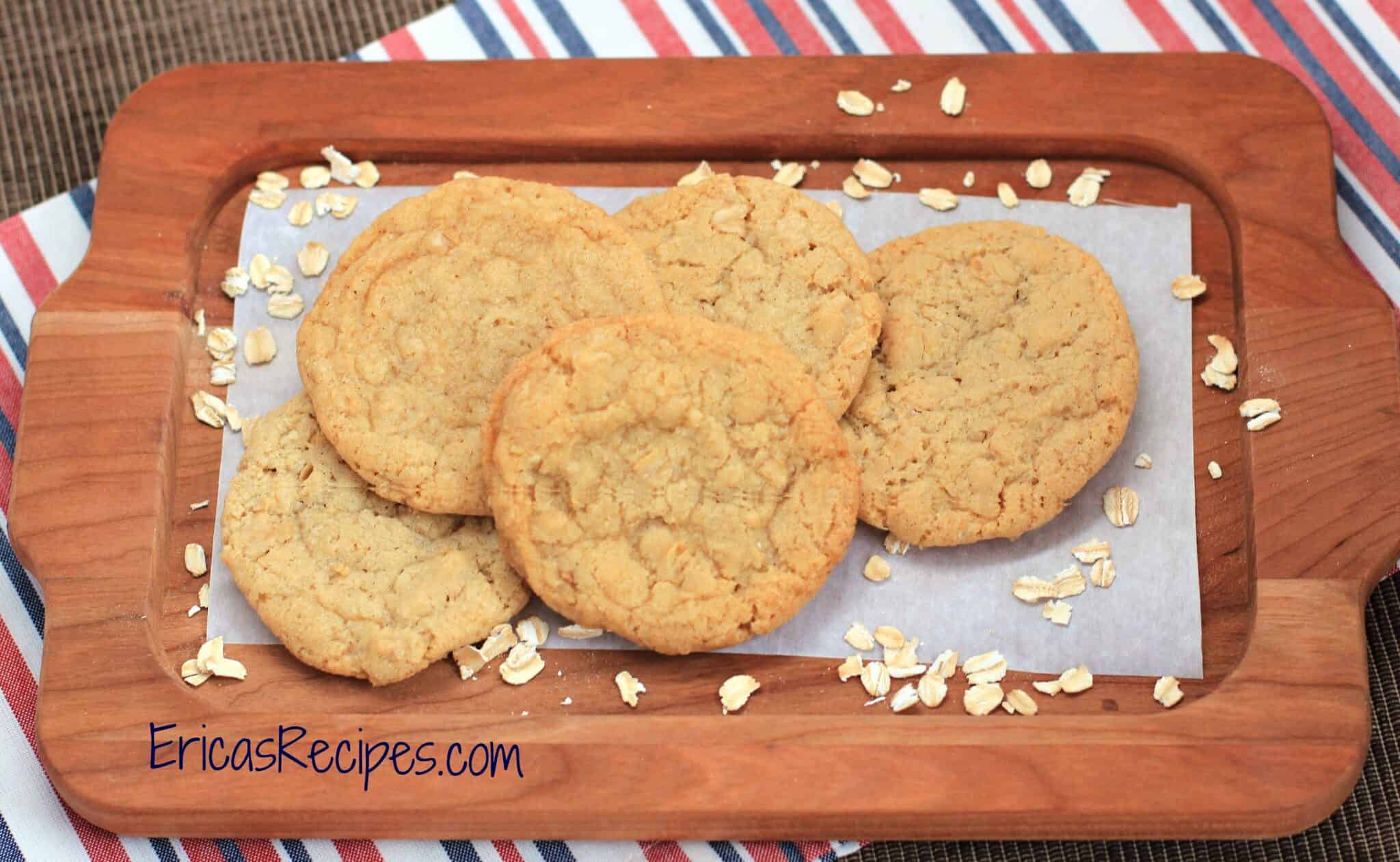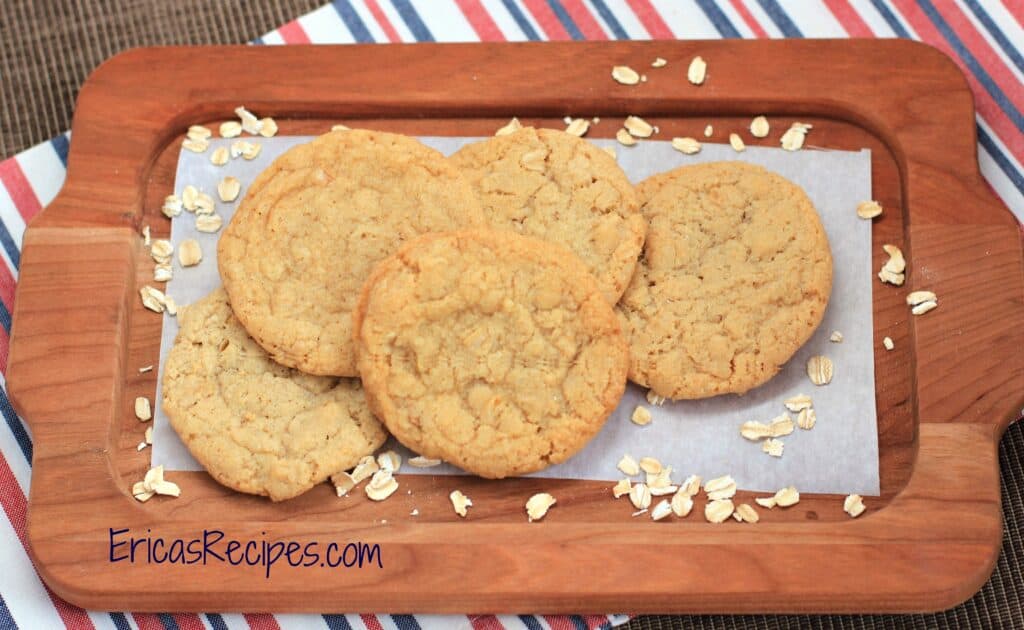 This is my grandmother's recipe and makes a thin, light oatmeal cookie – chewy right from the oven or crispy after they cool. This recipe has ruined me. I am simply unable to enjoy other oatmeal cookies!
Grammy Peggy's Oatmeal Cookies
1 c all-purpose flour
½ c packed light brown sugar
½ c sugar
1 egg
1 t pure vanilla extract
½ c shortening
¾ c Old fashioned rolled oats
½ t kosher salt
½ t baking powder
½ t baking soda
Preheat oven to 375F.
In one mixing bowl, combine the brown sugar, sugar, egg, vanilla, and shortening. In a separate bowl, combine the dry ingredients – the flour, baking powder, baking soda, and salt. Add the dry ingredients to the wet and stir. Add the oats. Drop by 1-inch rounds onto baking sheets. Cook about 12 min or until lightly golden around the edges. Remove from the oven and transfer the cookies immediately to a rack to cool. Makes ~20 cookies.
~✿♥✿~