Fall Sangria has everything you love about sweet, fruity sangia, but with notes of apple, cinnamon, and clove for fall.
It's the fall equinox. Sounds like reason to have a drink to me! Mix up a pitcher and hand of the glasses for a sweet and fruity drinkity drink for the season where we want all things cozy. Even better if you serve with some Pumpkin Banana Spice Bread.
Fall Sangria
1 bottle cabernet savignon
1 c apple juice
2 cinnamon sticks
2 pinches ground cloves
4 oz brandy
1 apple, cored and diced
1 pear, cored and diced
ginger ale, chilled
Combine all ingredients in a large pitcher except the ginger ale. Chill an hour or two to combine flavors. To serve, pour 4 ounces of the wine mixture in a glass. Add some of the fruit and 2 ounces ginger ale (I like it freshly fizzy).
~✿♥✿~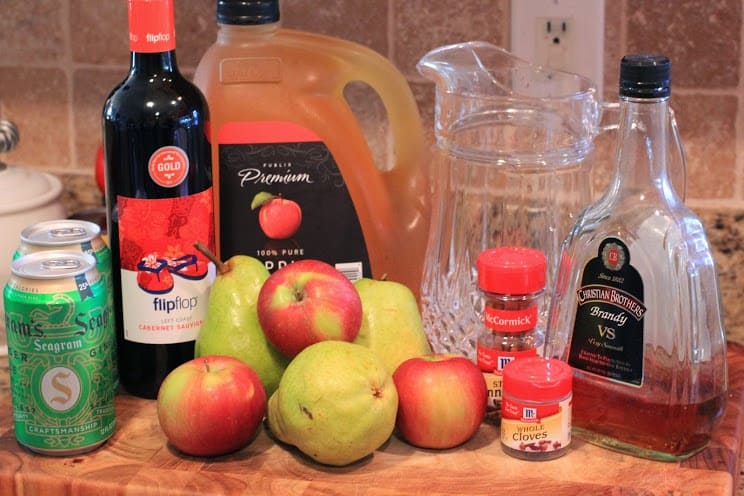 In the photo above, you may spot the whole cloves. I didn't use those – changed my mind and used ground cloves when I was making this as listed in the ingredients.