"Egg in a Hole", or a egg fried in the center of a slice of bread, is a fun, kid-friendly breakfast. Use whole wheat bread and cooking spray to keep it healthy too.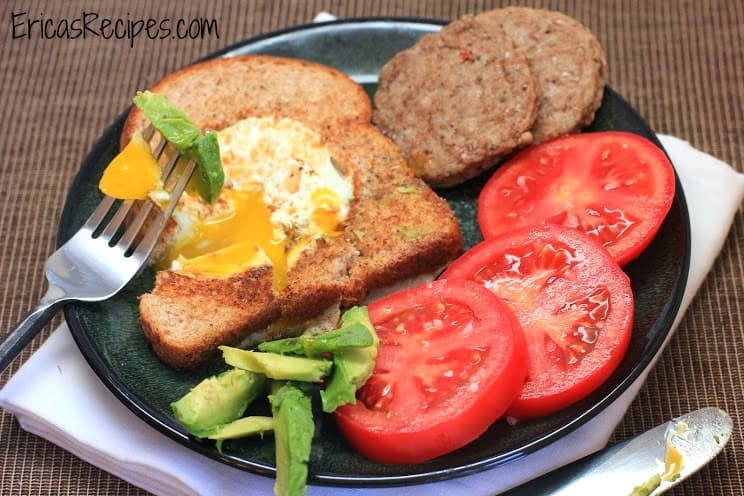 Today I hosted a "Furlough Party" on my facebook page to collect economical dishes since I'm stuck at home on furlough from the government shut-down. Sounded like a good way to pass the time to me! One dish that was shared was an "Egg in the Hole" and I made it for lunch. Boy, this is good! And easy, and healthy. So, I decided to go ahead and write it up and take pics. After all, I'm on furlough…
Egg in a Hole
1 slice whole wheat bread
1 large egg
cooking spray
seasonings kosher salt, fresh cracked pepper, and Old Bay seasoning
Using a 2-inch biscuit cutter, cut a hole in the middle of the bread.
Heat a small nonstick skillet on medium-high heat. Spray with cooking spray. Spray one side of the bread with cooking spray. Put the bread, sprayed side down, in the skillet and add the egg into the center hole. Spray the side that is up with cooking spray, and season with salt, pepper, and Old Bay. Cook until you start to see the egg white turn opague, then flip. Season the other side with salt, pepper, and Old Bay. Cook until egg is at the desired doneness. Serve!
This recipe was adapted from Once a Mom Always a Cook.
~✿♥✿~
This "bread hole" can be toasted and served too with jam or butter.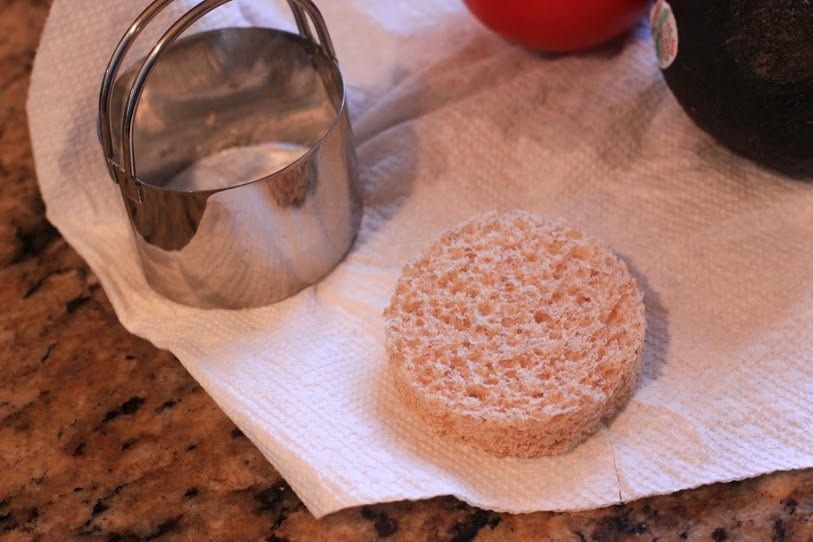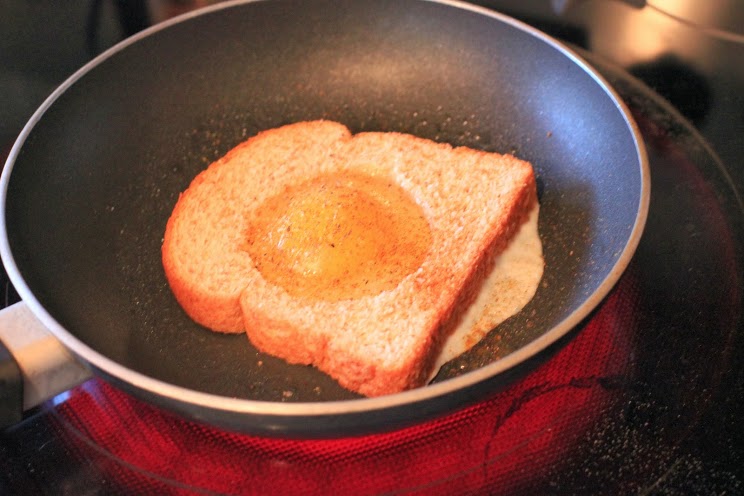 Also with my Egg in a Hole, I had some turkey sausage, avocado, and tomato slices sprinkled with sea salt.