Crock-Pot Cranberry Pork Tenderloin
Crock-Pot Cranberry Pork Tenderloin is a super simple slow cooker dinner combining the timeless best buddies, pork and cranberry.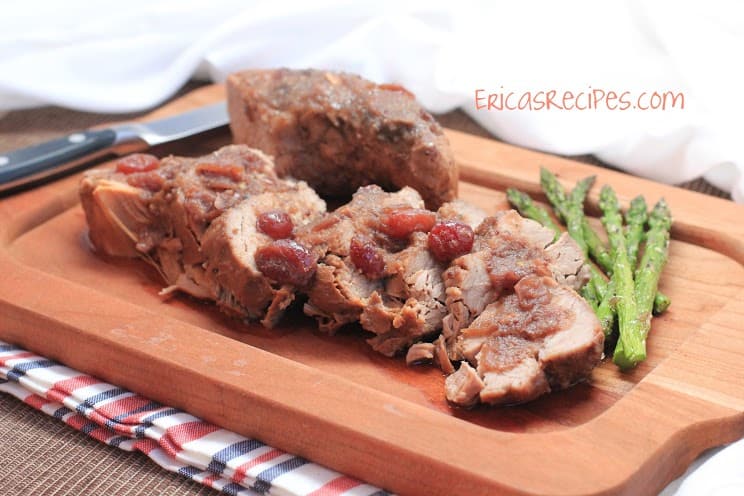 Living in Florida, there is no sign of fall here whatsoever. And there won't be – we don't get fall. We have summer, and and we have February. No fall. But, despite it being 90 degrees and super sunny out today, I felt like making a fall-inspired dinner in the slow cooker. And combining pork and cranberries hit the mark.
Crock-pot Cranberry Pork Tenderloin
1 can whole berry cranberry sauce
1/8 t ground cloves
1/8 t cardamom
1/4 t kosher salt
1/4 t fresh cracked pepper
1 T extra virgin olive oil
2 T balsamic vinegar
2 T country-style Dijon mustard
1 sprig fresh thyme
2 lb pork tenderloins, trimmed
Combine the first 7 ingredients in the crock-pot. Add the pork tenderloins and throw the thyme sprig on top. Cook on low for 5-6 hrs. Serve sliced with sauce generously spooned over. Serves 6-8.
~✿♥✿~
Pork and sauce going into the pot…