Chili-Lime Sweet Potato Fries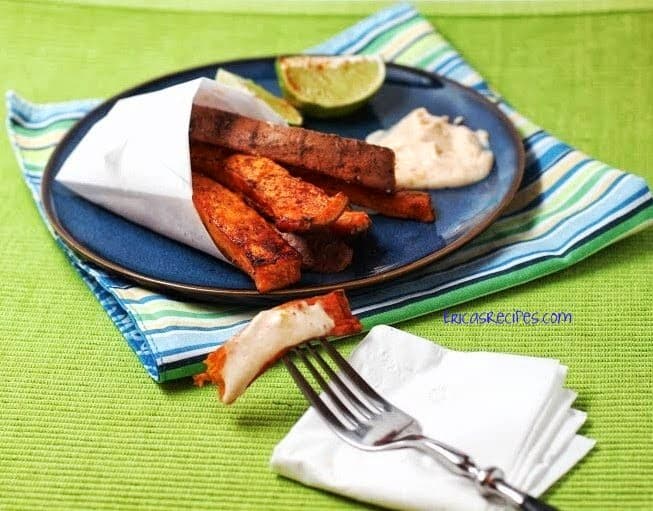 Have you ever bought sweet potatoes, only to forget them until they're sprouting branches. I sure have. I've been regularly picking up a couple taters with every intention of making fries like these for months. Finally tonight, I made them! With fresh potatoes too! And they rocked!
Chili-Lime Sweet Fries
2 large sweet potatoes, cut into steak fries
1-2 T extra virgin olive oil
1 t kosher salt
½ t fresh cracked pepper
½ t chili powder
zest of 1 lime
Chili-Lime Dipping Sauce (recipe follows)
Heat oven to 425F.
On a rimmed baking sheet, toss the potatoes with the olive oil, salt, pepper, chili powder, and lime zest. Roast in the oven 25 minutes or until cooked through and slightly crispy. Serve with the Chili-Lime Dipping Sauce.
Chili-Lime Dipping Sauce
½ c light mayonnaise
¼ t prepared horseradish
juice and zest of half a lime
¼ t chili powder
pinch kosher salt
~✿♥✿~