Chicken BLT Salad with Buttermilk Dressing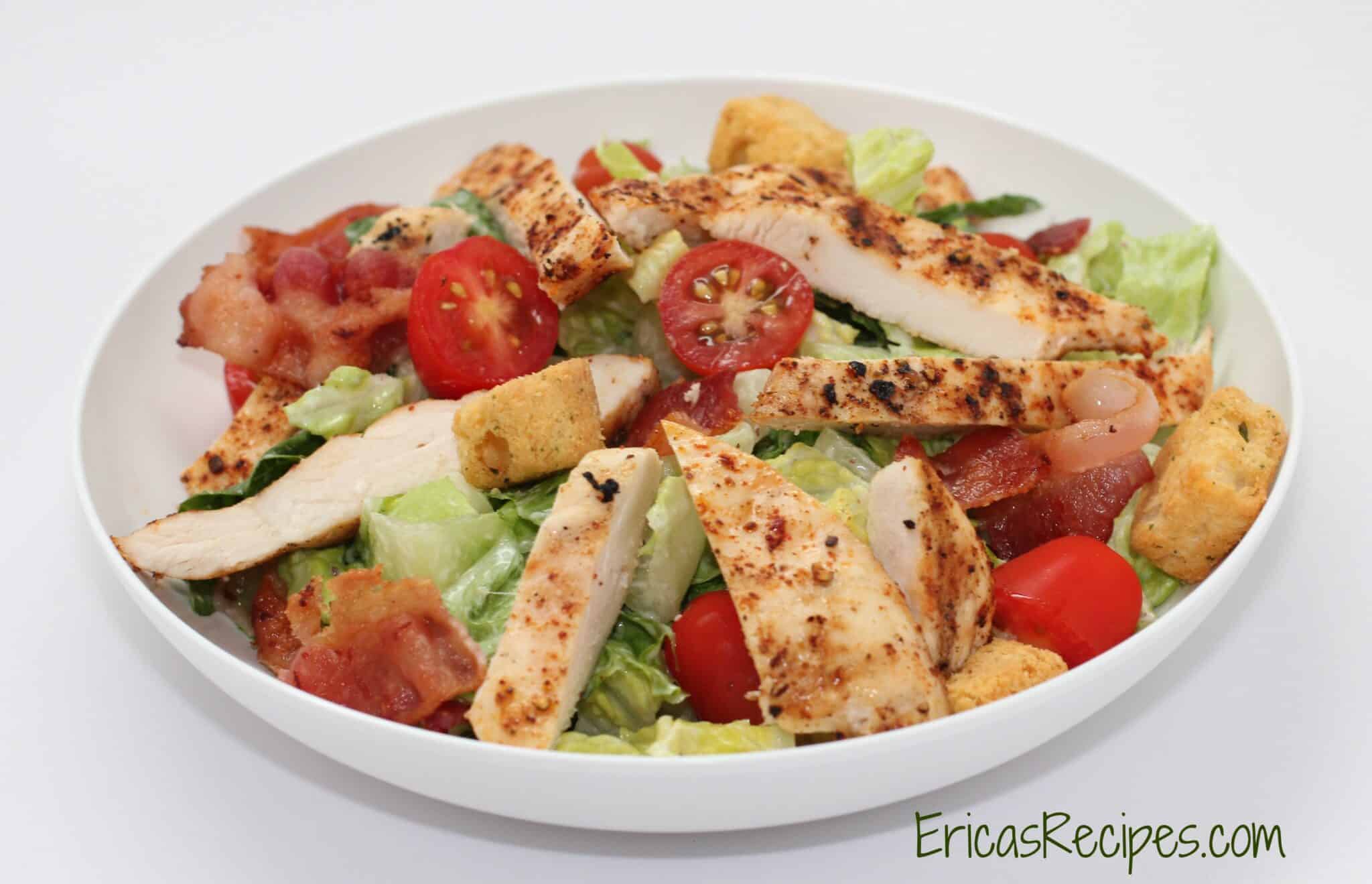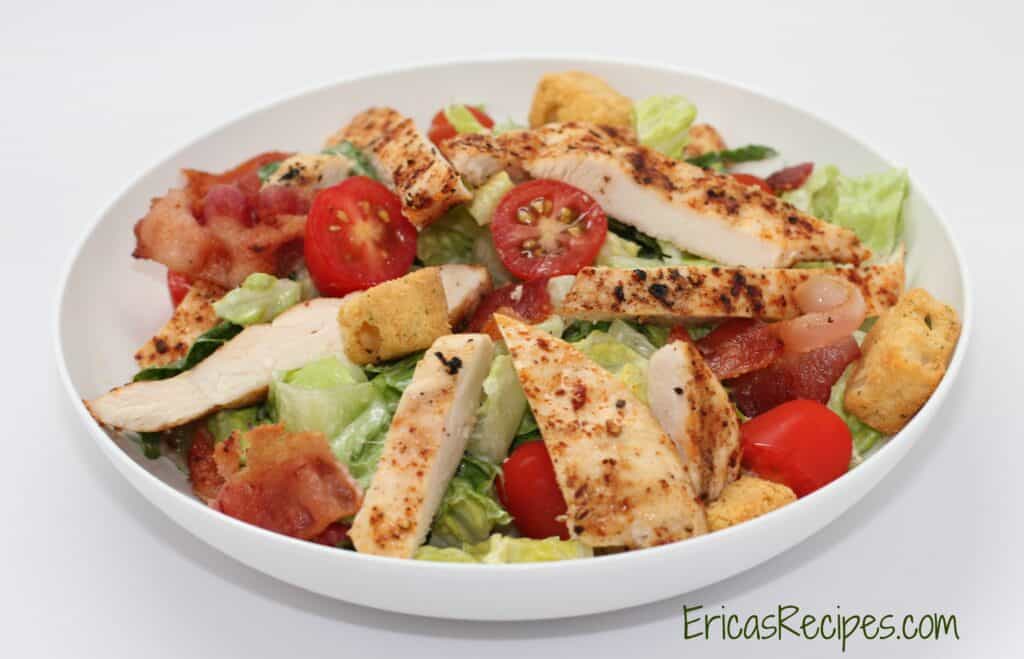 I found this recipe in a fitness magazine. Unlike most "fitness" recipes, this one is actually delicious! The chicken prep is how I make up batches of chicken a couple times a month and freeze in individual portions for lunches. The dressing is to die for – despite being healthy!
Chicken BLT Salad with Buttermilk Dressing
4-5 slices bacon, cooked and crumbled
croutons (or grilled crusty bread, torn into pieces)
4 cups tightly packed chopped romaine lettuce
1 pint grape tomatoes, halved
2 chicken breasts
olive oil
kosher salt, fresh cracked pepper, chili powder, Old Bay
Dressing:
1/3 cup low-fat buttermilk, well shaken
2 T light mayonnaise
2 t cider vinegar
1 t Dijon mustard (I prefer Grey Poupon Country Dijon)
1/2 t minced garlic
1/4 t kosher salt
1/8 teaspoon freshly ground black pepper
Preheat grill. Clean the chicken of any fat. Butterfly breasts (or I just buy cutlets). Rub each with a little olive oil, and season both sides with salt, pepper, chili powder, and a little Old Bay. Grill over med-high until done (just ~2-3 min per side) and set aside to rest. Alternatively, the chicken can be baked at 400F for ~10-15 minutes.
Combine the lettuce and dressing and toss. Parcel out to 4 plates. Slice the chicken across the grain. Top the lettuce servings with the bacon, croutons, tomatoes, and chicken. Serves 4.
~✿♥✿~