While handing out Halloween candy, enjoy a Black Widow Cocktail yourself!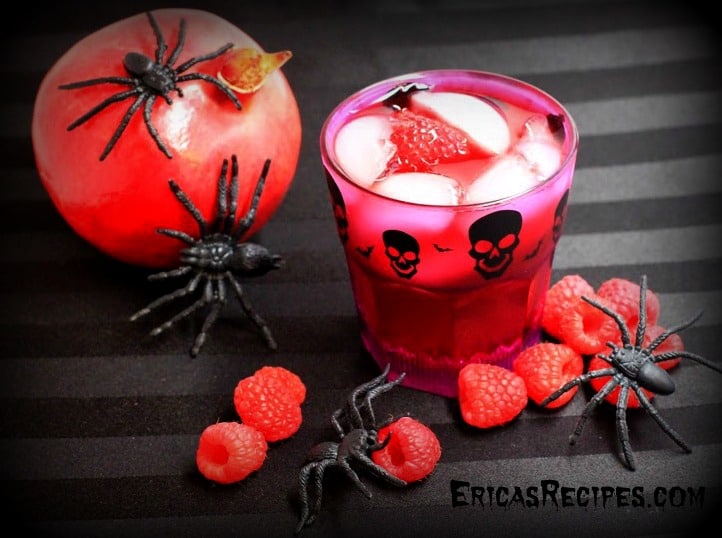 Alright, I'm trying to get in the Halloween spirit. Usually by this time in October, I've put decorations everywhere and lights outside. But this year, I have been so sad that I still have my front door grapevine wreath done up in my customary patriotic theme for summer. So I thought maybe a seasonal adult beverage would help motivate me to get decorating, and it worked!
Black Widow Cocktail
1/2 oz amaretto
1 oz raspberry-flavored vodka
3 oz pomegranate juice
fresh raspberries for garnish
Mix and pour over ice. Garnish with fresh raspberries. Enjoy!
~✿♥✿~